Dünyanın en büyük buluşmasına, dünyanın en güzel kavuşmasına az kaldı! #EveDönüyoruz #Beşiktaş #VodafoneArenahttps://t.co/eqZ8gcgPP2

— Beşiktaş JK (@Besiktas) April 9, 2016
Three years after they bid farewell to the İnönü Stadium, Beşiktaş will finally return home on Sunday as their new stadium is set to open with a grandiose ceremony and a match with long-standing rivals Bursaspor.

The Vodafone Arena, the Eagles' new stadium, built over the old one, will open its doors for a ceremony that will be attended by the team, club executives and government officials, after which the modern stadium will host a Super League game between the league leaders and Bursaspor.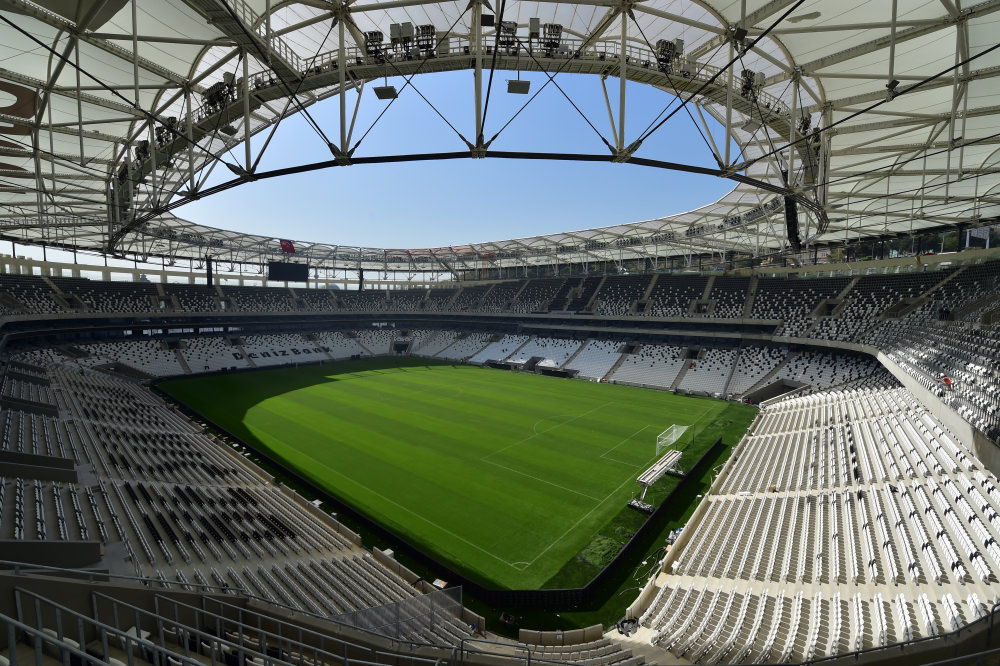 Located at the heart of the city a stone's throw from the elegant Ottoman Dolmabahçe palace and enjoying a splendid view of the Bosporus, the Vodafone Arena sits in an enviable spot, although its location also raises problems for transportation due to Istanbul's notorious traffic problems. Still, the club and its fans are proud of its location in the Istanbul district from which the team borrowed its name when it was founded by a group of young sports enthusiasts in the courtyard of a mansion.

The new venue with a capacity of about 43,000 spectators boasts special lounges, smart applications such as StadiumVision technology, enabling multimedia experience in screens installed throughout the stadium for fans to watch important moments of matches, and high-speed Wi-Fi. The stadium also has environmentally-friendly features such as the use of solar energy in its operations, storage of rainwater for later use in watering the pitch, et cetera.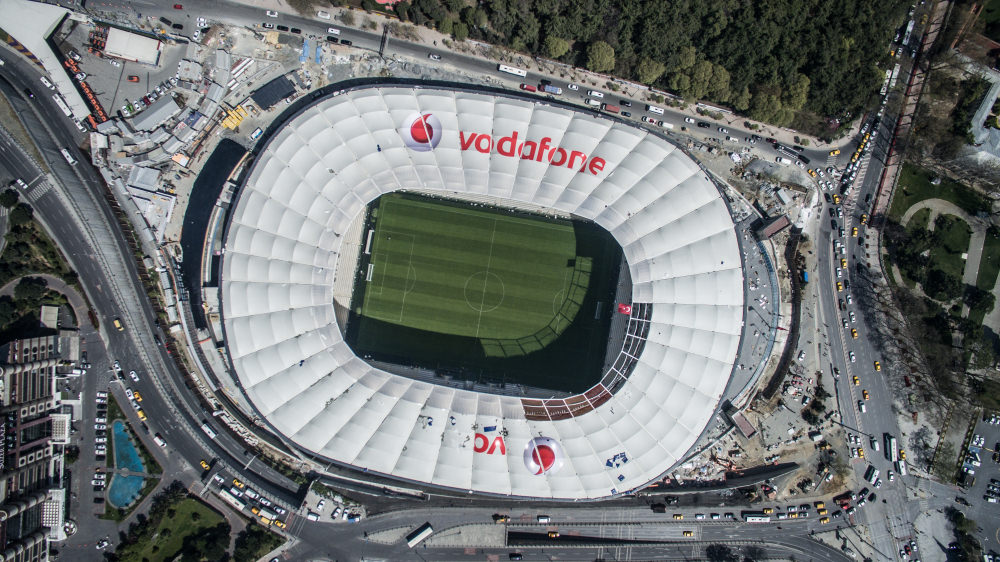 The club spent about TL 350 million ($100 million) for the construction, after chairman Fikret Orman managed to secure a permit for reconstruction of the İnönü Stadium, after a string of bureaucratic challenges due to the historic nature of the location. The club already recovered the costs according to media reports, thanks to sponsorship deals and sold-out season tickets.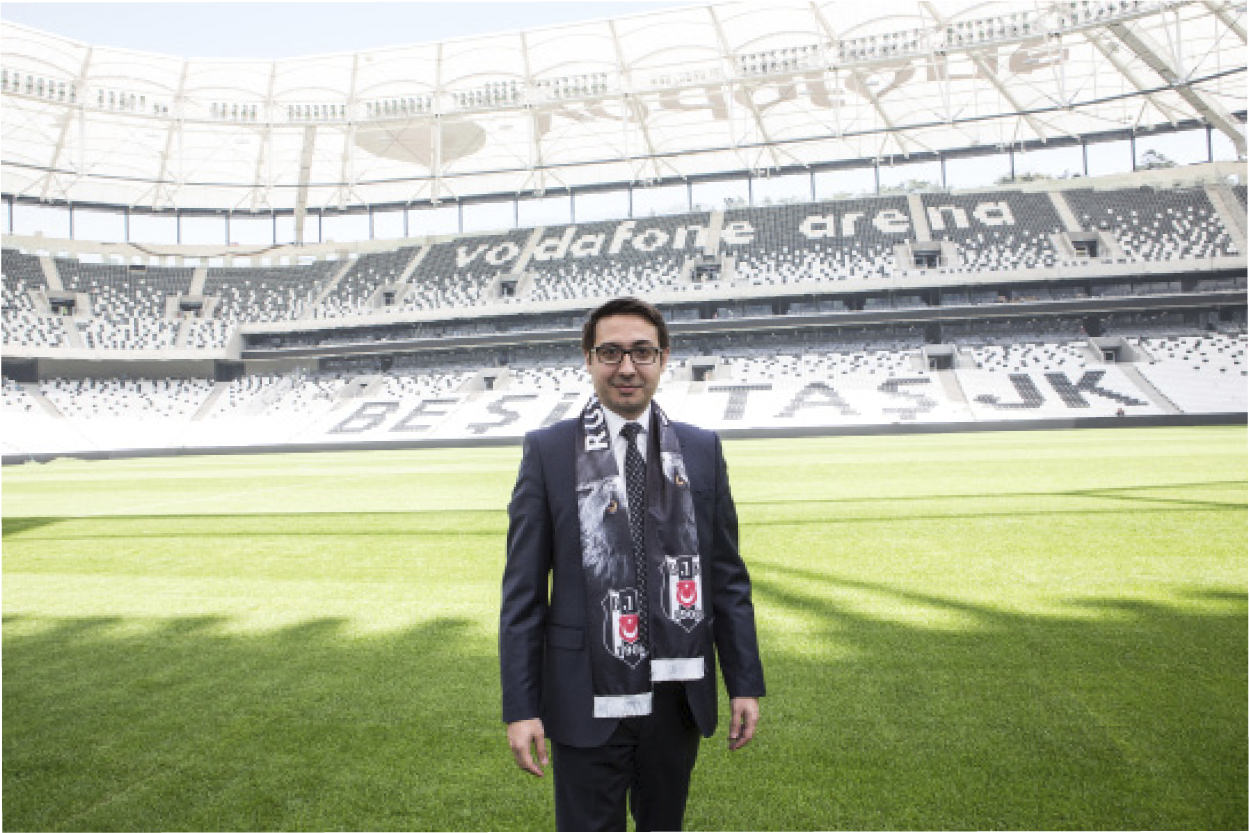 Daily Sabah editor-in-chief Serdar Karagöz toured the stadium on Thursday ahead of the grand opening.

Fikret Orman told reporters in a recent press conference that the construction of the new stadium was a difficult process, both for the club and the team, who had to play their games in different stadia of Istanbul during the three years. Orman thanked President Recep Tayyip Erdoğan for his support for keeping the stadium in its original location. He said the construction process was also very complicated, as workers had to take the pitch to below sea level and remove a large amount of waste construction material on a daily basis "in a place where one million people frequent daily." "It now looks like a palace and a center of attraction," Orman said, pointing out to social facilities ranging from restaurants serving world cuisine, small mosques built near the gates and a museum on the history of Beşiktaş.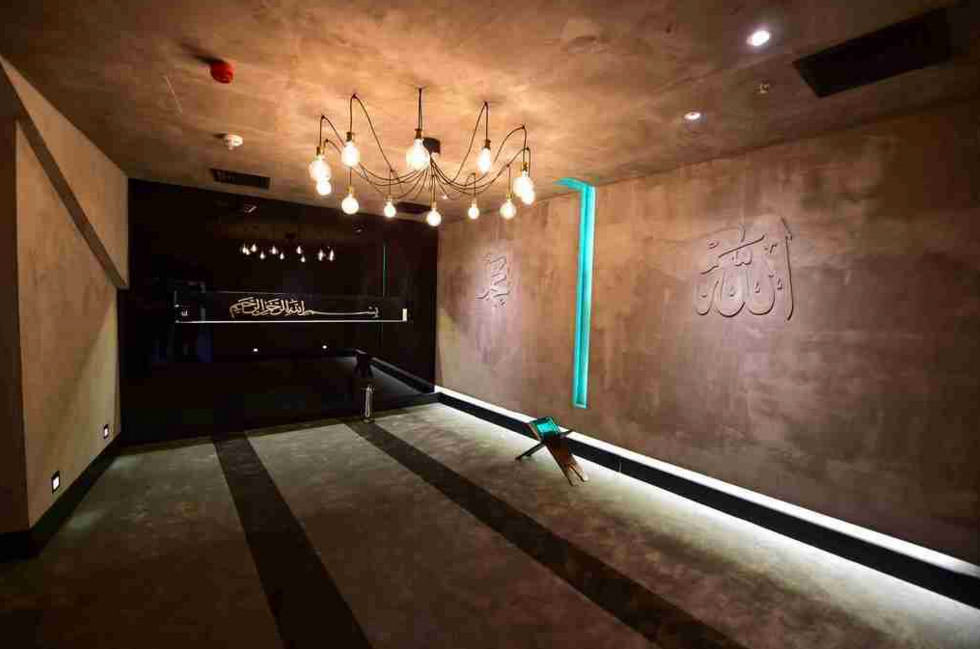 The stadium also offers fans a unique experience of matches with seamless Wi-Fi connection for all spectators, as well as more than 700 screens including those in VIP lounges, enabling instant replay of goals.



Serdar Karagöz, the editor-in-chief of Daily Sabah, was among the journalists who were given a press tour of the stadium yesterday. A Beşiktaş fan himself, Karagöz related his impressions of the stadium. "Every team promises excitement for its own fans but Beşiktaş, as I observe, injects enthusiasm and excitement for everyone interested in football. This is why the team has a large fan base in Turkey, fans of other teams also support Beşiktaş as their second team and unlike dislike held for rival teams, Beşiktaş is admired by all," he said. Karagöz added that the team now has a stadium that is "almost unique" when compared to stadia in Europe, the United States and South America. "It overlooks the Bosporus, is fitted with state-of-the-art technology equipment and I believe it will be a favorite spot not only for Beşiktaş fans but also football fans in general. It might attract the interest of a football-loving tourist visiting Istanbul, for instance," Karagöz added.

He said the stadium, built above international standards, is a reflection of Turkey's changing face with a growing economy and modern infrastructure. "I believe Beşiktaş will accomplish its goal of bringing international success to Turkey with this new stadium," he added.



Beşiktaş invited former coaches and players to attend the team's first match against Bursaspor. British coach Gordon Milne, who worked for Beşiktaş from 1987 and 1994; Romanian coach Mircea Lucescu, who managed the team between 2002 and 2004 before taking the reins at Ukraine's Shakhtar Donetsk; along with other prominent coaches including Vicente Del Bosque and Slaven Bilic, are expected to be among the spectators. Spanish midfielder Guti, who left Real Madrid for Beşiktaş in the 2010-2011 season; French international Pascal Nouma ,who became a celebrity in Turkey after two spells with Beşiktaş between 2000 and 2003 and his antics on the pitch; are among the players invited for the match with Bursaspor.