French football player Karim Benzema attended a fast-breaking 'iftar' dinner organized by Istanbul's historical Fatih district Tuesday.
Benzema reportedly broke his fast with water and met with African footballers living in Fatih, reports said.
The iftar organization took place on the street, near the historical Haseki Complex.
The star striker visited Fatih upon invitation by the municipality, and met Fatih Mayor Mustafa Demir, who gave a model of the Süleymaniye Mosque to Benzema.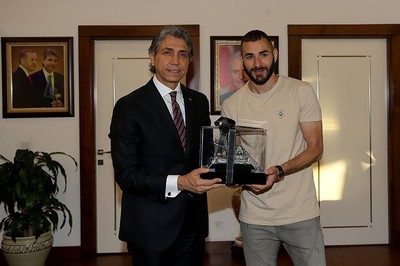 Demir also informed the football star about the Conquest of Istanbul.
In return, Benzema autographed a Real Madrid jersey and gave it as a gift to the mayor.
Benzema also visited a former football player who was paralyzed following a traffic accident nine years ago.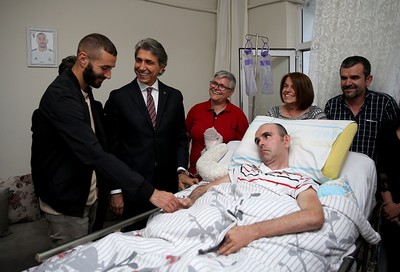 Muslims throughout the world welcomed the holy month of Ramadan, which began on May 26, 2017.
The Algerian-born French footballer currently plays for Spain's Real Madrid and the France national football team as a striker.