The Turkish Football Federation (TFF) has reportedly agreed on appointing Romanian coach Mircea Lucescu as the next coach of Turkish national football team, the local media claimed.
Following the shock exit of Fatih Terim last week, TFF President Yıldırım Demirören met Super League champion Beşiktaş's coach Şenol Güneş Monday to discuss the position.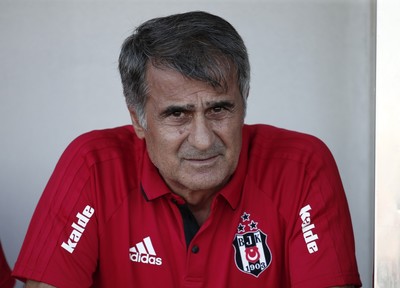 The club administration, however, rejected the TFF's offer to allow Güneş manage the national side for their four remaining 2018 World Cup Qualifier matches.
With Güneş out of the equation, all eyes turned towards Abdullah Avcı, under whose guidance Super League underdogs Medipol Başakşehir ranked second last season, played the Turkish Ziraat Cup final and now look poised to make a Champions League appearance next season.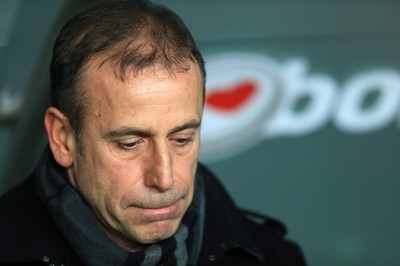 Avcı previously coached the national team between 2011 and 2013, before leaving the job for Fatih Terim.
However, Başakşehir were also opposed to the idea of allowing Avcı train the national side. Given the offer came at a particularly odd time when the club are gearing up for the second leg of their Champions League qualifying tie against Club Brugge tomorrow, Başakşehir President Göksel Gümüşdağ firmly opposed the idea, according to Turkish media reports.
The situation has left the TFF with no other options other than considering Lucescu for the job. The Romanian coach has proven track records for Galatasaray, Beşiktaş and Ukrainian side Shakhtar Donetsk.
According to reports, TFF Administrator Ali Dürüst, a close friend of the Romanian coach has traveled to Romania to discuss the issue in person.
Interestingly, however, Galatasaray President Dursun Özbek is also in Romania to meet Lucescu for a potential job offer with the club, according to the Turkish sports broadcaster NTV Spor. Galatasaray administration and particularly the club fans have made known that they were not satisfied with the performance of current coach Igor Tudor and speculations were rife about his possible departure.
After managing local clubs and the Romanian national team, Lucescu pursued his coaching career in Italy for almost a decade where he coached clubs including Pisa, Brescia, Reggiana and Inter Milan.
He took the helm in Galatasaray in 2000 and won the UEFA Super Cup against Real Madrid. Under Lucescu, the lions played UEFA Champions League quarter finals in the 2000-01 season where they lost to Real Madrid. The next year, Galatasaray won the Super League title and was knocked out in the second round of the Champions League. However, he was sacked at the end of the season and was replaced by Fatih Terim.
Shortly after his departure from Galatasaray, he signed a contract with rivals Beşiktaş in June 2002. The next season started off well but after a disastrous second half, Lucescu decided to leave Turkey. In 2004, he joined Ukrainian side Shakhtar Donetsk and led their rise to prominence in the country and in European football.