Istanbul heavyweight Beşiktaş made history late Wednesday, becoming the first Turkish club to advance to Champions League's round of 16, undefeated with 14 points, after beating Leipzig 2-1 in an away match.
The opener came from Beşiktaş's Alvaro Negredo at the 10th minute. The striker turned a penalty into a goal and put his team ahead.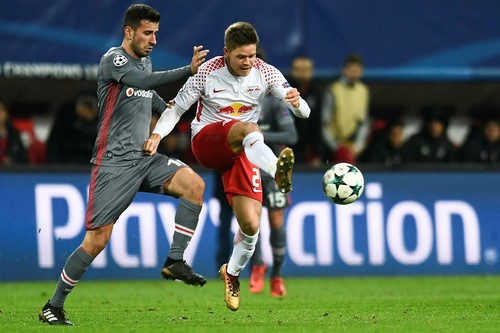 Approaching the end of the match, Keita equalized for the German contenders at the 87th minute.
Just three minutes later, Talisca scored the last goal of the match and the Black Eagles left the field with another three points.

"Ending the group stage undefeated and with the most points achieved by a Turkish team. Now who's next #UCL?" the Istanbul club wrote on its official Twitter account. Beşiktaş coach Şenol Güneş said, "We had a good start and have finished well. Now we have left group stages behind and I look forward to playing in the round of 16."
Beşiktaş striker Cenk Tosun also expressed his confidence following the game.
"We need to keep playing with the same discipline going forward. It doesn't really matter who we get in the next round because the 16 that remain are the best of the best. A game against Bayern would be special though," said Tosun.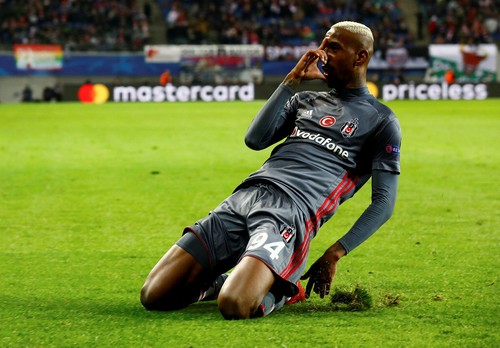 Beşiktaş's best European Cup campaign had come in 1986/87 when it got to the quarter-finals before losing 7-0 on aggregate to FC Dynamo Kyiv.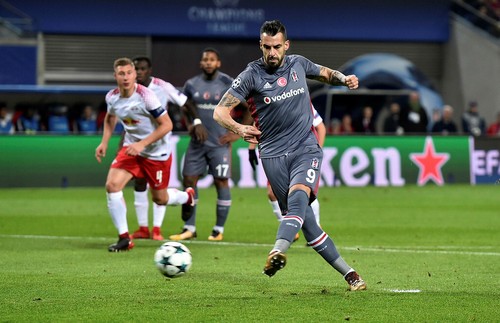 The Turkish outfit has won both away games so far in this season's competition, running out 3-1 winners at Porto on matchday one and 2-1 in Monaco. The Black Eagles, however, have never won in Germany (D1 L3), scoring twice on their four visits while conceding six goals. Their most recent trip brought a 0-0 draw at VfL Wolfsburg in the 2009/10 group stage.

On the other hand, Leipzig's Champions League debut ended in disappointment. Its hopes of progress depended on a favor from Monaco at Porto, which went through as runners-up after beating the French side 5-2.
Leipzig could only go through if it secured more points than the Portuguese team. Monaco finished bottom of the group.
With all the group matches done, thoughts will now turn to the draw for the round of 16.
Given the form of the likes of Real Madrid and Bayern Munich, who both finished second in their respective groups, the draw looks to be an enticing one this season.
Chelsea, who also came second in its group, now faces the daunting prospect of a potential tie against Barcelona or Paris Saint-Germain. The draw will take place at UEFA headquarters in Nyon, Switzerland Monday, Dec. 11. However, no one can take anything for granted as first-placed teams will be pitted against runner-ups - and Real, five-time winners Bayern Munich and two-time winners and 2015 and 2017 runners-up Juventus are among those second-placed teams. On the other hand the laws of the draw - under which teams from the same league and same group can't meet in the last 16 - mean that Chelsea as runner-up can only play against Bayern, PSG or Beşiktaş.

Who is in which pot?

Pot 1 (Winners): Manchester United, Paris St-Germain, Roma, Barcelona, Liverpool, Manchester City, Beşiktaş, Tottenham.
Pot 2 (Runners-up): Basel, Bayern Munich, Chelsea, Juventus, Sevilla, Shakhtar Donetsk, Porto, Real Madrid.