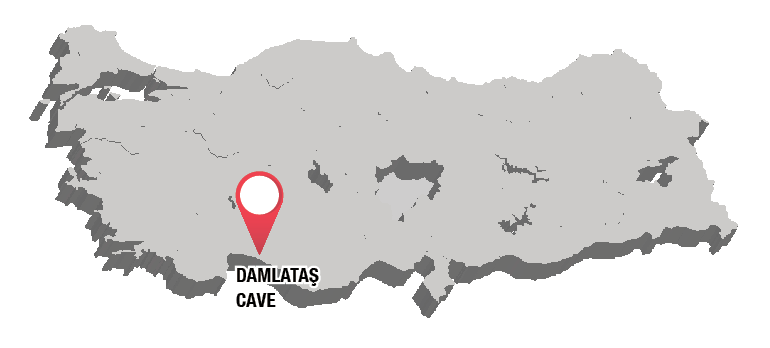 Located in Antalya's Alanya district, Damlataş Cave, which is more than 15,000 years old, welcomes thousands of local and international tourists every year. Known for its golden sand beaches and for having been home to numerous civilizations, Alanya is a major tourist attraction. Drawing scores of tourists every year thanks to its historical and touristic features, Alanya has several tourist spots that fit different tastes. Damlataş Cave was accidentally discovered in 1948 when the area was blasted with dynamite in order to open a quarry for the construction of a pier.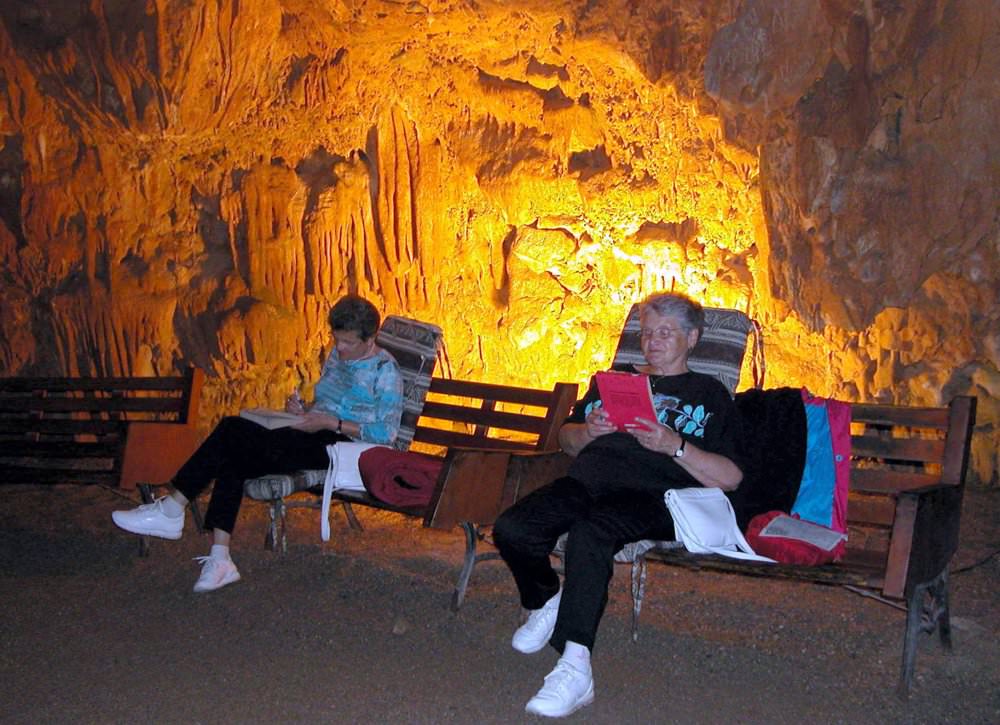 Alanya Municipality Manager of Cultural and Social Affairs Nimet Hacıkura offered information about Damlataş Cave to an Anadolu Agency (AA) reporter. He said the cave's columns were formed more than 15,000 years ago, and the cave has thousands of stalactites, stalagmites and columns, and is always 22 degrees Celsius whether it is summer or winter.
As soon as you enter, the cave welcomes visitors with a 50-meter-long passage, an empty space, 15-meter-high cylindrical space and columns.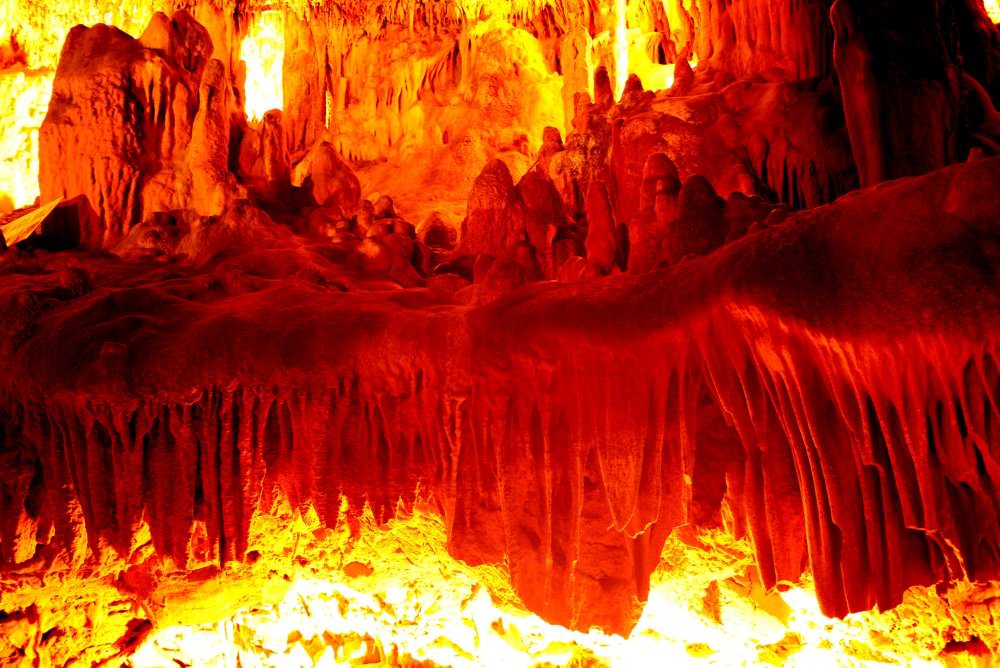 The empty space consists of 2,500 cubic meters of air, and the overall humidity in the cave is 95 percent. Hacıkura said Damlataş was one of the first caves in Turkey used for tourism. He claimed that as the cave is situated in the city center, it also positively affects the number of tourists that visit.
Hacıkura said the region is an important spot for health tourism. Some patients visit Damlataş upon doctors' advice, and these patients are welcomed with a special program by the managers between 6:00 a.m. and 10:00 a.m. "The cave has four significant characteristics that are good for patients suffering from asthma: 10 times more carbon dioxide than average as well as more humidity, tranquility and radioactivity. The first two hallmarks of the cave are good for asthma, while the others contribute to the overall treatment process," Hacıkura stressed. Damlataş maintains 260 millibars of constant pressure, 20.5 percent oxygen level, 71 percent nitrogen, a little radioactivity and ions. Asthma patients stay in the cave for 21 days of special treatment under care of their physicians.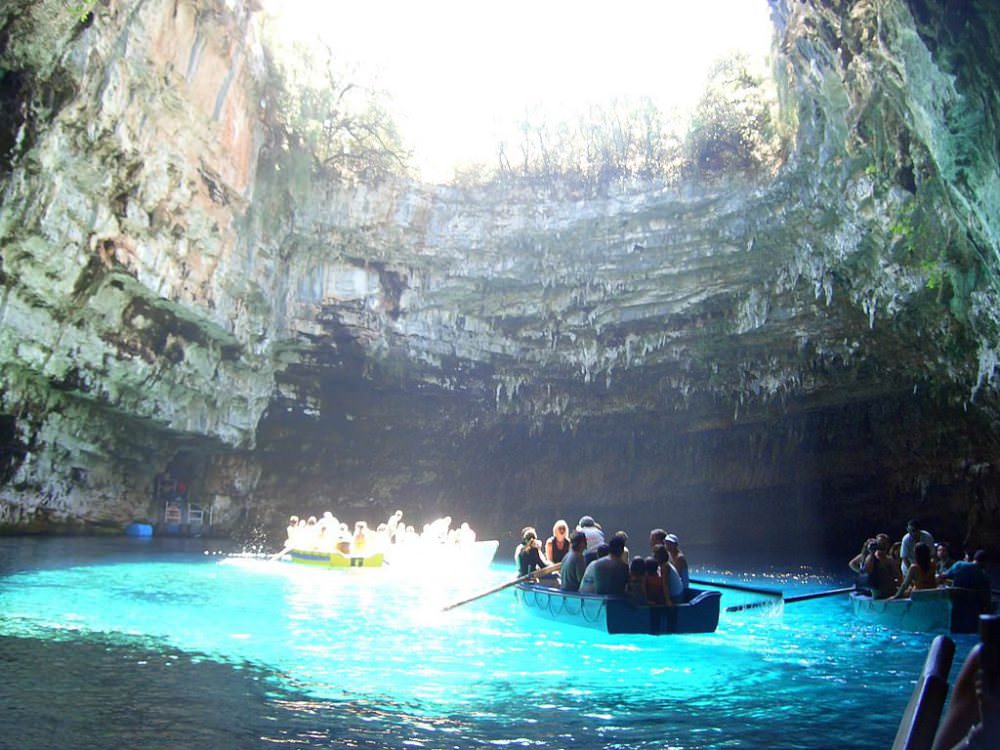 Hacıkura said the cave draws tourists throughout the year, regardless of the season. "Those who are looking for a cure or just an adventure visit Damlataş," Hacıkura added. "Some people are cured, and they give us positive feedback. Besides local tourists, many people from various countries, mostly Russia and Germany, come to Alanya and have toured the cave. As of the first week of August, around 140,000 people have visited the cave," Hacıkura said.
Ali Ağbat, 46, who suffers from asthma, came to Alanya after hearing about the healing effects of Damlataş. "I have been suffering from asthma for a long time. Some of the physicians I saw told me that the humidity in the cave might relax my lungs. God willing, this cave might offer me a cure," Ağbat said.
On the other hand, Emre Erol was vacationing in the area when he heard about the famous cave. "It is a very extraordinary cave. It has an atmosphere that enchants people. You sometimes have to lean forward while walking inside the cave. Damlataş offers an exciting adventure," Erol said.