The Manisa Mesir Paste Festival, which commemorates 500 years of tradition, is recognized by UNESCO and included on the Representative List of the Intangible Cultural Heritage of Humanity. Mesir paste is prepared from 41 spices and is believed to treat various illnesses. The festival will be celebrated for the 476th time between April 19 and April 24. Held every year to keep the century's old tradition alive, the festival will be organized in collaboration with the Manisa Governorate, Manisa Metropolitan Municipality, Şehzadeler Municipality, Yunusemre Municipality and the Association of Tourism and Promotion of Manisa and Mesir. The festival will welcome international guests and feature various activities and events such as dancing, music, fairs, exhibitions and concerts. The Manisa Mesir Paste Festival will welcome deputies, executives, academics, entrepreneurs, artists and representatives from nongovernmental organizations from around Turkey.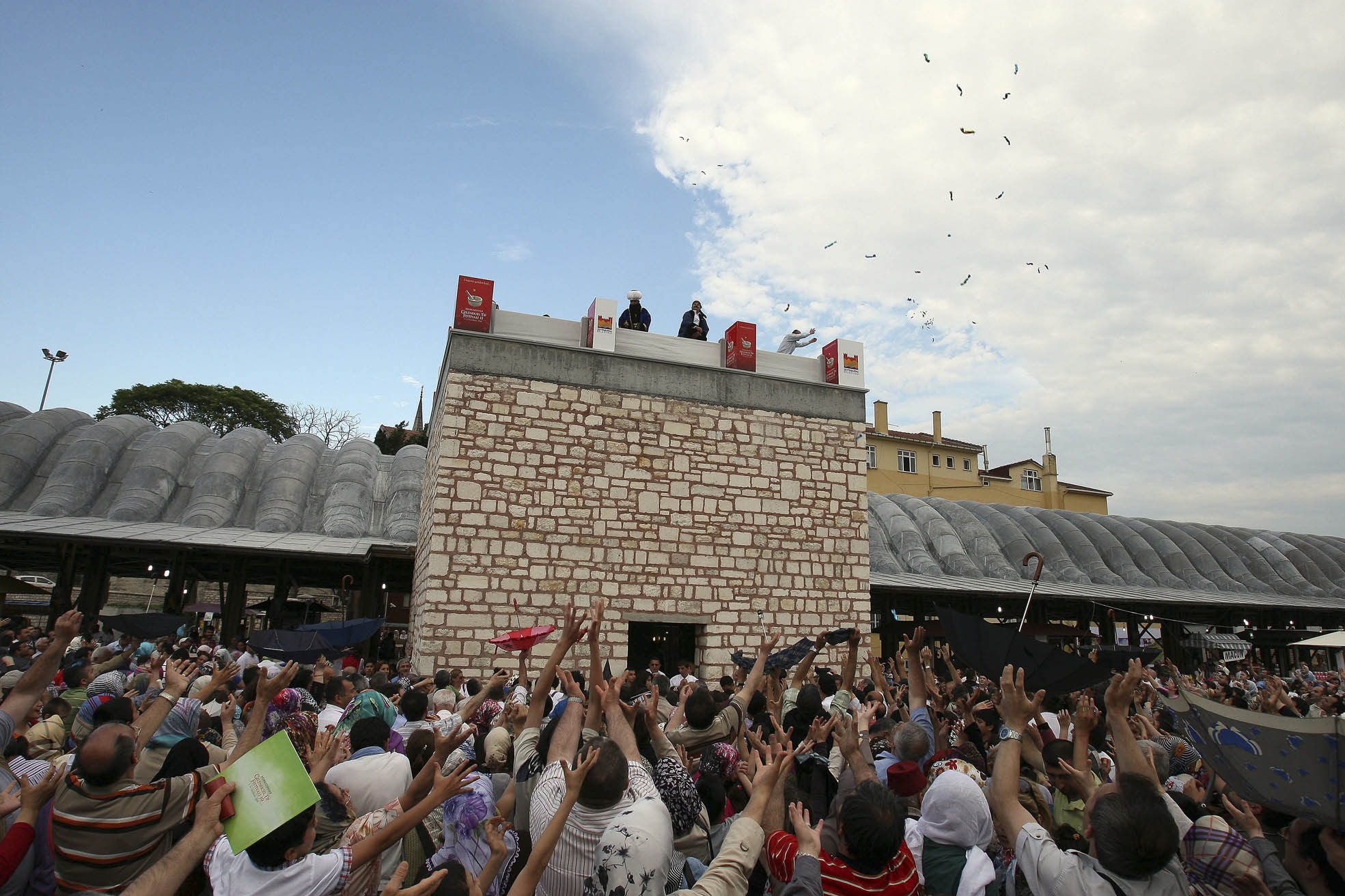 Excited for the festival, Manisa Metropolitan Municipality Mayor Cengiz Ergün said: "Protecting the 500-year-old tradition is the responsibility of our country, our municipality as well and the locals of Manisa. Every April, we distribute tons of herbal medicine as part of our festival. Mesir paste, which is made of 41 spices, is known to be good for various illnesses. Hafsa Sultan, the mother of the Ottoman Sultan Süleyman the Magnificent, believed that mesir paste was good for her and ordered this herbal medicine. Mesir paste has been distributed to people from the minarets of Sultan Mosque for the last 475 years. Regardless of religion and race, everybody benefits from this herbal miracle. We believe in the importance of passing down this tradition to future generations." A team of 15 women who are responsible for making tons of mesir paste for the festival have already started working. The preparations continue at full speed in the factory belonging to the Association of Tourism and Promotion of Manisa and Mesir without using any modern technology. Mesir paste is mixed accompanied by prayer, and is prepared in the traditional way from production to wrapping. The production of mesir paste begins with boiling water, sugar and lemons, and when its consistency is similar to honey it is taken off the stove. It rests for a day and is blended on a counter with 41 different spices. Following the production process, mesir paste is cut with scissors. According to its production, mesir paste is wrapped in two different shapes.
Benefits of mesir paste
Merkez Efendi, one of the best physicians of his time, was notified when Hafsa Sultan became ill. Following a long process of preparation, Merkez Efendi sent the paste to the palace along with its recipe. Hafsa Sultan would recover after eating the paste. It is said that mesir paste increases appetite, is a diuretic, is relaxing and stimulates hormones.
According to the common belief, a person who eats mesir paste will not get stung or bitten by a venomous animal throughout the year, and if seriously ill people eat mesir paste on the day of Nevruz, their health will get better. Also, it is believed if women who are at the age of marriage eat mesir paste, they will get married within the year. Additionally, it is said to increase sexual stamina, helping childless couples to conceive, and it is good for childhood diseases.