After the American men's 4x100-meter relay team won gold, Michael Phelps reached down to help anchorman Nathan Adrian out of the pool.
While he did it, millions of Americans watching at home saw several purple dots on his back and shoulder.
Some kind of new tattoo? Did he take a nap on all of his medals? Was he attacked by a giant octopus?
No, the circles are the result of cupping, a therapy technique that athletes use to help their muscles recover and perform at their best. It involves a therapist heating small glass cups, then placing them on the skin and pulling them from the body to loosen and relax the muscles.
Some experts are skeptical of the treatment's effectiveness, but Phelps has been using it regularly for a while. And the 31-year-old, swimming in his fifth Olympics, delivered on Sunday night.
With infant son Boomer watching from the second deck, the American superstar summoned a performance for the ages to propel Team USA to gold — the 19th of Phelps' career.
But Phelps wasn't the only one supporting the red dots, his compatriot, gymnast Alex Naddour was also spotted with a scattering of perfectly round bruises/ red spots.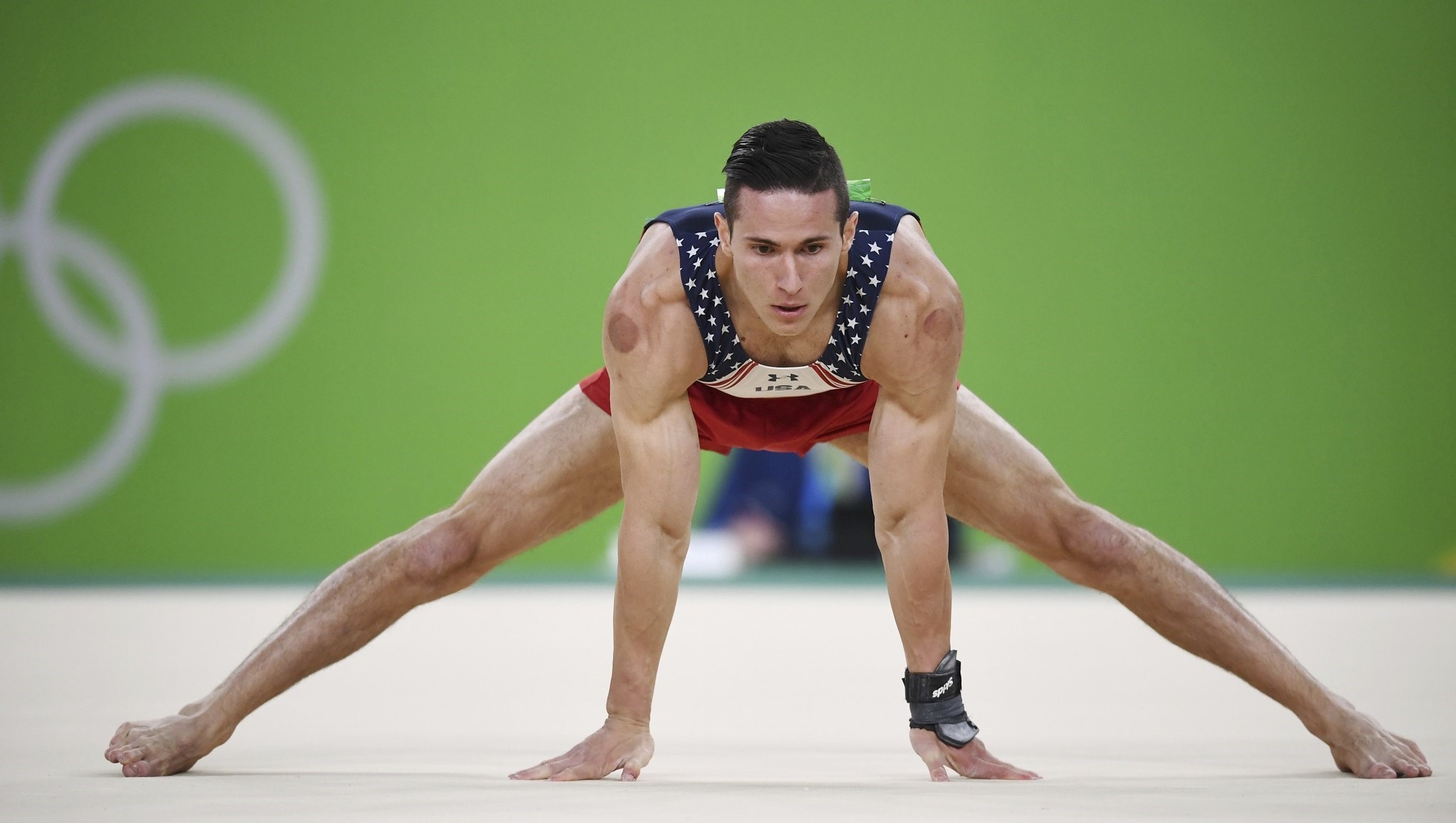 Cupping is commonly practiced in Asia, Africa and Far Eastern countries. In Europe, it has also become an alternative treatment in recent years.
Cupping is especially used for the treatment of chronic coughs and lung diseases, hypertension (high blood pressure), stomach problems and ulcers, renal (kidney) disease, irritable bowel syndrome, depression, withdrawal, insomnia, psychological conditions and nervousness, excessive sleep, neck and shoulder pain, back pain, rheumatoid arthritis and severe headaches (migraine).
This technique is said to promote blood circulation, remove stasis and alleviate swelling and pain.