An obese stray cat weighing five times more than a regular cat's weight in western Turkey's Izmir has started losing weight after starting a diet monitored by veterinaries.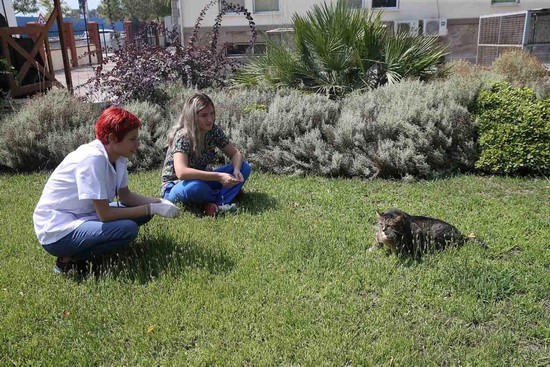 "Taci" the cat, a seven year old tabby weighing 19.2 kilograms, was admitted to a veterinary clinic of the Karşıyaka Municipality after locals brought the cat having trouble in moving due to its excess weight.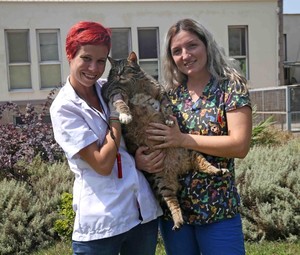 Veterinaries prepared a diet program for Taci and it was also treated for cystitis. A special cage was prepared for Taci to prevent harm to other cats due to its high level of stress caused by obesity.
Taci began losing weight within a week thanks to the special care and its treatment will continue until it is fully healthy.
In a statement, Karşıyaka Municipality Veterinary Directorate said that animal obesity is becoming more common than the past, warning animal owners and animal lovers to feed the cats with cat food instead of regular meals or leftover food.
Mayor Hüseyin Mutlu Akpınar said that they will find a new home for Taci once the treatment is over.