Three amateur archaeologists have discovered Denmark's largest Viking-era gold find after unearthing seven metal arm bands last week, the National Museum of Denmark in Copenhagen said Thursday.
The six golden arm bands and one in silver, believed to have been produced in the 900s, were discovered at an undisclosed location in Vejen on Denmark's Jutland peninsula.
The record-breaking gold trove weighed about 900 grams, while the silver artifact came in at around 100 grams, the museum said in a statement.

The trio who found the artifacts - a married couple and their friend - used metal detectors at a site where a Viking-era golden chain was found 1911.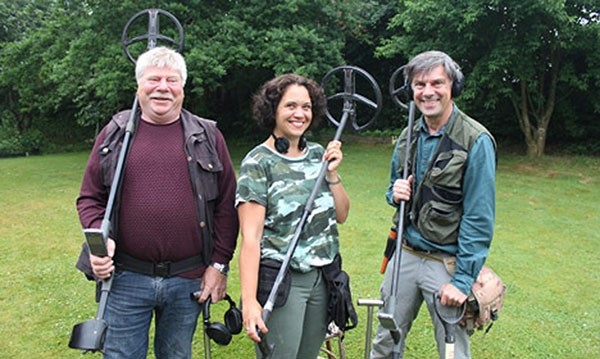 After unearthing three bracelets, they notified the Sonderskov Museum in Jutland.

At the National Museum in Copenhagen, Viking-era expert Peter Pentz called the discovery "unique," as most Viking-era precious metal artifacts are silver.

The National Museum said a more extensive investigation of the site might shed more light on the origins of the find.

The Sonderskov Museum hopes to display the arm bands before they are sent to the National Museum of Denmark.
National Museum of Denmark spokesman Peter Pentz said finding one "is huge but it is something special to find seven."
He said in a statement Thursday the bracelets could have been used by a Viking chieftain to reward faithful followers. They likely were part of a treasure that includes a gold chain found in the same field in 1911.
The Viking Age ranged from around 800 until 1050.