A Roman-era "Mithras Mosaic," dating back nearly two millennia and depicting solar and astrological signs from the Roman zodiac has been discovered during archeological excavations in the Hisar region of the ancient province of Bursa. A statement by the Osmangazi Municipality says the excavations, initiated as a part of the "Hisar Archeopark Project" in an attempt to shed light on Bursa's ancient history, resulted in the discovery of artifacts from the Roman, Byzantine and early Ottoman periods.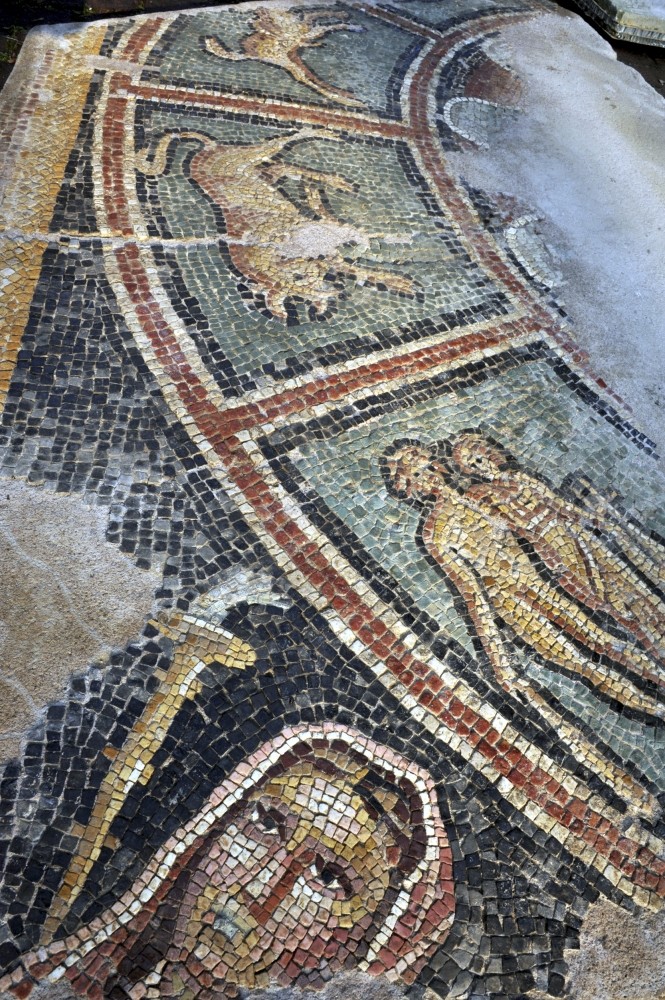 The mosaic is from the 2nd century and depicts zodiac signs indicating seasonal changes: the movement of the sun, known to the Mithras cult as the "Invincible Sun" (or "Sol Invictus" in Latin) through the 12 months or zodiacal houses of the solar calendar, as well as depicting the solstice and equinox. Other Byzantine-era mosaics dating back to the 6th or 7th century were also unearthed. Apart from the mosaics, coins from the ancient Roman, Byzantine and Ottoman empires were discovered, and pipes to distribute water in the region, built during the Ottoman era from cooked clay, were also unearthed.
The archeologists encountered the remains of walls believed to be a part of either a public bath or marketplace. Osmangazi Municipality mayor Mustafa Dündar said they will enlarge the area being investigated as the excavations unearth further discoveries. Dündar emphasized that Hisar Archeopark will encourage the extension of the knowledge of the history of Bursa, adding: "We first discovered water pipes belonging to the Ottoman era, and then marbles belonging to the Byzantine Empire. Underneath them all, we unearthed Roman era mosaics."