Archaeologists in Turkey's northern Kastamonu province have discovered a 2,200-year-old ancient burial chamber belonging to the Paphlagonian era, the first of its kind found in the area.
Excavations in the area have reportedly been launched in 2015 in Kastamonu's Daday district, after authorities were notified about treasure hunters digging in the area, Associate Professor Şahin Yıldırım from Bartın University who teaches archaeology and works as an advisor for the project, told the Anadolu Agency.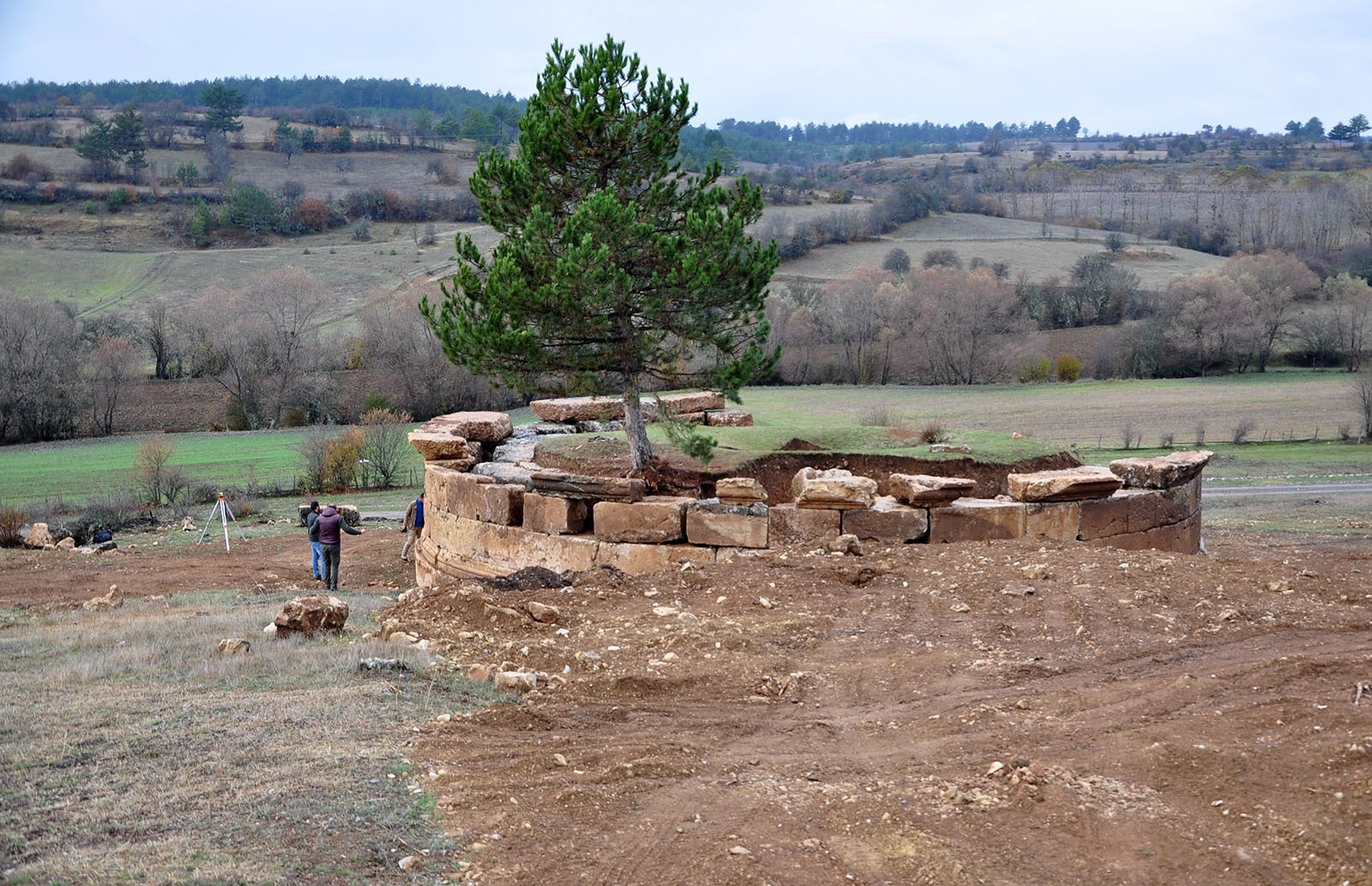 Yıldırım noted that the excavations are being led by Kastamonu Museum Directorate.
The burial chamber, which has a 22-meter diameter and is 5 meters in height, has various tomb stones, all of which are separately numbered. Iron clasps were reportedly used to attach the tomb stones and lead was melted in between to ensure the stones survive natural disasters.
"Each stone is uniquely different from each other" Yıldırım said, and continued by noting that the stones, which were lifted by cranes, weigh as much as between 800 kilograms to 8.5 tons.
"It is the first time we have encountered such a burial chamber from the Paphlogonian era" Yıldırım said, adding that it is thought to belong to an aristocrat from the 2nd century BC.
He also said that the burial chamber resembles tumuli used by Romans in Italy, and noted that the burial chamber was damaged during excavations carried out by treasure hunters.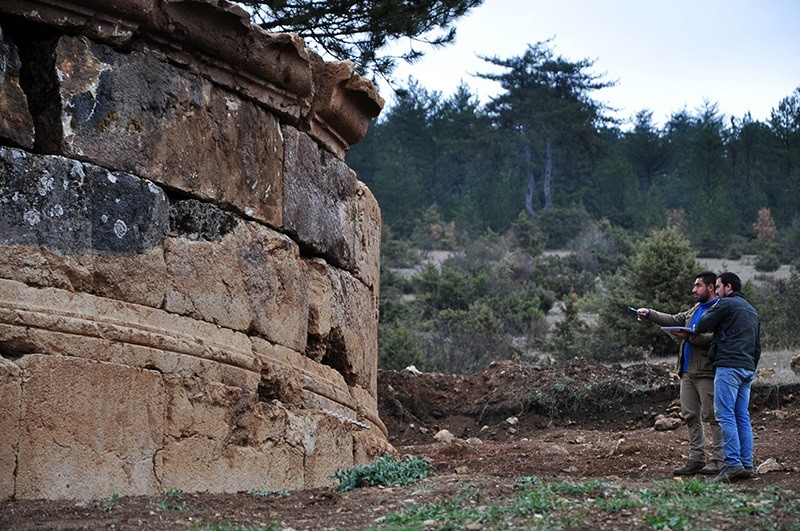 Fieldwork around the burial chamber has reportedly been completed and archaeologists will now carry out restoration work, landscaping, and exhibition projects to promote the region's history.
Ancient burial chambers and tumuli are frequently found throughout Turkey, which has hosted many civilizations throughout history.
Paphlogonia is considered to be one of the most ancient civilizations to have lived in Anatolia and Paphlogonians had cooperated with Trojans during the Trojan War around 1,200 BC. The term is also used to refer to an area in Turkey's Black Sea coast.