Construction workers in Istanbul's Beşiktaş district digging the ground for a new metro project connecting Istanbul's Kabataş-Beşiktaş-Mecidiyeköy-Mahmutbey districts have discovered human bones and cremated remains from the eighth and 12th centuries B.C.
According to a report by the Habertürk Daily, teams from the Istanbul Archaeology Museum have been conducting excavations over the past year.
Led by museum director Zeynep Kızıltan and with the participation of archaeologists and 45 workers, the excavation revealed details of cremation practices during the Iron Age.
Accordingly, the ancient people preserved the cremated human remains in terracotta urns and buried them.

Kızıltan noted that the team has discovered three human skeletons at the site, which have been buried according to practices used by the people who migrated from the Black Sea region.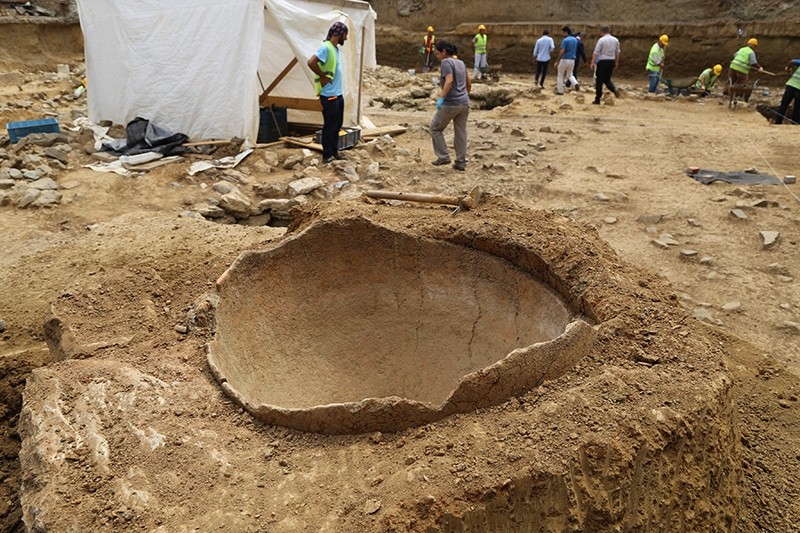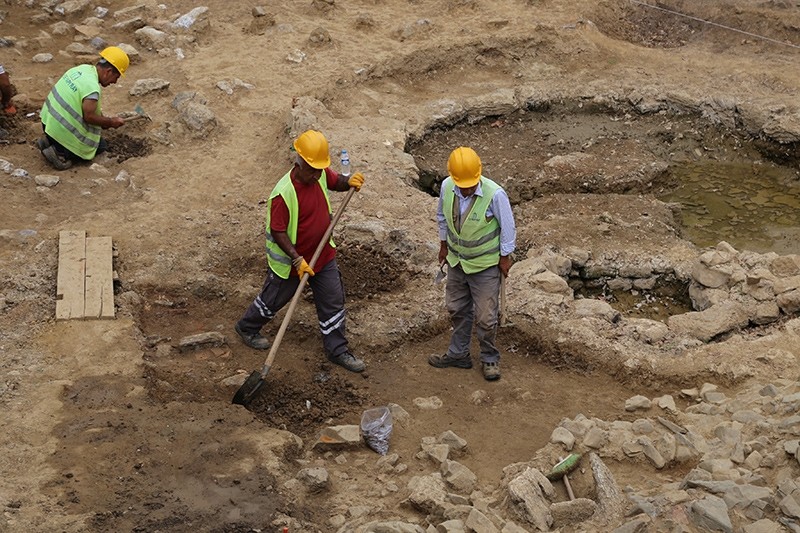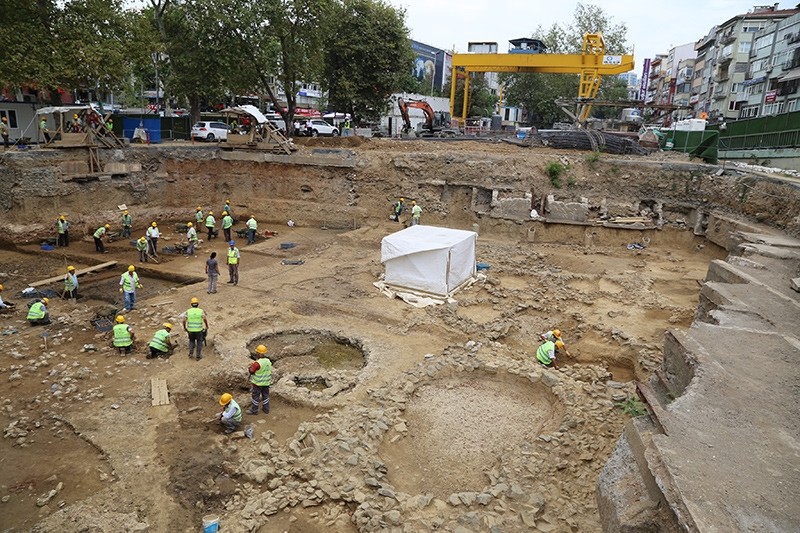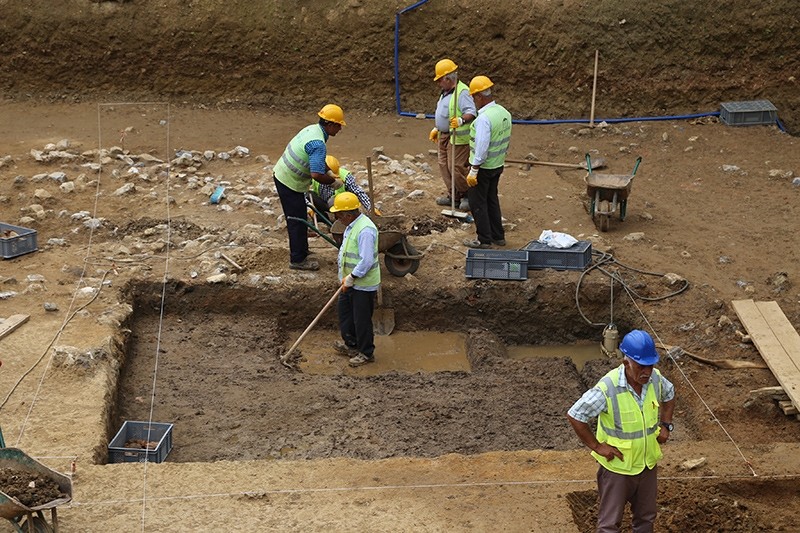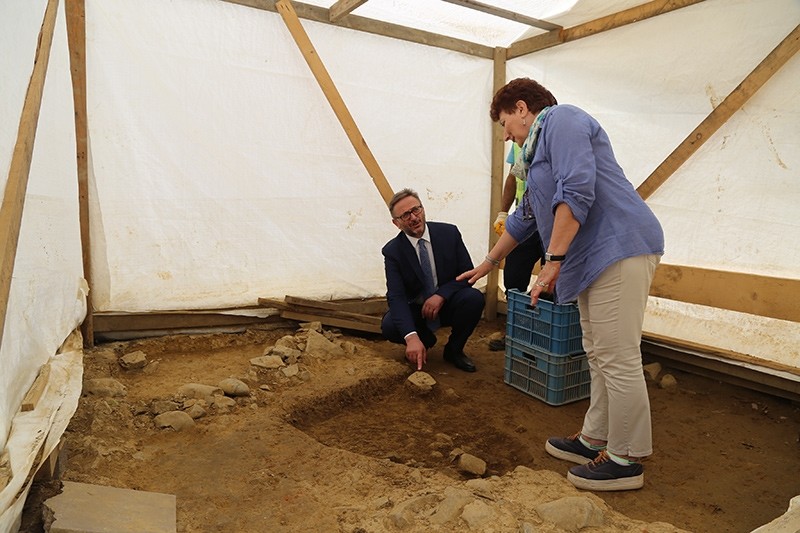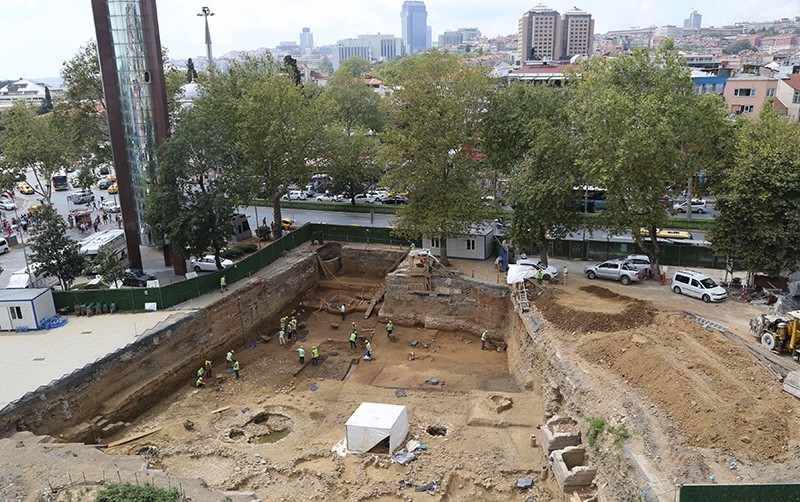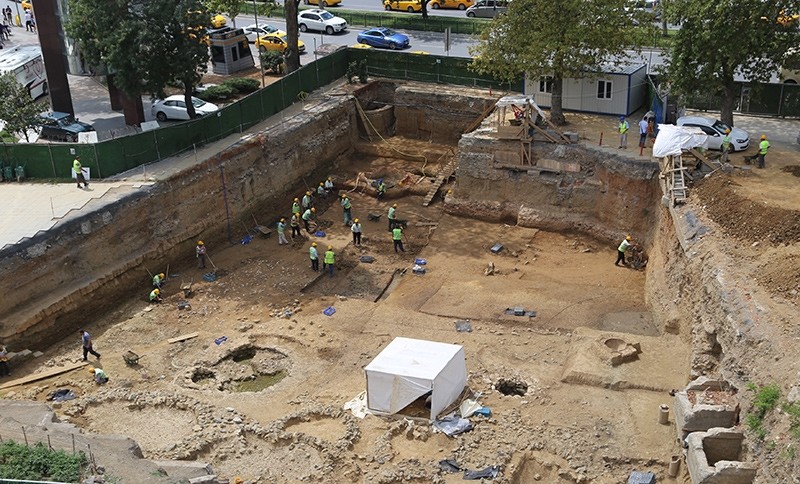 She explained that many people were forced to migrate from the northern Black Sea region, around Crimea as a result of climate and war, seeking refuge in Anatolia.
"We don't know which background the people who lived around the Black Sea came from" Kızıltan said, adding that some of those who fled the area came to Istanbul through Thrace.
The findings shed light on 3,000 to 3,500 years of human history, Kızıltan noted and added that DNA tests will be carried out to find out more about the ethnicity of the people, and to properly identify the gender and age, as well as the diet of the people who lived during the Iron Age.
The Iron Age around the Near East is believed to have begun with the discovery of iron smelting techniques around Anatolia in the second century BC.
Infrastructure work in Istanbul, and in various places throughout Turkey, require archaeological excavations before breaking ground, as the country was home to numerous civilizations.