A rare 3,000-year-old puppet doll displayed at the Gaziantep Medusa Glass Works Museum in southeastern Turkey has become the favorite artifact of visitors, reports said Sunday.
Being the only puppet doll in Turkish museums, the 3,000-year-old artifact is believed to have been used in ancient Greek theaters, museum director İbrahim Halil Algın told Doğan News Agency.
The doll is made out of warm clay and its joints and head are movable, Algın said.
"From the outside, the doll looks like it weighs around three to four kilograms, but it actually weighs 600 to 700 grams" the director said.
The rare doll is the only one in Turkey and is among the few examples in the world, reports said.
Besides the ancient doll, there are also ancient toy cars in the museum, dating back as much as 4,000 years.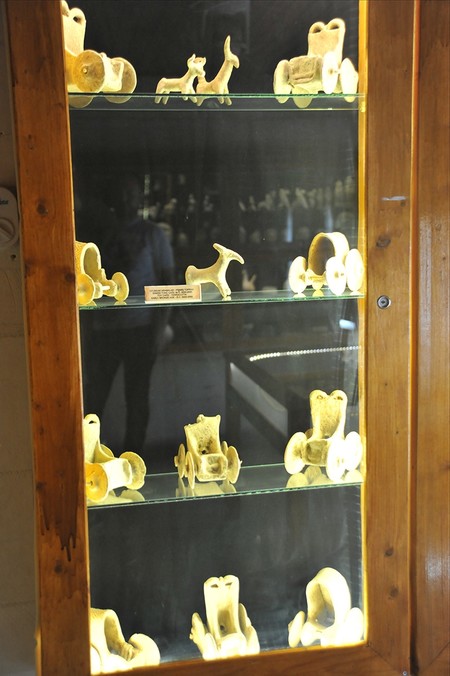 Algın noted that the toy cars are from the Hittite Period and were made for the Hittite King's little son to play.
The vehicles have four wheels attached to the trunk with bones or tree branches and can move.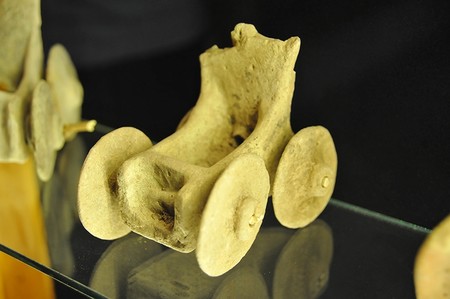 Located in southeastern Turkey close to the border, Gaziantep has a rich history and is renowned for its culture, food and hospitality toward Syrian refugees.
Archaeologists in Turkey, which has historically been a home to many civilizations, frequently find significant historical artifacts throughout the country, and try to preserve them in efforts to shed light on early human civilizations and pass them on to the next generations.