Duloz Takse, an Ottoman era postage stamp dating back to 1867 is now worth 80,000 Turkish liras ($20,570) and is considered the most expensive Turkish postage stamp, the chairman Federation of Turkish Philatelic Association said.
The handmade printed postage stamp, which cost 25 kuruş ($0.06 with today's exchange rate) when it was printed, is considered as the most expensive in the country.
"Only nine of those stamps can be found in Turkey," said Arman Arıkan, chairman of Philatelic Federation of Turkey, emphasizing that handmade Ottoman stamps surcharged by the Grand National Assembly of Turkey (TBMM) are very rare and very special due to being limited editions with only 25 to 2,500 copies.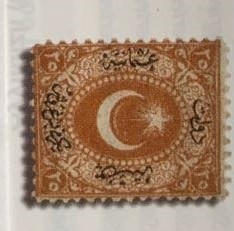 The name of the stamp comes from a Frenchman, Mr. Duloz, a diemaker who prepared the printing blocks for the stamps and printed the original edition of the stamps at a printing house in Paris. Duloz was hired after the government was not satisfied with the first edition of the country's first stamps in 1863. The word "Takse" comes from taxation, and implies that the stamp is a postage due stamp.

Arıkan named some of the most valuable Turkish stamp collections as Bondi Beraha's Turkish Stamps Study Collection, Orhan Brandt's Turkish Stamps Study and European Plane Stamps Collection, Tevfik Kuyaş's Tughra (Ottoman sultans' signatures) Stamps Collection, Cemil Filmer's European Plane Stamps Collection, and Timofey Matuhin's Levant Posts Collection.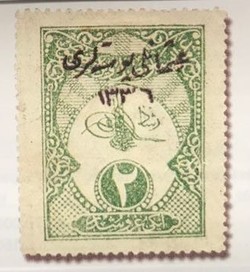 Stamps have become some of the most desired collectables among collectors since the 19th century. Rare stamps are selling for hundreds of thousands of dollars.
Franklin Roosevelt, the Rothschild Family, Queen Elizabeth, Warren Buffett, John Lennon, Freddie Mercury and Joseph Hackmey are among the most important stamp collectors of the world, Arıkan explained.
The Penny Red, The Penny Black and The British Guiana 1 Cent Magenta are among world's most expensive postage stamps.
The price of the world's first stamp, Penny Black, is estimated to be more than $700,000 with only nine original copies remaining worldwide.