Edirne, which is one of the most renowned cities in the world with its cultural heritage and the amount of historical artefacts per square meter, has seen an increase in the number of museum visitors.
Described as an "open air museum," visitors to Edirne also show great interest in its museums.
According to Ahmet Hacıoğlu, Edirne's culture and tourism minister, the number of visitors has recently been increasing and the museums are one of the focal points.
Highlighting that Edirne is a city of culture and history, Hacıoğlu noted that the city draws approximately 3 million visitors each year and in 2017, there was a 20 percent increase in the number of people coming to explore the province's museums. Last year the number was around 800,000, while this year it exceeded 1 million, which is a crucial number.
"If the number of visitors to a city's museums increases, that means the number of visitors in general increases. There are currently eight museums in Edirne now and with the completion of the restoration of the Macedonia Tower, Şükrü Pasha Barracks, Sarayiçi and Hıdırlık Tabya, this number will reach 12," the minister said.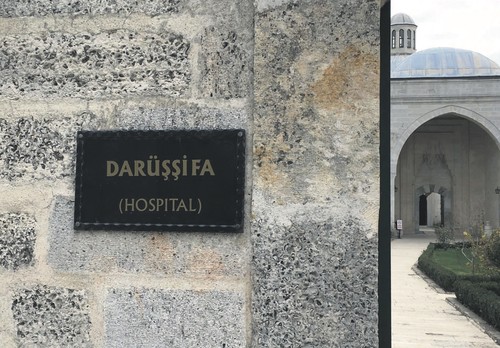 He added that Edirne will become the city with the highest number of museums per its population in Turkey.
Along with Selimiye Mosque, Edirne draws tourists with its historical artifacts, colorful festivals and the local cuisine.
Some of the museums drawing tourists to Edirne are the Museum of Health, which tells the story of when mental patients were isolated from the public in Europe and the Ottomans treated them.
The Balkan War Museum tells the story of how Edirne was defended.
The Islamic Works Museum, the City Memory Museum and the Foundations Museum display historical artifacts from mosques and prayer rooms.
The Archeology and Ethnography Museum shows the traces of centuries of civilizations that lived on these grounds and the Lausanne Museum tells the story of the War of Independence.
They both serve to transfer a historical panorama to the next generations and also as a touristic advantage.