Gendarmerie forces carrying out anti-terror operations in Turkey's eastern Tunceli province have discovered a 1,500-year-old pithos, a ceramic storage container used to preserve grains, reports said Wednesday.
The pithos was reportedly discovered Tuesday, hidden in a secret part of a house located in Kolonkaya Village.
The house reportedly belonged to a PKK terrorist.
Turkish security forces carry out anti-terror operations targeting the terrorists' homes, shelters and hideouts.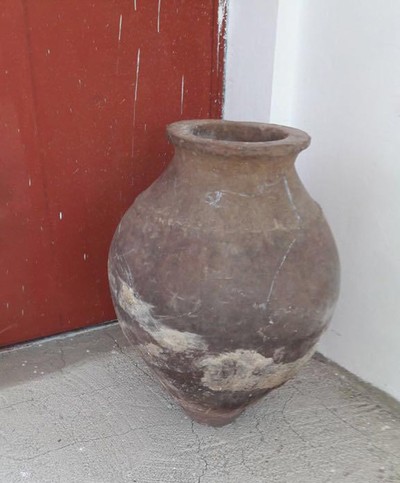 Security forces handed the pithos to the local museum officials, who noted that the artifact is the largest single-piece historical artifact found in the area.
Ninety-five centimeters in diameter and 145 centimeters in height, the pithos will be exhibited in Tunceli City Museum, reports said.
Tunceli was home to numerous ancient civilizations, including the Urartu, Roman, Byzantine, Sassanid and Seljuk Empires.
Last year, archaeologists found stone artifacts dating back to the Paleolithic period.