The spectacular consulate buildings of major European countries that we see in Istanbul's Beyoğlu district today were, in fact, the respective countries' embassy during the Ottoman era – before the capital was moved to Ankara with the founding of Republic of Turkey in 1923.
One of these spectacular buildings houses the Swedish Consulate, which under its current Consul General Therese Hyden organizes numerous events to bring Turkish and Swedish cultures closer.
Hyden is a perfect diplomat and a strong women's rights advocate. The happiness and enthusiasm Hyden feels for being in Istanbul were clearly visible on her face when we met in the tea room of the historic consulate building.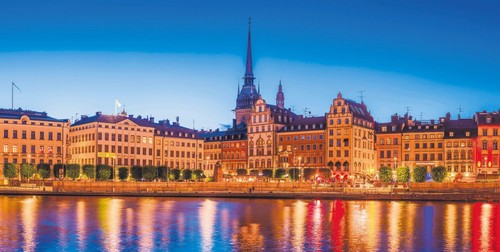 Stockholm, the Swedish capital.
Having said that, a few thousand Swedish citizens currently live in Turkey and the number went up 60 percent in 2017. According to Hyden, Turkish hospitality played an important part behind this increase.
She said around 150,000 Turkish citizens live in Sweden, which has a total population of 10 million. She shared some historical anecdotes about the relations between the Ottoman Empire and the Swedish Kingdom that show the two communities have long been interconnected. The consulate has even prepared a special booklet that lists some 1,000 common words shared by the Swedish and Turkish languages.
Explaining that Turkey is a little-known holiday destination for Swedish tourists, Hyden said: "I have been working in Turkey for two years. I immediately built beautiful relationships in Istanbul. My warm and sincere attitude, like the way the Turks connect with foreigners, was very successful and my integration in the social life of Istanbul went very smoothly. We aim to develop the relationship between the two countries and improve ties in terms of business, culture and tourism.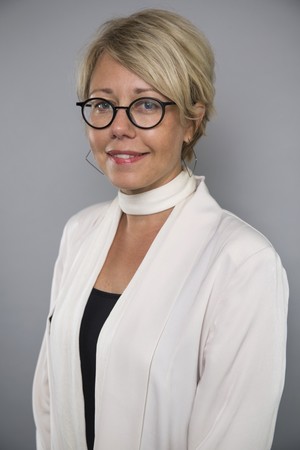 Swedish Consul General Therese Hyden
"We are the catalyst between the two cultures. Living in Istanbul is a privilege. Everywhere you look is history and every day is full of new experiences. There are many dishes in Swedish cuisine that have their roots in the Ottoman kitchen," she said.
"I am very open to new experiences. So, I never refused generous offers made by the local people. As a result, I have tried different flavors of Turkish cuisine. Even kokoreç (grilled cow or lamb intestines). Turkish cuisine is quite rich and appealing," Hyden said.
The consulate in Istanbul organizes different activities for popular Swedish brands, like IKEA, H&M, Volvo and many others.
The consul general underlined that these brands create a lot of employment in Turkey. "Entrepreneurship is in our genes. Especially in the last century, we have had many global brands coming out of Sweden. Many modern-day inventions like the three-point seat belt, the wrench and zippers were all invented in Sweden. The fact that the Nobel Prize was born in Sweden is proof that we care a lot about knowledge, literature and science.
"Volvo produces seat belts for its cars in Turkey. Likewise, H&M is buying high-quality cotton from Turkey. IKEA also procures some parts of its furniture from local producers. Bringing science, commerce, design and employment together in Turkey is a gratifying experience for us. We believe that commercial relations between Sweden and Turkey will develop even further," she said.
Besides working on trade relations, Hyden said that they have education and cultural projects between Sweden and Turkey.
"We have established 'Swedish Research Institute' inside the consulate facility. Here, we allow foreign students of Ottoman and Turkish history to use our library. We also organize different programs throughout the year."
"We want Turkey to be better known as a summer holiday destination in Sweden. The quality and price here are great for Swedish tourists. Cappadocia, Rize and Antalya are my favorite destinations. The care and the treatment I have received in those places were incredible," Hyden said.
"Turkish hospitality is still unknown in Sweden. Mutually, with the Turkish government, we are trying to raise the awareness in Sweden. I think Turkey should further develop its ecotourism sector. Nature here is amazing.
"On the other hand, we are also calling Turkish people to visit Sweden – especially those who are looking for alternative destinations in the hot summer months. Stockholm is a pleasant and historic city of all seasons. In winter, we are inviting Turkish tourist to enjoy the magical northern lights, experience safari with huskies, and enjoy skiing. The natural beauties of Sweden and Turkey have so much to contribute to the people of both countries," the Swedish consul general in Istanbul said.