During World War I, a Turkish soldier serving in Palestine entrusted a wad of banknotes to Palestinian merchant Rushdi Efendi.
Throughout his life, the merchant, who runs a shop in the West Bank city of Nablus, kept his promise for the soldier, waiting for him to come back to give the money back to him.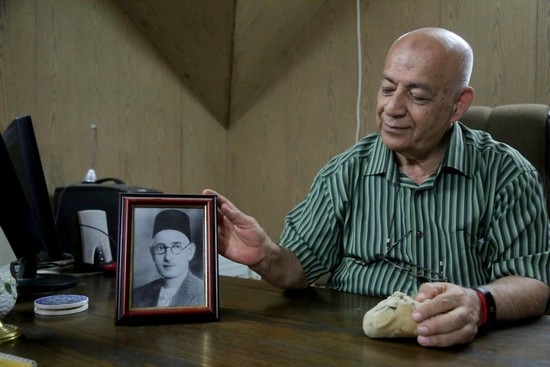 "The soldier, who was serving in Nablus, entrusted the money to my uncle on the promise that he would come back to get them one day," Ragheb Hilmi al-Alul, 71, told Anadolu Agency.
Inside the bag were several Ottoman-era bills varying from 0.5, 1 to 5 liras-which are roughly equal to 140,000 liras ($29,000) in today's currency.
The signature of Ottoman Sultan Mehmet Resad can also be seen on the top-left of the bills, and "Giesecke & Devrient"-the print house that issued the bills-is on the bottom-left.
Al-Alul said his family has kept the money since 1915 in respect of his uncle's promise to the Turkish soldier.
Al-Alul said he does not know the name of the soldier.
"He might have died during the war, or survived; nobody knows," he said.
"We don't even know his name as my uncle forgot it. However, given that he [soldier] left such a large sum of money, they must have had a true friendship," he said.
Al-Alul said his family has been known for fulfilling promises.
"The rag has remained in our case until an official delegation from the Turkish consulate in Jerusalem visited us. We decided to show them the rag."
The Ottomans ruled Palestine from 1516 until 1917.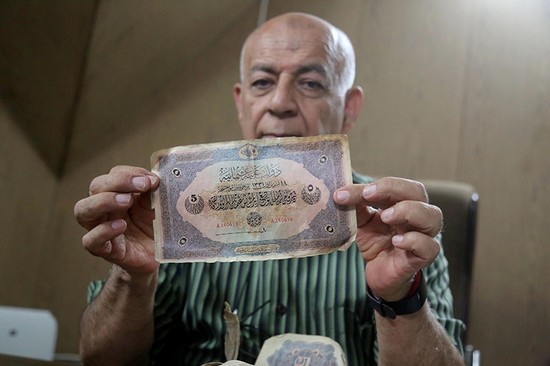 Source of pride
Al-Alul said keeping the Turkish soldier's rag for more than a century was a source of pride for his family.
"People often get back their items after one or two months, but keeping an item for over a century has a special meaning," he said. "The soldier has never come back to get the money and we did not expect anyone else to do it."
Al-Alul said he first saw the rag in the 1970s as he was working in the shop.
"When I asked about it, my family elders told me this touching story," he said. "We have never thought about making use of it."
Al-Alul said "regardless of its fiscal value, the rag has a different value for being a historical artifact now."
He went on to stress that many people in their city used to entrust their belongings to his family until recently.
"The people would trust us and leave their goods here. Now, the only trust we have [rag] still waits for its owner just like the first day it was left," he said.
"If the soldier has children or grandchildren in Turkey and they have a document proving this, the money would be given back," he said.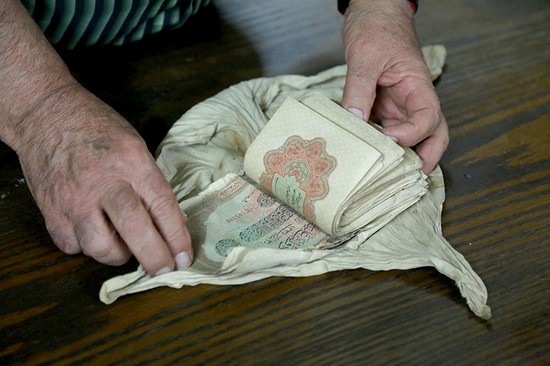 Asked about whether he would send the bills to be kept in a Turkish museum, al-Alul said his family would have to discuss the issue and take a joint decision.
"Our family is well-established in Nablus and has contributed to the social and financial development of the city," he said. "One of our features is to keep such items [as the soldier's money] and give them back to next generations."