A 3,000-year-old nutshell was discovered during excavation works in northern Turkey's Samsun province.
Pieces of wood of the same age cut with bronze tools were also found at the site.
Archeological works in the area identified as the ancient Hittite city of Nerik, where people worshiped a weather god of the same name, have been conducted for past 11 years.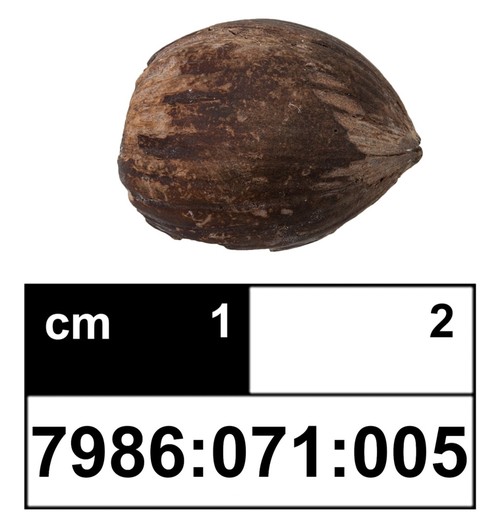 The discoveries were made in the multiple-stage underground Hittite tunnels, known as the "holy water."
According to Dr. Rainer Czichon, who is leading the excavation works, the 3,000-year-old nutshell proves that the Black Sea Region is the center of hazelnut production.