An ancient city believed to date back 2,700 years has been discovered in Turkey's western Çanakkale province after three years of work in the area, archaeologists announced Wednesday.
The ancient city of Limnai on the Gallipoli was discovered by a team of archaeologists from Turkey's Çanakkale Onsekiz Mart University (ÇOMÜ).
The existence of the ancient city was already known, although the exact location was not certain. Excavation works for the city first started in the Salt Lake plain in 2015 and continued in the Beşyol plain where the city was found.
Speaking about the city's history, the head of ÇOMÜ's Ancient History Department Assoc. Prof. Dr. Reyhan Körpe said: "Only pieces of bowls, crockery and tiles can be seen on the surface since the architectural remnants of the city are underground. However, these pieces give us information about the field the city covered, as well as when the city was established and when it was desolated. "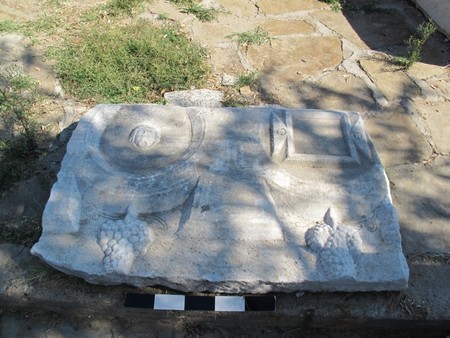 Dating back to 7th century B.C., Körpe said the ancient city was established by migrants that came to the region from Ionia, an ancient region on the central part of the western coast of Anatolia in present-day Turkey's Izmir and Aydın provinces.
The ancient city was one of the richest and busiest seaports of the Gallipoli region in its time and maintained its existence until the Roman era, he added.
Körpe also said that there are lots of other ancient settlements in the region that are yet to be discovered, and their works in the Gallipoli area will continue.
The Limnai Ancient city is the 5th of its kind to be unearthed in the Gallipoli region.