ISTANBUL
— Turkey's largest media establishments, have mutually signed a proclamation that condemns the acts of treason with the releasing of vital recordings.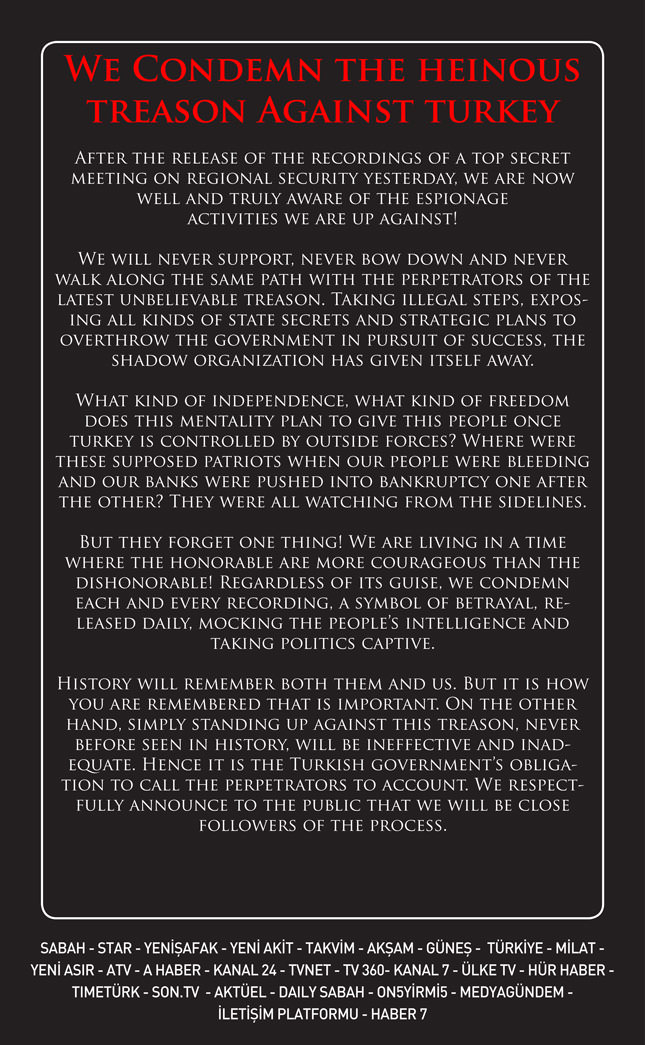 A meeting held at the Foreign Ministry's office, which was illegally recorded, was the latest betrayal. Media giants from Turkey are against this act of betrayal and have 'condemned the heinous treason against Turkey,' in a joint statement.
The mutual statement was signed by:
Sabah,
DAILY SABAH
, Star, Yeni Şafak, Yeni Akit, Takvim, Akşam, Güneş, Türkiye, Milat, Yeni Asır, Atv, A Haber, TGRT Haber, Kanal 24, TV Net, TV 360, Kanal 7, Ülke TV, TimeTürk, Son.TV, Aktüel, ON5YİRMİ5, Medya Gündem, İletişim Platformu and Haber 7.