Turkish security forces carried out simultaneous operations early Tuesday in 95 different luxurious residences around Istanbul, based on allegations of involvement in illegal export scheme.
Some 52 people have been detained under the scope of the investigation, while some 14 others are still being sought for, according to sources. The raids took place throughout various districts of Istanbul, from Bakırköy to Başakşehir. The detainees, among whom are also customs officials, businessmen, and exchange bureau employees, have been reportedly brought to the police headquarters after going through medical examination.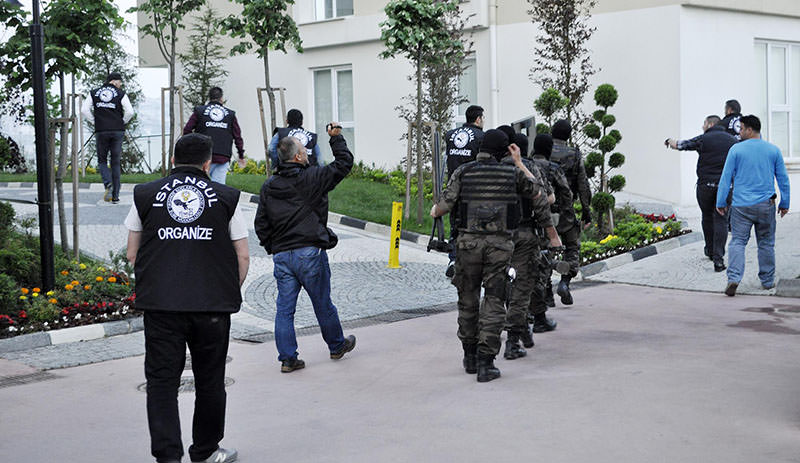 Suspects were supposedly importing textiles for export to third countries, but by using their connections at customs and using forged documents, they were selling the goods online in the domestic market, dodging import and export taxes.
In March, police detained 55 people in nationwide operations targeting a similar fake import and export scheme. It was revealed that the suspects in March's operations scammed the state out of TL 750 million ($290 million). It is not known whether Tuesday's operations were linked to the earlier operation that also involved textile imports.
Export fraud, known in Turkish as "hayali ihracat" or fictitious export, was common in the 1980s and apparently it has made a comeback with incentives for exports. The fraud involves inflation of costs for exports as well as claiming a refund of value-added tax reimbursed by the state, by fabricating documents showing the exports has taken place. A relatively new scheme involves importing goods for their export to a third country. Importing companies do not have to pay high fees for imports as the goods are not sold in Turkey, but scammers sell the imported goods in Turkey to dealers on the domestic market.