An investigation into the death of Jacqueline Anne Sutton, a former journalist for the BBC and Iraq representative of a media nongovernmental organization (NGO), in an apparent suicide at an Istanbul airport is underway while friends and colleagues say she was not someone who would commit suicide.
Sutton, 50, was found dead in a washroom at Atatürk Airport in Istanbul on Saturday night by three Russian passengers. Initial findings showed she hanged herself by her shoelaces and media reports said she was disappointed after failing to catch a connecting flight from London to the northern Iraqi city of Irbil. After asking the ticket office what to do and telling them she had no money to buy a new ticket, Sutton cried and headed to the washroom where her body was found. Yet, a Turkish news agency reported police found 2,300 euros in her possession, along with a Torah and a Quran.
The Institute for War and Peace Reporting (IWPR), a media NGO where Sutton was recently appointed as Iraq director, released a statement saying the circumstances of her death were unclear and they were trying to establish the facts while Turkish officials did not comment on the incident. Turkish prosecutors were reportedly checking security camera footage showing Sutton at the airport.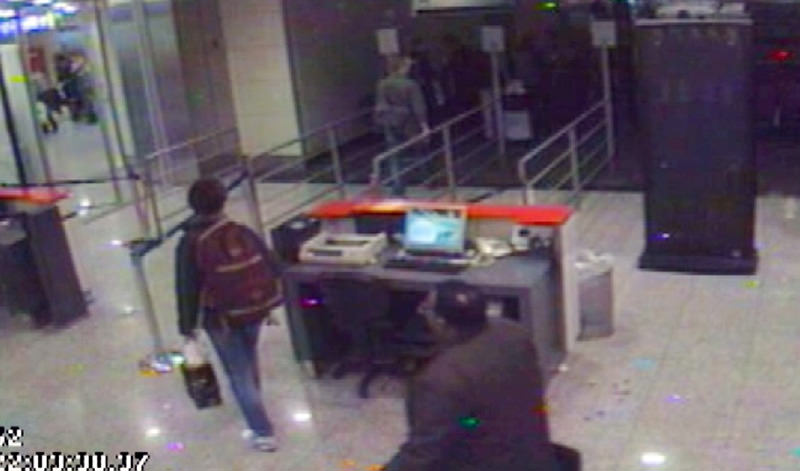 Sutton was acting country director for IWPR and the successor of Ammar al-Shahbander, the IWPR Iraq chief who was killed in a car bombing in May. IWPR said Sutton last visited al-Shahbander's family in London for a memorial service last week.
Her alleged suicide, at a time she was newly appointed to a senior role at the NGO and was pursuing a Ph.D. at the Australian National University in Canberra, came as a shock to her friends who expressed disbelief that she would kill herself. Sara Pantuliano, director of London-based Humanitarian Policy Group think tank, said in a tweet Sutton was "a force of nature" and called on British authorities to investigate her death. "We will fight for the truth to come out as you would have done," she wrote.
British dailies reported that Amanda Whitely, a friend of Sutton, posted a blog on her website, in which she quoted Sutton previously as telling her in an e-mail in June that she feared she would be targeted by the ISIS terrorist group.
Sutton reportedly wrote to Whitely while she was in Erbil, "I'm in a hotel at the moment – a low key one with hardly any guests. The accommodation that had been prepared was basically one room and a bathroom above the office with only one door in and out, and that off the street."
"'So if someone came in uninvited I was trapped and, as my Kurdish friends said, 'It just needs one whacko to hear in the Friday prayers that killing foreigners is jihad,' and they'll come knocking at your door in a heartbeat."
Jacqueline Sutton had started her career in the media and worked for several NGOs. She had worked at the BBC for two years between 1998 and 2000 before taking up various posts at the United Nations as a consultant and an adviser. Since 2008, she had worked in various jobs in Iraq as a media adviser at the United Nations Development Programme and headed a non-profit organization.
IWPR said she was heading to Iraq "full of plans for innovative new work including projects to counter violent extremism."
Australian media quoted a colleague of Sutton's from the Australian National University who said she was not convinced that she committed suicide. Susan Hutchinson told ABC that she had last spoken to her a week ago and she was not in the mental state to commit suicide.