French citizen Mehdiband Said, who left France and joined the ranks of the terrorist organziation, ISIS was apprehended by Turkish police on Wednesday in the western province of Izmir as he was getting ready for a plastic surgery operation after a hair transplant.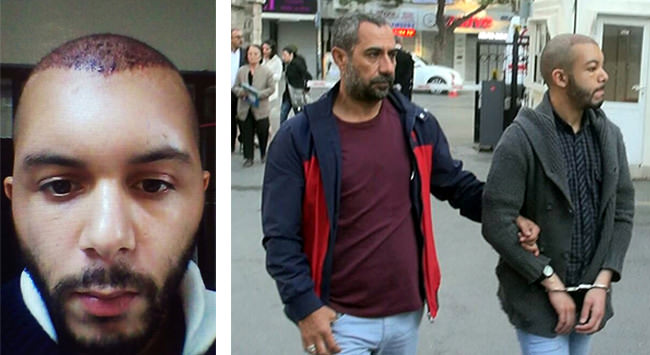 The police had previously detected that Said, who fought alongside ISIS in Syria and was listed by France in the ranks of the terrorist organzation, arrived in Izmir and was put under close surveillance. He first underwent a hair transplant in the district of Karşıyaka to reportedly change his identity, and then considered plastic surgery to "look better".
Believed to have been preparing to carry out a bomb attack in the city, police units caught Said in an operation conducted early Wednesday.
An investigation was launched to capture Said's connections in the city.