Istanbul security forces on Sunday have caught two minors, a 17 and 16 year-old, while carrying seven hand-made bombs as well as five liters of gasoline on a street in the city's Fatih district.
Istanbul police have launched operations in the city's various districts upon receiving intelligence that the PKK's youth branch YDG-H would detonate bombs in various places. The police stopped suspicious persons on some of the streets, two of who were minors with the initials D.A. and A.Y, and found that the children were carrying with them seven cluster bombs in a bag as well as five liters of gasoline.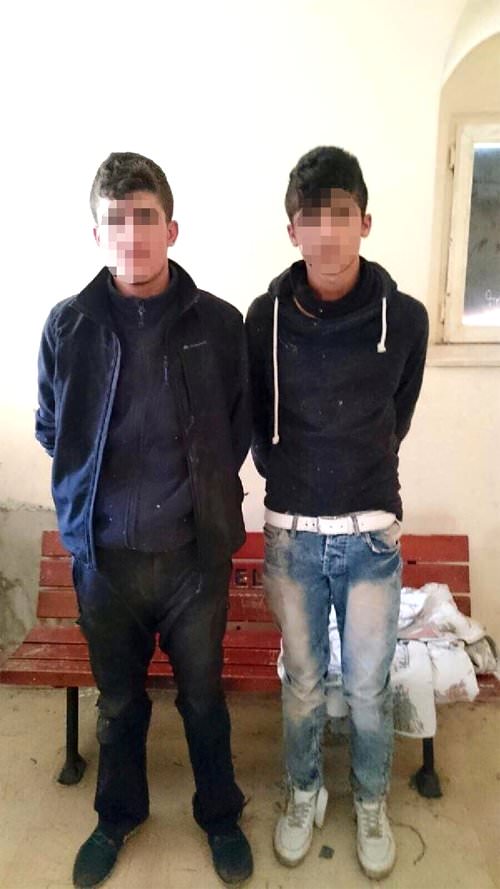 The suspect D.A. was found to have a criminal record for "participating in unauthorized protests" and "buying stolen goods." The children were then sent to police station juvenile in Üsküdar district.
The PKK has recruited around 2,000 children during the last two years, according to Turkish security sources. Between 2013 and 2015, at least 410 children fled from the PKK and surrendered to Turkish security forces, according to the records.
Testimony given to police intelligence by the children showed that the PKK bribed these minors to make them attack Turkish forces.
International organizations have previously called on the PKK to end mobilizing children for terrorist activity.
The United Nations Children's Fund, or UNICEF, voiced its "profound concern" in 2010 that the PKK recruited child soldiers.