Turkish authorities arrested three suspected suicide bombers from the Daesh terrorist group on June 17, alleging that they had planned to attack a banned LGBT march scheduled for June 19 in the city's central Taksim Square.
One Turkish national and two from Russia's volatile Republic of Dagestan were detained after a simultaneous operation in Istanbul's Başakşehir and Pendik districts, on Istanbul's European and Asian sides, respectively.
A suicide vest, camouflage clothing, military blades, laser range finders and a large number of print and digital documents were seized during the raids. All three suspects were arrested by a local court.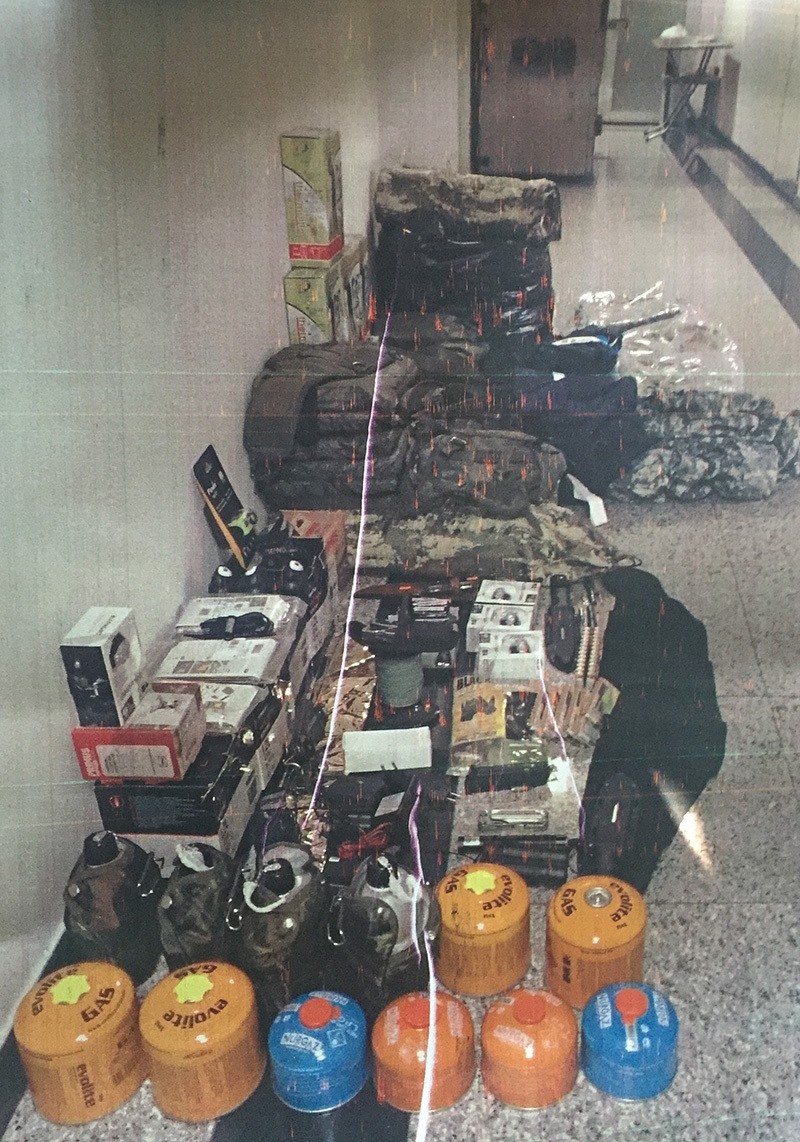 Daesh has increasingly targeted North Atlantic Treaty Organization (NATO) member Turkey, as it borders Iraq and Syria where the group has seized large swathes of territory. The group has been blamed for two suicide bombings in Istanbul this year and has carried out targeted killings in the southern cities of Gaziantep and Şanlıurfa, both hubs for Syrian activists trying to document the war.
Meanwhile, Yeni Şafak Daily reported that the authorities are planning to establish a special policing unit to deal with the increasing threat of suicide bombers.
The PKK terror organization also renewed its armed campaign against the Turkish state since July 2015. Facing defeat in both urban and rural clashes, the PKK has increasingly been using car and suicide bombings against security and civilian targets.
Istanbul Governorate announced on Friday that in the wake of the shooting at a gay club in the U.S. that claimed the lives of 49 people, it will not allow the annually planned Gay Pride parade that was to start in Istanbul's busy Taksim Square to take place.The governorate suggested other authorized areas for the rallies.
The main LGBT Pride March was scheduled for this Sunday, but has also been banned. Some activists say they will still go ahead with the event despite threats from several groups.
The governorate's ban on the parade came just three days after the Alperen Hearths, an ultranationalist youth organization linked to the nationalist Great Union Party (BBP), vowed that they would prevent the march.
The LGBT Pride March, organized by nongovernmental organizations, was scheduled to be held this weekend in the famous Taksim Square, one that often remains off-limits to rallies. The march has been held relatively peacefully for 13 consecutive years until last year, when it was subjected to a heavy police intervention with tear gas and rubber bullets.
Unlike many other predominately Muslim countries, homosexuality is not a crime in Turkey, but hostility toward gay people remains widespread.
Taksim Square is among the few places in Istanbul where authorities frequently ban rallies. The governorate also did not allow labor unions to mark Labor Day in May at the square, which lies in a busy district popular with tourists and locals and close to main arterial roads. The square is also next to Gezi Park, where demonstrations broke out in 2013, and has seen violent clashes between police and protestors many times.