A secret note sent to Fethullah Gülen's detained nephew Mehmet Mezher Gülen expressing concerns over what will happen in the aftermath of the failed coup was found on Wednesday.
The balled up note had the cell number C-103 where Mezher Gülen was being held. The note was found by correction officers in a ventilation shaft of the high security F-type Izmir prison.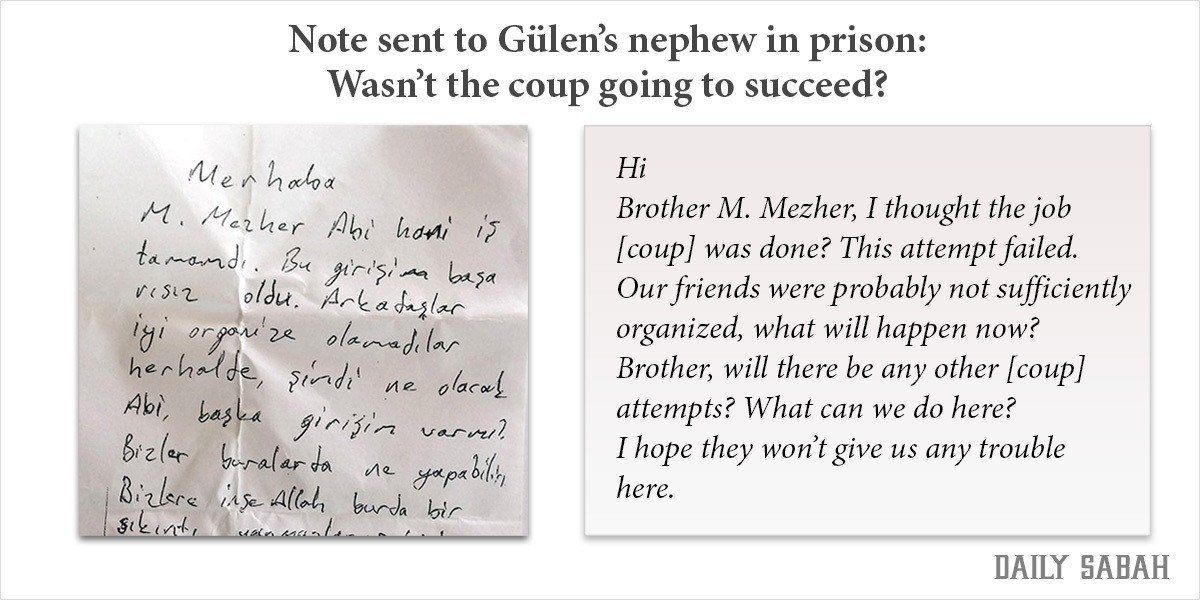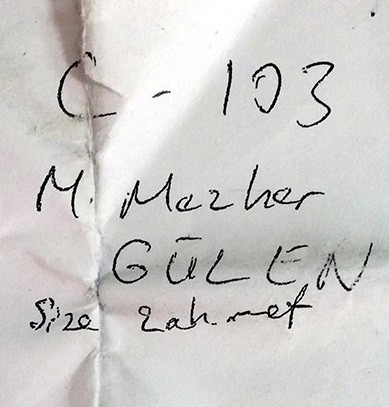 The unidentified author of the note expressed his disappointment in the coup with these words:
"Hi,
Brother M. Mezher, I thought the job [coup] was done? This attempt failed. Our friends were probably not sufficiently organized, what will happen now?
Brother, will there be any other [coup] attempts? What can we do here?
I hope they won't give us any trouble here."
Mehmet Mezher Gülen, allegedly in charge of all Gülenist private and preparatory schools across Turkey, was arrested last Thursday.