Kemal Batmaz, a senior Gülenist Terror Group (FETÖ) member accused of running the coup attempt on July 15 from Akıncı Air Base, gave contradictory statements to the prosecutors during interrogations on three separate dates. Batmaz, who along with fugitive Adil Öksüz, is believed to have run the coup attempt from the base, was arrested on July 16 and has been in custody since. Questioned on July 21, Oct. 18 and Oct. 25, Batmaz, a former senior manager at the FETÖ-linked Kaynak Holding, frequently contradicts himself and makes claims easily debunked. Öksüz, who was detained on July 16, but was released soon afterwards by judges believed to be linked to FETÖ, is on the run.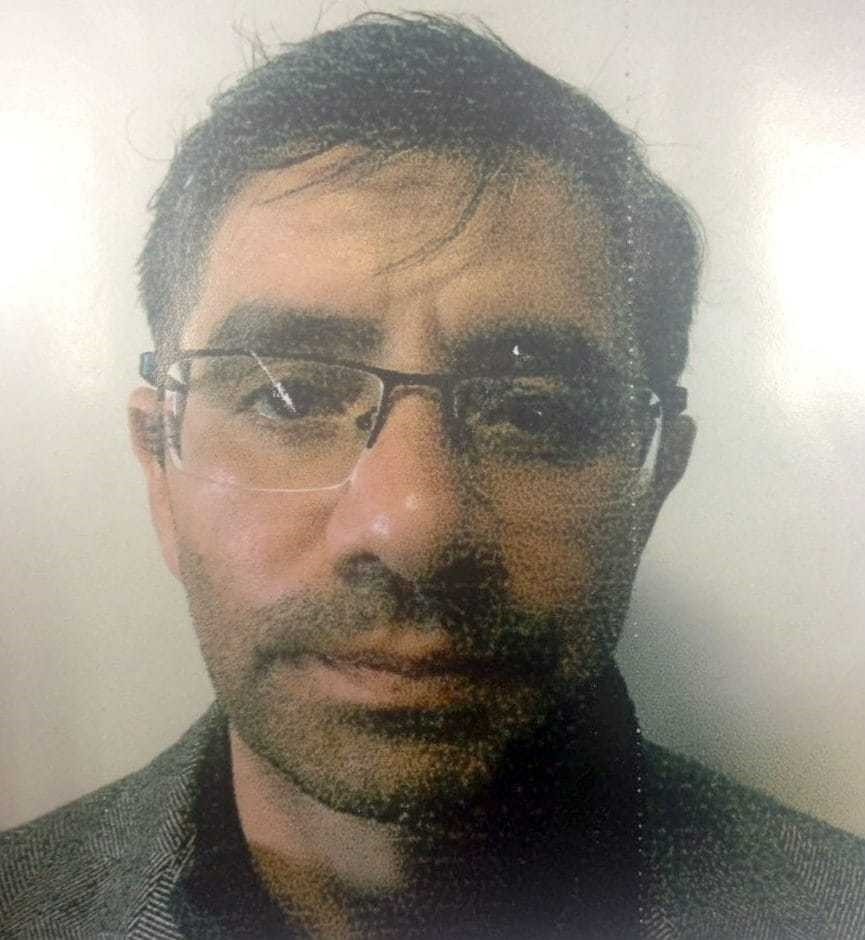 Batmaz and Öksüz are said to have traveled to the U.S. on July 11 and returned on July 13. They are believed to have received the latest orders on the eve of the July 15 coup attempt, which authorities believe they led from Akıncı Air Base. Öksüz, a theology academic at Sakarya University, when arrested, argued that he was near the base for a property transaction. Akıncı Air Base was the main control center for the plotter, with many of the attacks in and around Ankara on the coup night conducted from there.
Batmaz, in his first cross-examination, described himself as a realtor and said he lived in Beykoz, Istanbul. He denied being part of the FETÖ coup attempt, claiming that he was in the vicinity of the Akıncı base early in the morning because he was looking for a property to buy for an associate, Harun Biniş, a former Information and Communication Technologies Authority (BTK) employee accused of providing communication among coup plotters. Biniş is also said to be the person who was in charge of ensuring FETÖ leader Fetullah Gülen to talk to Chief of General Staff Gen. Hulusi Akar on July 15 if the top general had accepted pressure to join the plotters. Batmaz told the prosecutor that he met Biniş and was in the Kazan neighborhood, near the base, when he was detained by the gendarmerie. He also denied any links to FETÖ.
In the second cross-examination on Oct. 18, Batmaz continued to deny any links to FETÖ, claiming that if he had not been arrested, he would have taken out his two children studying at FETÖ schools. He said his brother, a history professor, was under arrest for FETÖ links. "I resigned from Kaynak Holding in early 2015 and started my real estate business," he told the prosecutor. "I left Istanbul around 9 p.m. on July 15 for Ankara with a man named Ahmet and arrived in Ankara on 9 a.m. on the morning of July 16. I was arrested on the road to Kazan in the afternoon of July 16. I was with Harun Biniş when arrested." In his second statement, he said he met with Biniş on July 16, contradicting his first statement where he said he met the communications expert on the night of the coup attempt.
Batmaz said he knew Biniş since 2007 when they both worked at the FETÖ-linked Kaynak Holding and added that Biniş knew he worked as a realtor and that was why he contacted him for a property investment. When asked who the Ahmet he traveled with was, Batmaz said he had no idea and had just shared the ride with him. "I met with Biniş in Çayyolu and then we took a taxi to a property close to Kazan. There were no buildings in the vicinity. We were just supposed to look around. Soon after the taxi dropped us off, the gendarmerie arrested us." When asked why a taxi would drop them off and just leave in the middle of nowhere, Batmaz said he did not know.
He denied ever visiting Akıncı Air Base or knowing Öksüz.
When asked about traveling with Öksüz on July 11 and July 13, to and from the U.S., Batmaz denied they traveled together and described the matter as a coincidence. He said he visited the U.S. to meet his former partner, another FETÖ suspect, Mehmet Sungur, but came back without meeting him. When shown photos from Istanbul Atatürk Airport footage clearly showing that they were walking side by side, Batmaz said, "We may have been next to each other to add miles on our cards. This is also a coincidence."
Authorities then showed him documents about Öksüz being in the U.S. between Dec. 31, 2015 and Jan. 4, 2016 while he was there between Jan. 1, 2016 and Jan. 5, 2016. "It is a coincidence. It wasn't planned. I can't remember why I went to the U.S."
The duo was also in the U.S. in the same four-day period in March 2016. "I went there with my wife for a holiday in Miami. This is the first time I heard Adil Öksüz was in the U.S. at the same time." Investigators found Batmaz and Öksüz traveled to the U.S. at the same time twice in 2003 and 2015, once each in 2004, 2006, 2011, 2012, 2013 and three times in 2009. The two were on the same planes when they flew to the U.S. on May 16, 2010 and returned on May 25, 2010. Batmaz said he frequently traveled to the U.S. on business and continued to deny he knew Öksüz.
When asked how many real estate deals he had done during his career as a realtor, Batmaz said none. The questioning prosecutor accused Batmaz of intentionally shutting down his cell phone to ensure he was not tracked, to which the accused said he closed his from time to time and that doing so was not a crime.
Authorities also found that he had traveled to the U.S. with a group of 11 on Oct. 3, returning a week later. He returned to the U.S. on Oct. 24, this time with a group of 20, spending nine days there. He again said he did not know why he went there and knew none of those he traveled with.
Batmaz said he quit FETÖ in 2015 but continued to associate with known FETÖ operatives like Sungur. The suspect argued that his association with Sungur was solely linked to their business partnership and that his visit to the U.S. days before the coup attempt was to resolve disagreements that arose from their failed partnership.
He said he knew Gülen from the media only and had never met him. "It [FETÖ] started as a sincere organization but in time became secular. I started to see it as a criminal organization in 2015 and now see it as a terrorist group. Gülen is the head of the terrorist group. I had no involvement in the planning of the coup attempt. I'm not a member of the group."
Asked about registering the same address as Öksüz's brother-in-law, Abdulhadi Yıldırım, as his place of residence during one of his stays in the U.S., Batmaz said, "I did not know he was Öksüz's brother-in-law. I knew him from Kaynak Holding. Travelers need to register an address in the U.S. when going there. That may be why we have the same address."
The third questioning was done with video footage showing he was present at Akıncı Air Base on the night of the coup attempt. Batmaz denied ever being there, claiming that the footage showing the contrary was doctored. When shown the footage, he said the man there was not him and that he did not want to comment further on the expert testimony identifying him as the person in the video. He was also shown footage of Biniş at the base on the night of the coup. "The man with the long hair looks like Biniş. I don't believe the other man there is myself. I demand my photo to be taken right now and compared with the footage again." The new photos were also confirmed by experts as belonging to the person seen in the Akıncı footage on the night of the coup attempt.