Border security personnel captured a woman who was trying to sneak into Turkey in a suitcase at the Sarp border gate in the Hopa district of northeastern Artvin province on Wednesday.
According to a written statement released by the Artvin Governorate, police units got suspicious upon seeing another Georgian woman pulling a rather heavy looking piece of luggage.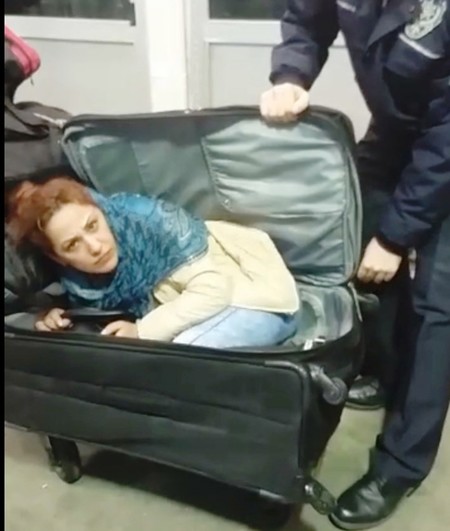 AA Photo
After a security check, police found a 22-year-old woman hidden inside the suitcase.
The woman was later identified as T.L., who was previously banned from entering Turkey.
T.L. was later referred to the Artvin Police Directorate for further investigation, before being handed over to the Sarp Customs Enforcement Directorate for Smuggling and Intelligence.
People hiding in oversized suitcases in an attempt to illegally enter Turkey are not an exception at the Turkish-Georgian border crossing.