Zafer Kılınç, the former public prosecutor who oversaw the infamous 2013 "military espionage" case launched by the Gülenist Terror Group (FETÖ) in Turkey's Izmir province, has been arrested in Turkey's northwestern Edirne province while trying to escape to Greece with his wife and children.
Turkish gendarmerie patrolling the border in Edirne's Ipsala district caught a group attempting to illegally cross into Greece. Among those detained were Kılınç, his wife and his two sons.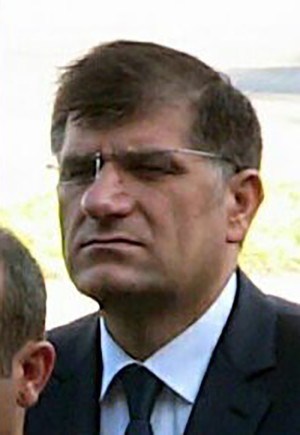 Kılınç was the prosecutor the case involving 357 suspects, including 49 active duty soldiers, who faced trial at the Izmir 5th High Criminal Court in 2013 on charges of "keeping confidential military information and documents."
All the defendants in the case were acquitted in February 2016 and the Supreme Board of Judges and Prosecutors (HSYK) suspended Kılınç.
The indictment of the case was found to have been fabricated by the police and military infiltrators working under the direction of U.S.-based Fethullah Gülen, leader of the Gülenist Terror Group (FETÖ).
The trial was among a series of sham trials launched by FETÖ, including the Ergenekon and Sledgehammer (Balyoz) trials, to infiltrate into the Turkish Armed Forces.
Turkish border authorities also found Kılınç's wife to be using the ByLock messaging app.
ByLock has been widely used for communicating Gülen's messages to subordinates and for pro-terrorism propaganda.
The investigation into Kılınç, his wife and two sons – who were taken into custody – is ongoing, Turkish authorities said.