Saudi officials on Wednesday allowed Turkish police to examine a well in the garden of the kingdom's consulate in Istanbul, after initially refusing to give permission to the investigators.
The police sought to search the well as part of the investigation into the murder of Saudi dissident journalist and Washington Post contributor Jamal Khashoggi, who disappeared on Oct. 2 after entering the Saudi consulate.
Meanwhile, Turkish police found security camera footage showing a car with a diplomatic license plate that belongs to the Saudi consulate in Istanbul making a "reconnaissance" visit to the Belgrade Forest. The police suspect Khashoggi's body or parts of it could be hidden there. According to the footage, what looks like a black BMW car came to the forest on Oct. 1 — one day before Khashoggi's killing.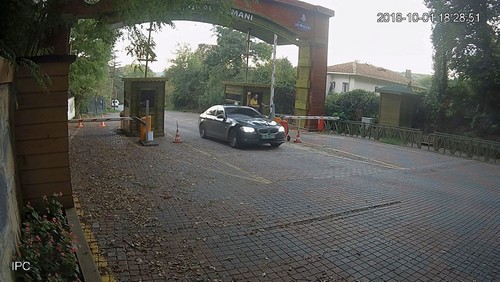 Authorities have previously carried out inspections at the consulate and consul general's residence in Istanbul as part of the investigation.
Saudi officials initially said they did not know what had happened to Khashoggi, but after weeks of denial confirmed he died in a "fistfight" in the building.
President Recep Tayyip Erdoğan on Tuesday said there was strong evidence that Khashoggi's murder was planned.