The 2nd High Criminal Court in Turkey's western Uşak province on Wednesday handed down 19 years and six months in prison to the former flagship columnist of Zaman, the now-defunct mouthpiece of the Gülenist Terror Group (FETÖ), the group behind the 2016 coup attempt.
The Second High Criminal Court in Uşak, a western Anatolian province, handed down the jail term on charges of founding and managing an armed terrorist group to Ali Ünal, who was arrested on Aug. 11, 2016 following the July 15, 2016 failed putsch.
Earlier in July, three other columnists for Zaman were also sentenced to prison terms between eight and 10 years.
Ünal, who has been under detention in Izmir F-type High Security Closed Prison, attended the trial in Uşak via video link.

Ünal denied the charges of being a founder or member of FETÖ.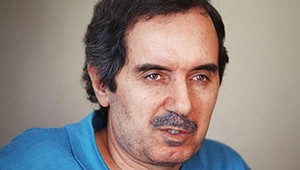 The terrorist group, which faced a barrage of trials after the coup attempt, is accused of running media outlets to vindicate its actions and orchestrating defamation campaigns against the group's critics.
The terrorist group once wielded considerable clout in the media. The group owned several TV and radio stations, published newspapers and magazines that disseminated the group's propaganda. Most were closed down as part of the crackdown on FETÖ and were handed to trustees as the legal process against FETÖ members got underway. The media was a key tool for the group's leader Fetullah Gülen to spread his messages to his followers.
Gülen is already implicated in a string of criminal cases, including those on the coup attempt carried out by his followers in the military, and sham trials against his critics.
Many executives of FETÖ-linked media, including Zaman's Editor-in-Chief Ekrem Dumanlı, remain fugitives. Dumanlı was last spotted in the U.S. where Gülen also resides.
The Zaman daily, considered FETÖ's flagship media organization, was shut down after trustees were appointed to the newspaper by a Turkish court, shortly before the coup attempt in 2016.
In February, an Istanbul court handed aggravated life sentences to six defendants, including journalists and writers Nazlı Ilıcak, Mehmet Altan and his brother Ahmet. They were also accused of serving the media arm of FETÖ.