As heavy downpour affected northern and western parts of Turkey on Friday, familiar scenes were witnessed in Istanbul as many central parts were flooded, while 16 were injured as two metrobuses (articulated bus) crashed.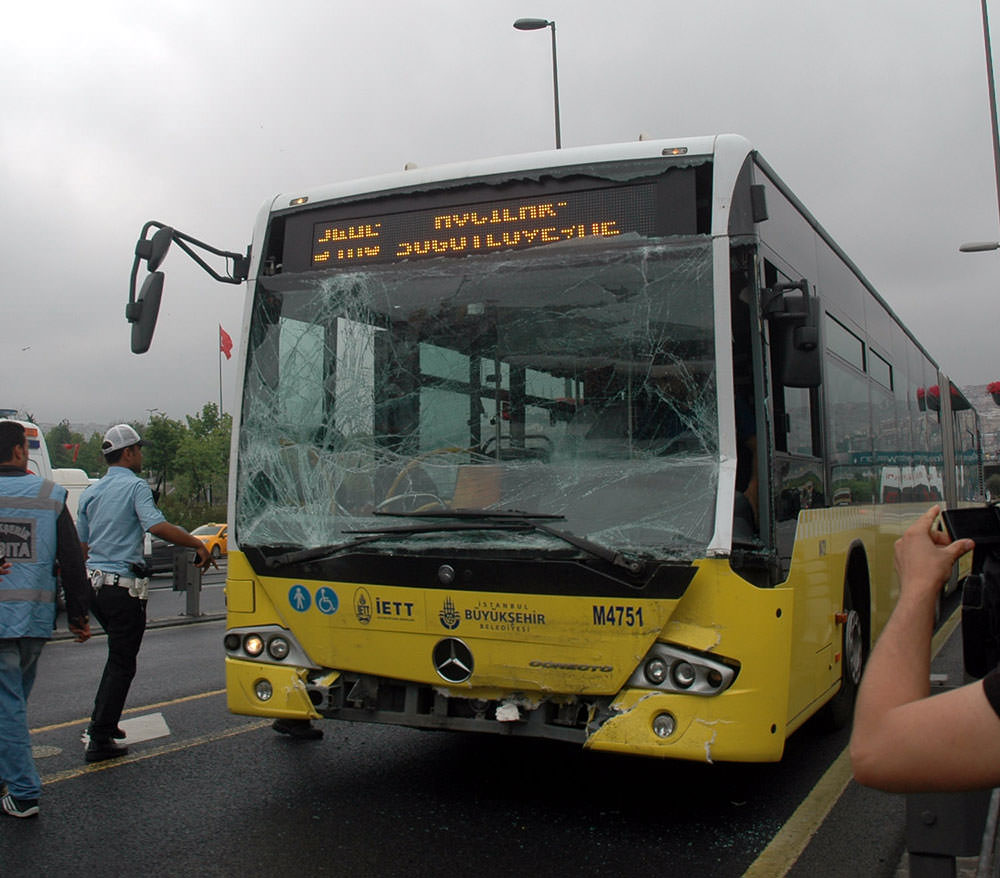 A metrobus collided with another metrobus at the Ayvansaray station, injuring 16 passengers, including three who are in critical condition.
Istanbul's public transport body IETT stated that the accident was caused by a passenger's physical intervention against a driver.
The vehicles were removed in 30 minutes, causing brief crowd in stations and vehicles.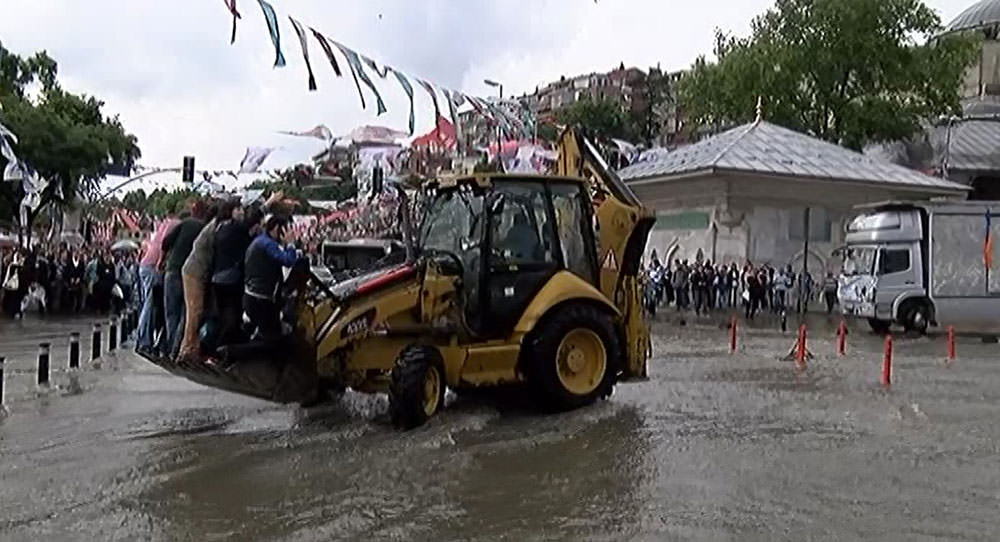 The sea met land again in the Asian district of Üsküdar, where Istanbulites had to use bulldozers to cross the streets. Similar scenes were also witnessed in the central Beşiktaş, Şişli, Sarıyer, Eminönü and Kadıköy districts.
Traffic was also affected by heavy rain during rush hour as traffic jams continued.