On mid-Tuesday a dry cargo ship collided into a waterfront mansion located on the Bosporus. Luckily no one was injured in the incident.
The ship named Majed and Randy, registered in Sierra Leone, collided into Ethem Pertev's water-front mansion in Istanbul's Kanlıca neighborhood. Material damage occurred to the mansion, however no injuries were reported.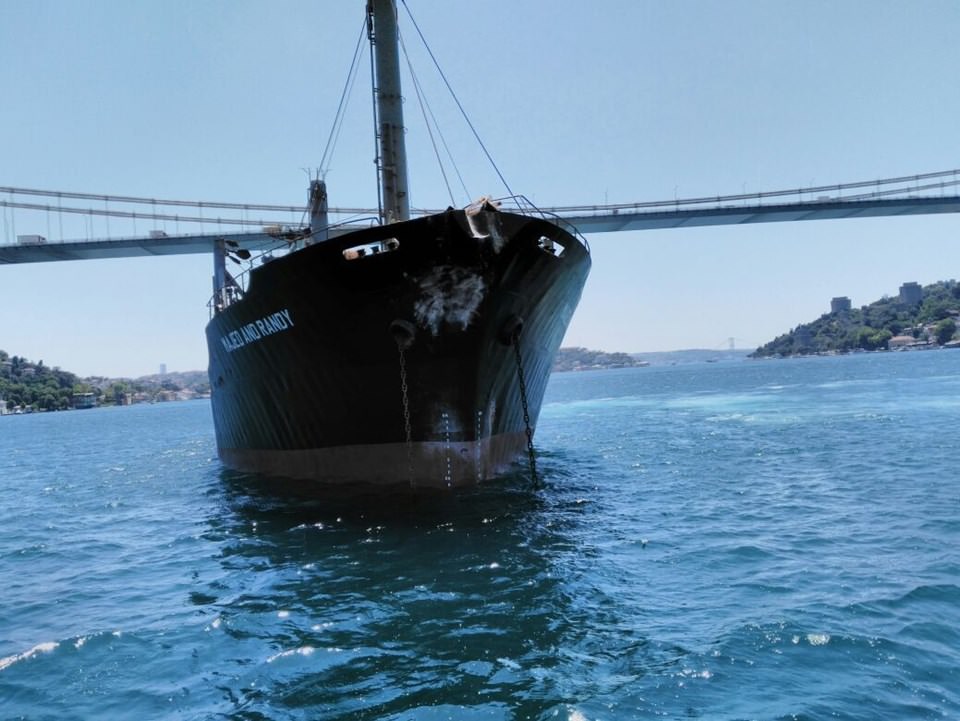 The cause of the collision was identified as rudder failure.
The ship anchored near the Fatih Sultan Mehmet Bridge and then was towed to Büyükdere.
The mansion, built in 1860, is considered one of the most beautiful examples of Istanbul's famous waterfront mansions.