Istanbul's public transport vehicles are often a reflection of the many historical changes that the city has undergone pver the years. A new book by Kültür A.Ş., the metropolitan municipality's cultural enterprise, compiled public transportation vehicles running around the city from 1820 to the present in a book. The new sequence of the "Istanbul'un Yüzleri" (Top 100 of Istanbul) series, "Istanbul'un 100 Ulaşım Aracı" (100 Transportation Vehicles of Istanbul) gathers photos of a wide range of vehicles from the city's first ferry on the Bosporus to the underground rail Marmaray, which launched in 2013.
Edited by researcher and author Akın Kurtoğlu and Mustafa Noyan, the book covers different public transportation vehicles including ferries, trains, buses, trams, dolmuşes (share taxis), water buses, metros, funicular railways and minibuses set in chronological order.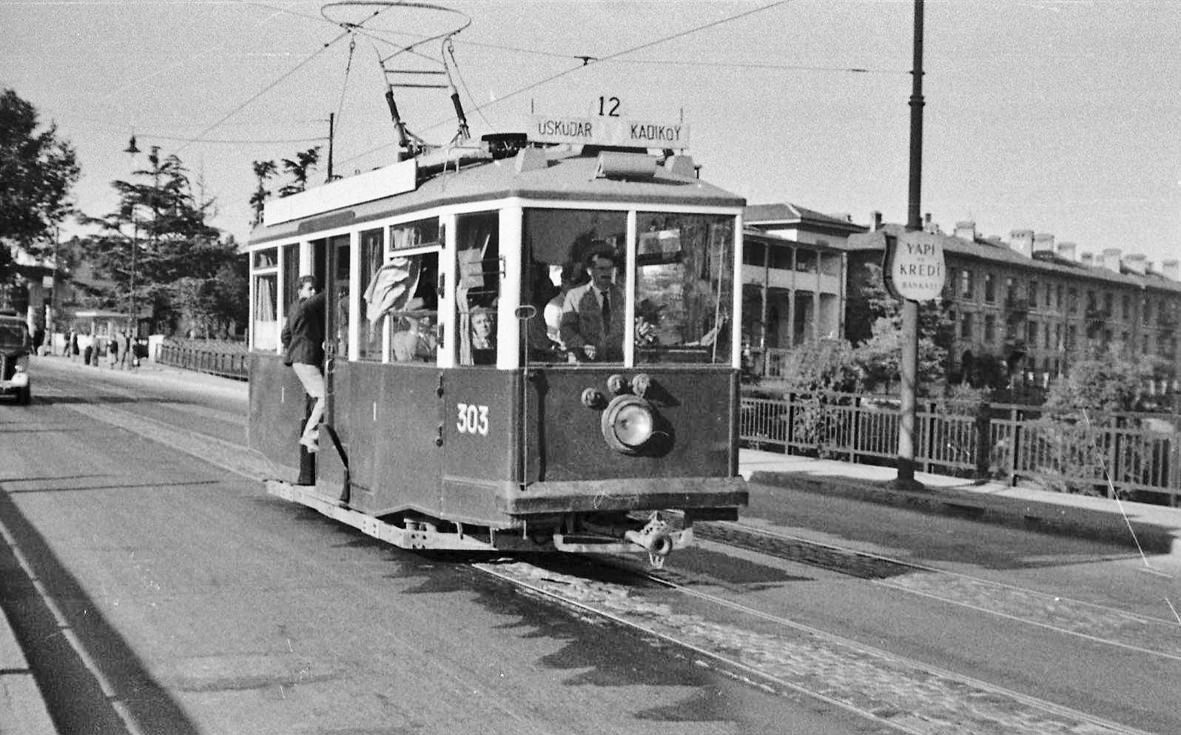 Nostalgic public transportation vehicles categorized in different periods are featured with details in the book. Among them, there are Istanbul's first and only trolleybus named "Tosun," some of the world's first ferryboats called "Suhulet," "Sahilbent" and "Karamürsel," the first four buses of the Istanbul Electric Tram and Tunnel Company (İETT) and the first telpher, which is not very well known to the public as it launched for only three seasons in 1958 in Maçka. Old photos of suburban trains, ferries on the Golden Horn, Checker-style cabs and coaches show that the city's urban transportation has significantly changed over years. "Tosun," the first domestic trolleybus, a kind of electric bus drawing its electricity from overhead wires, began service in 1968. Italian-made trolleys were already on the Istanbul streets, running from Topkapı to Eminönü and the launch of "Tosun" was an attempt to reduce the dependence on foreign-made vehicles. Domestic trolleybuses stopped operating in 1984 as they created traffic jams when the electricity was cut.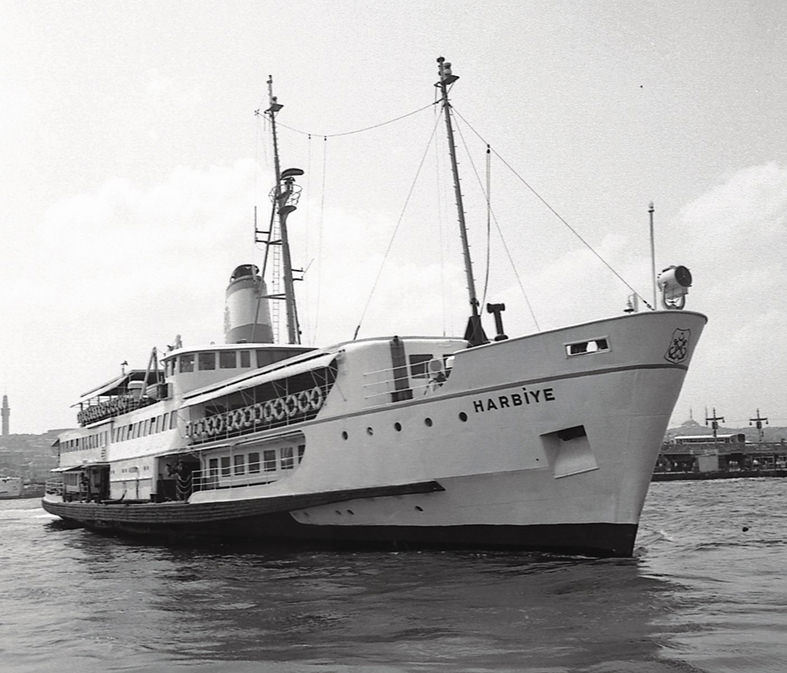 The first paddle streamer brought to Istanbul was called "Swift" yet local people gave it another name referring to the steam that was released out the ship's funnels. They sometimes called it "Buğ Gemisi" (vapor ship) and sometimes "Buğu" (vapor). When it comes to dolmuşes, they launched 20 years after the arrival of the first automobiles in the city. In 1927, the number of taxi drivers reached almost 1,000, yet taxi fees were much more expensive than other public transportation vehicles. This is why some clever entrepreneurs found out alternative means. Cabs suffered during the 1929 Great Depression and their numbers were reduced. In 1931, the first dolmuş line with 60 vehicles kicked off from Karaköy to Beyoğlu and Eminönü to Taksim . They used to have an eight-person capacity and each passenger paid 10 kuruş. The book additionally introduces buses designed for right-hand drive and historic helicopters as well as articles shedding light onto the journey of many public transportation means with illustrations.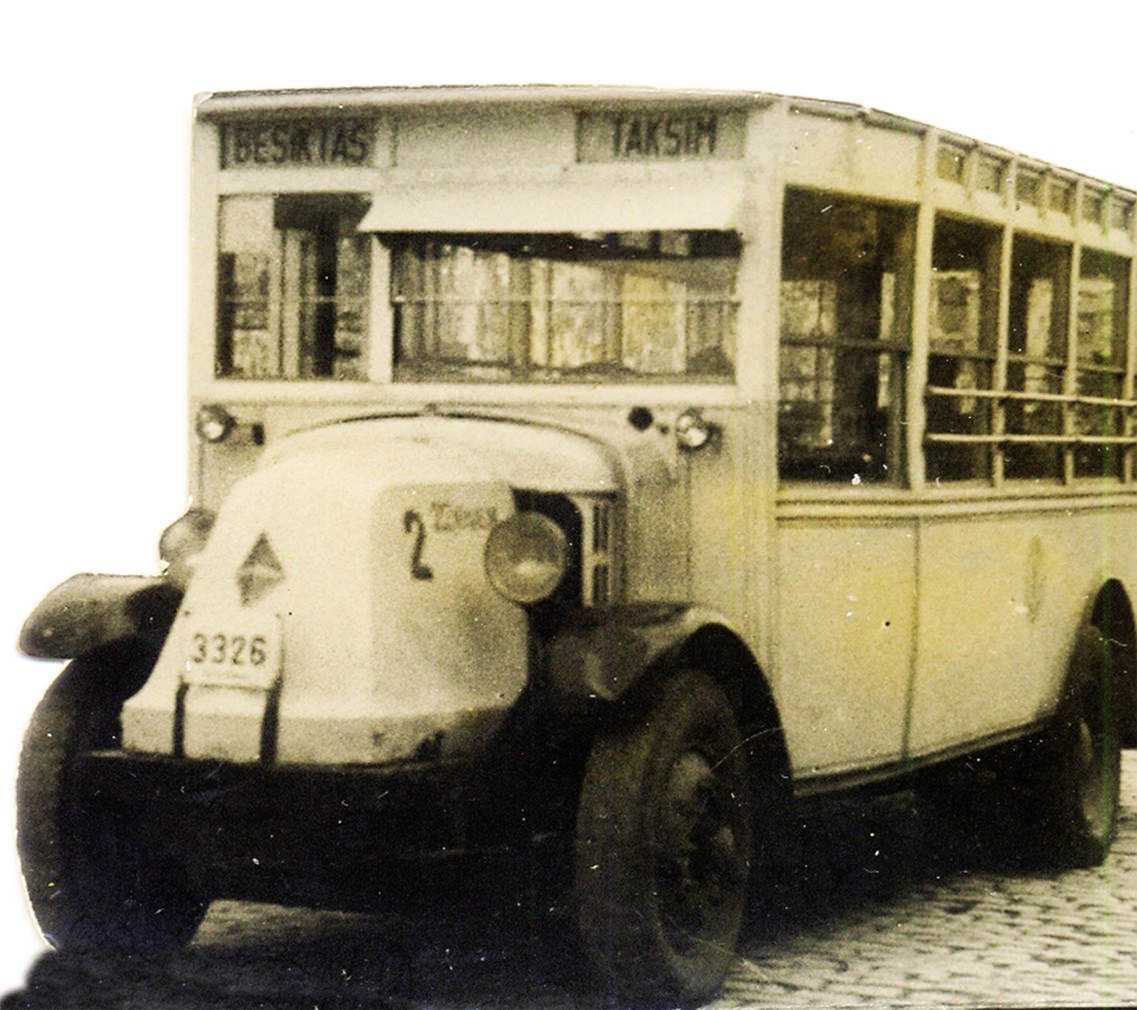 Today, Istanbul's nostalgic trams operate on the two sides of the city. The first line runs on the Taksim-Tunnel line, while the second one goes from Kadıköy to Moda on the Asian side. Last year, a remake of Tosun was produced within three months to run on the Edirnekapı-Taksim route twice a day, except weekends. Another nostalgic bus used in Istanbul during World War II, Scania Vabis, has been also re-manufactured and will begin service on Qurban Bayramı (Feast of Sacrifice), also known as Eid-al-Adha. Passengers can enjoy 1940s music while traveling.