Tourists and locals have left various cardboard notes expressing solidarity with the victims and hung Turkish flags at the scene of Saturday's explosion in Istanbul's central Istiklal Street, which killed four people and injured dozens.
The writings on the notes read, "We are here, not afraid," "We will not get used to terror," "We are not going anywhere", and "We will not surrender to terrorism."
Meanwhile, carnations and candles were also laid at the scene of the bombing to pay respect for the victims.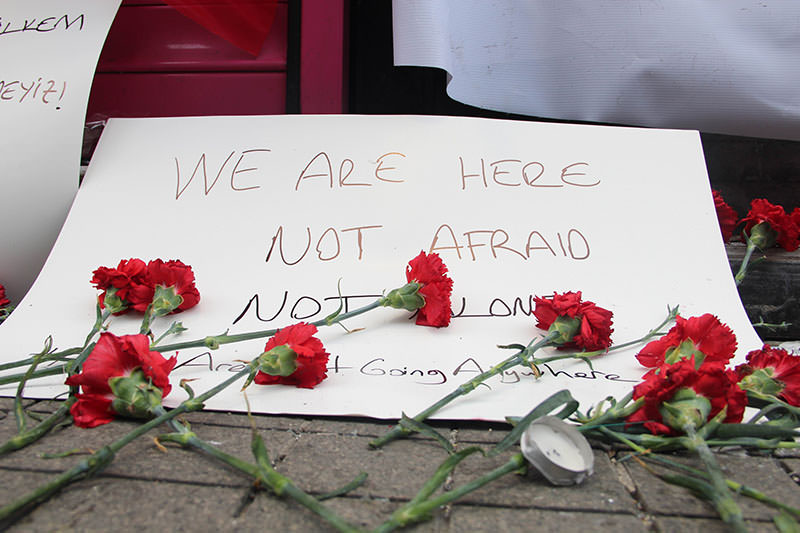 Saturday's suicide bombing on Istanbul's main shopping street, popular with locals and tourists, left Turkey reeling from the second such attack within a week.
The Turkish Health Ministry said Sunday in a statement that twelve of the people injured in the attack were being treated at hospitals. The statement added that four of the wounded were in intensive care as of 12:50 p.m. local time (1050 GMT).
The three of the victims killed in the explosion were Israeli citizens. The dead Israelis were a 40-year-old from Tel Aviv, a 70-year old and 60-year-old from Dimona, Israeli media reported. The bodies of the three victims were sent to Israel via plane on Sunday.
Five Israeli citizens injured by the blast also flew on the same plane.

Israeli Prime Minister Benjamin Netanyahu said late Saturday it was "still unclear whether the attack targeted Israelis."
He also condemned the bombing at a Sunday press briefing. "The key to the moral fight against terrorism is to make it clear that terrorism, the murder of innocents, has no justification anywhere -- not in Istanbul or the Ivory Coast or Jerusalem," he said.
The German embassy and school in Istanbul were to remain closed on Monday, according to a letter from the school administration. The school is located near Istiklal street where the bombing took place.

German diplomatic missions and schools were closed last week in Istanbul and Ankara following what was described as a "concrete" terrorism threat, apparently from the Daesh terrorist group.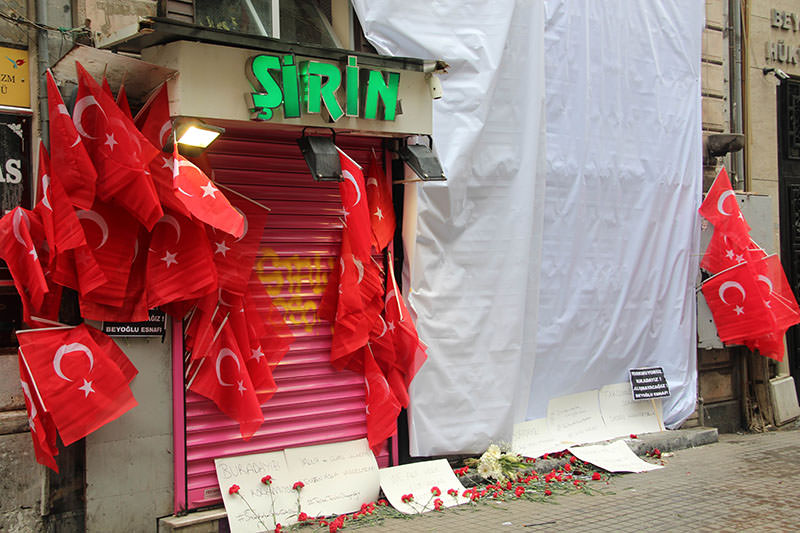 No group has so far claimed responsibility for Saturday's attack.

The Kurdistan Freedom Falcons (TAK), a splinter group of the PKK, had said it was behind a massive car bombing in Ankara on March 13 that killed 37 people, as well as a similar attack last month in the capital that left 30 dead.