Black smoke was seen billowing out of a business center in Istanbul's Merter district on Friday afternoon as a fire broke out in the 10-storey building due to an unidentified reason.
The huge fire engulfed the building quicklywhich prompted swift evacuations.
Firefighters later brought the flame under control.
No people were trapped in the center at the time of the fire and there were no casualties, it was later reported.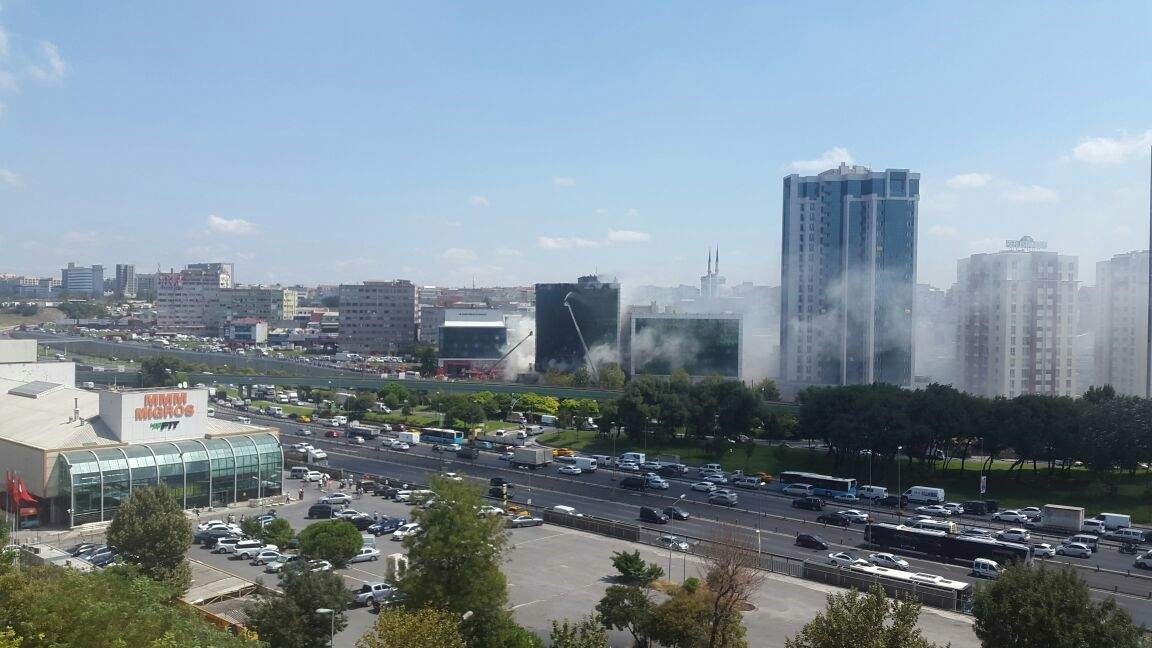 The building was located on the side of the busy E-5 motorway, causing momentary panic among drivers as smoke filled Istanbul's skies.