It is now legal for street musicians to perform on board Istanbul's Bosporus line ferries carrying passengers between the city's Anatolian and European side.
After the new regulation by Istanbul Metropolitan Municipality City Lines that allows the street performers to play on board, the first mini-concert was performed on the ferry travelling from Istanbul's district of Kadıköy to Eminönü on Thursday at 10.40.
The regulation was added to the Municipality's agenda after a public survey about whether it should be legal or illegal for street musicians to perform on board resulted in 80 percent votes in favor.
To receive the permission document to legally perform, street musicians must supply their identity cards, two photos and residence documents to the general directorate of the City Lines.
So far, 25 bands, made up of 63 members, have applied for the permission document.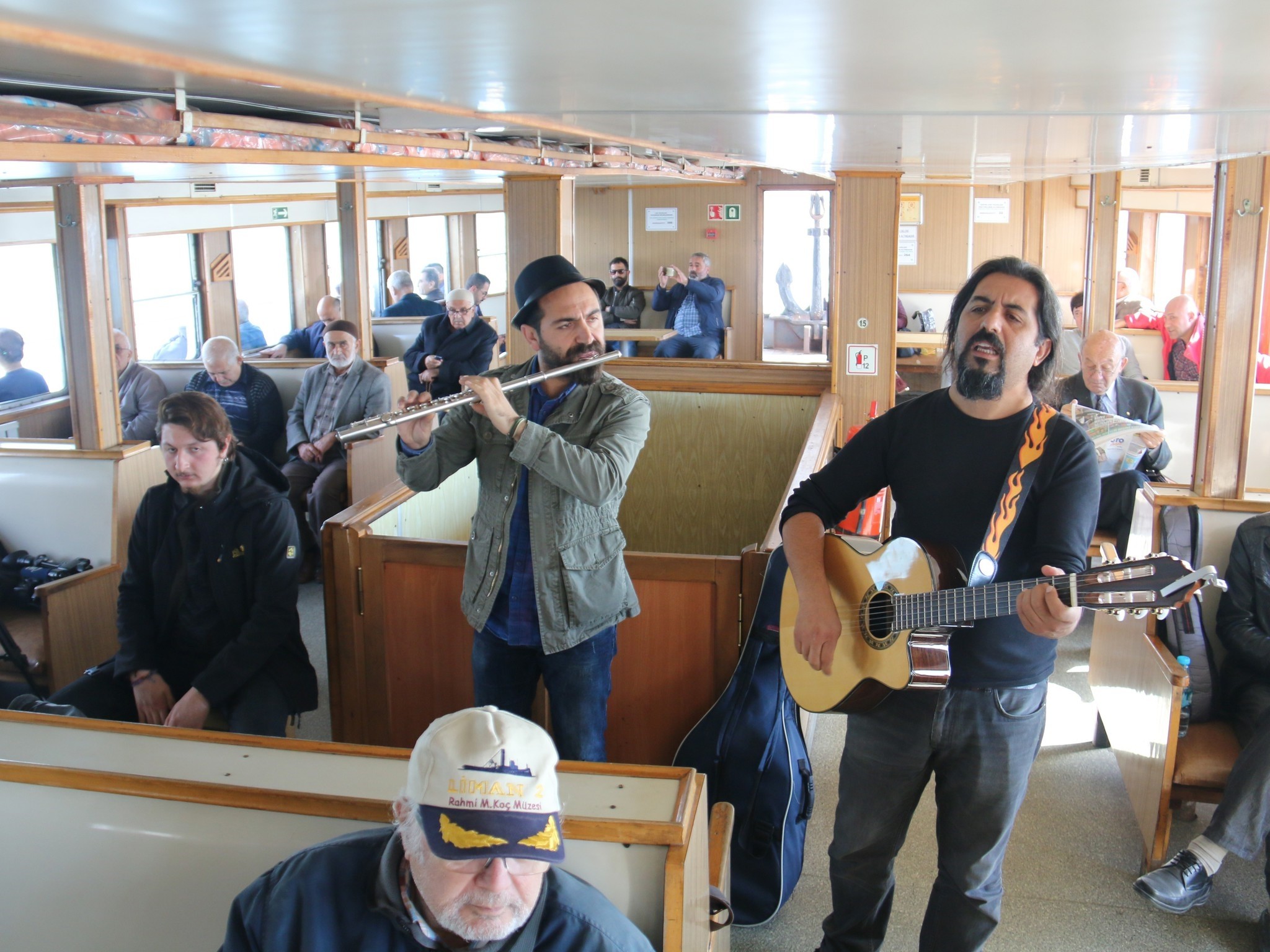 Ali Navruz, a guitarist street musician for the past 15 years, said that "after a short time when we started to play music, people tried to prevent us. Citizens made a survey which resulted in 80 percent of the votes being positive. We wouldn't perform if the objections came from passengers, aswell as security guards."
Doğan Alpay, who has been a street performer for six years, said "We would feel uneasy whenever we entered on board [the ferries]. We would have trouble with the security because of my percussion instrument. I would play it slowly so as not to disturb people, but now I feel confident while playing it.
"Music turns the crossing into something joyful. It's so good that we're legal now. It gives a good feeling for both us and other musician friends," said Fuat Karakule, another street musician.
Speaking about the regulation after seeing the musicians' performance on board the ferry, Yusuf İvedi, from Turkey's southern city of Adana, said "It is great to see the concert. So good to see such a concert after coming from Adana."