Marmara University's Faculty of Divinity will hold an international symposium on the July 15 failed coup attempt perpetrated by a Gülenist faction embedded in the ranks of the Turkish military.
The symposium titled "Failed Coup and the Future of Civil Society in Turkey" will take place in Istanbul on October 27 and 28 and will be joined by the representatives of over 60 Muslim non-governmental organizations.
In the symposium, an exhibition featuring pictures from the night and short-length films regarding the botched coup will also be screened.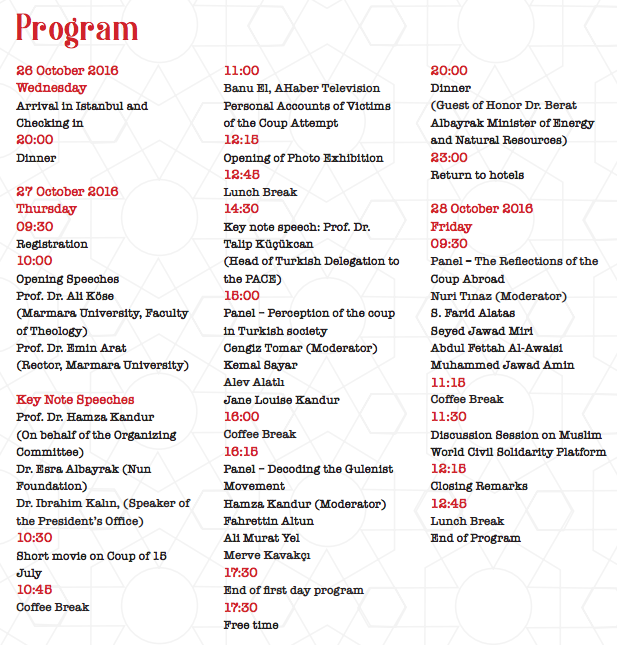 Military troops loyal to the government, along with police units and millions of Turkish citizens, succeeded as of July 16 morning in quelling a coup attempt, launched by a small military junta linked to the Gülenist terror cult (FETÖ), starting from mid-afternoon a day before.
As a result of the attempted coup, 241 people were killed, including 41 police officers and 47 civilians, while 2194 others were injured. Some 104 pro-coup figures were also killed.
The Gülenist terror cult (FETÖ) is run by Pennsylvania-based fugitive preacher Fetullah Gülen. Living in a 400-acre compound in the foothills of Pocono mountains since 1999, has for over 40 years infiltrated into key institions of Turkish state via his militants and tried to overthrow democratically elected governments of President Recep Tayyip Erdoğan in December 17-25 judicial coup attempt and the July 15 coup bid.