Istanbul Metropolitan Municipality (IBB) will construct three artificial islands bearing the theme of water sports in Marmara Sea, near the coast of Pendik district.
The islands, which will be constructed between Pendik Marina and shipyards, will cover an area of 603,500 square meters and will include space for water sports activities, beaches, sailing, boat trips, recreational site, food courts, parks and cycling routes.
The total stretch of coastline of the inter-connected islands, which will also be connected to the mainland with a suspension bridge, will be over 7.4 kilometers.
Pendik Mayor Dr. Kenan Şahin, said that the islands are among the vision projects of Istanbul Metropolitan Municipality to bring to the district.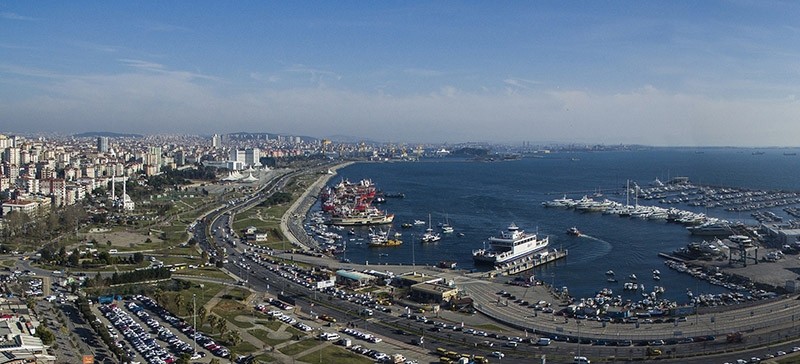 One of the easternmost districts of Istanbul on the Asian side, Pendik is among one of the rapidly developing areas in Istanbul, having been transformed from a quiet coastal town into a sprawling residential, commercial and industrial area over the last decade. The growth has mainly been due to Sabiha Gökçen Airport inside the district's borders, which entered into service in 2001.
The Kadıköy – Kartal metro line was recently extended to Pendik in the end of 2016, and it will be further extended to reach Sabiha Gökçen Airport by the end of 2017. The Üsküdar – Çekmeköy metro line, currently under construction, is also planned to be extended to the Kurtköy area and to Sabiha Gökçen Airport by 2020.
When completed, several stops of the Marmaray project will also be located inside Pendik.