Four people were injured after a private jet crashed late Thursday as it was landing at Istanbul's Atatürk Airport.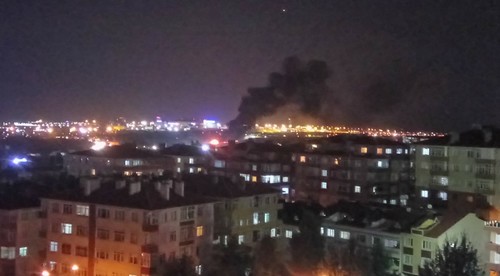 Upon the incident, all air traffic in the airport has been halted.
MORE — Private jet burst into flames after veering off the runway upon landing at Istanbul's Atatürk airporthttps://t.co/hHhsKuEweO pic.twitter.com/W120UANX25

— DAILY SABAH (@DailySabah) September 21, 2017
The plane with register code TC-KON veered off the runway as it was emergency landing, and fire squads are in the area to fight the blaze.
Later on, the Ministry of Transport, Maritime and Communications confirmed that 4 people on board have been rescued and are under treatment.