A Turkish fisherman says he was shocked to receive a fine in the amount of 93,600 Turkish lira ($24,675) for failing to pay the toll on his daily commute across the Fatih Sultan Mehmet Bridge that spans Istanbul's Bosporus.
Ayhan Hepgül crossed the second Bosporus bridge regularly in a light commercial vehicle to transport his catch to shops in the Beykoz district, unwittingly – he claims – accruing a TL 800 ($211) fine for every trip.
The toll to pass the bridge is TL 11.25 ($3) for a two-axle commercial vehicle.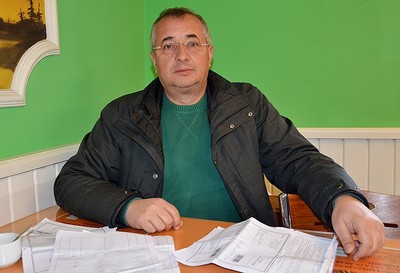 Appalled to receive the steep fine, Hepgül appealed the penalty, claiming he did not know he was violating the toll regulations and received notification of the fine much too late.
Hepgül, who says he learned of the fine 14 months after he began accruing a debt, told Anadolu Agency: "Every day, 1,500 others like me are passing the bridge, and we are not aware of this."
He added that if he had been informed, he would have opted for a different bridge.
To make a bad day worse, fines are required to be paid within 20 days.
Hepgül may not have known of the toll, but for most Istanbulites, tolls are a part of regular transport across the busy city. While the new Eurasia Tunnel collects tolls via automated systems only, the Fatih Sultan Mehmet Bridge still uses the Free Toll Collection System, which allows travelers to pay in cash.
From bridges, tunnels and tollways, Turkey brings in about $375 million in toll funds annually.