A fire broke out in the Aydos Forest of Istanbul's Kartal district early Tuesday morning, but was brought under control within a few hours.
According to Istanbul Regional Directorate of Forestry, the fire broke out around 4 a.m. A crew of 20 fire trucks and 60 forest firefighters, aided by a helicopter, responded and were able to bring the blaze under control by 6:30 a.m.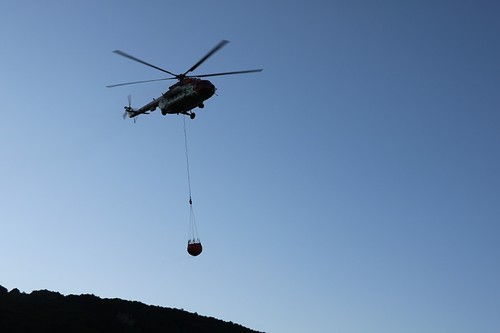 The forest fire burned 15 hectares (37 acres) of woodland, the directorate said.
Fire crews from nearby areas – namely Yakacık Fire Department, Sultanbeyli Fire Department, Büyükbakkalköy Fire Department, Yenidoğan Fire Department – provided additional support as the fire was spreading.
Authorities are investigating the cause of the blaze.