Istanbul Metropolitan Municipality Fire Department delivered a dominant performance at the 13th World Firefighters Games held in Chungju, South Korea.
The international festival, held from Sept. 9-17 this year, is a biannual event that aims to foster friendship between firefighters around the globe through sports competitions.


Istanbul's team of 33 firefighters brought home a total of two cups, 24 gold medals, 27 silver medals and 22 bronze medals. Among their gold medals were "Bucket Brigade" – one of the most important races of the event – and "Best Opening Show and Walk."

South Korea Chungju State President Lee Si Jong personally congratulated the Istanbul team for their success, and thanked them for adding additional color to the event with their award-winning opening demonstration.
Other events in which the Istanbul team took medals include: best fire truck driving, arm wrestling, weightlifting, bodybuilding, wrestling, karate, shot put, hammer throw, pole vault, long jump, high jump, triple jump, discus throw, javelin throw, 110 meter hurdles, 400 m, 800 m and 1000 meters footraces, 3000 m disabled race, 4x100 and 4x400 m relay races.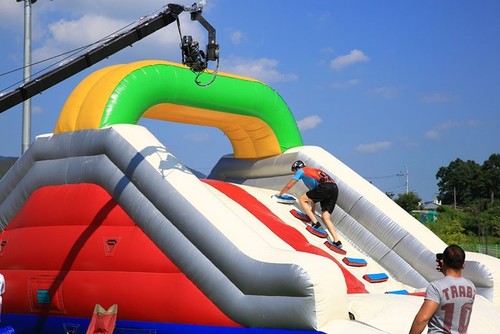 Nearly 7,000 firefighters from 61 countries competed in this year's event, which included 75 sporting events from track and field to "Toughest Firefighter Alive."
The competition is open to current and retired firefighters, volunteer fire brigades and their families.
Last year, Istanbul's firefighters won two Ultimate Firefighter titles in the 2017 World Police and Fire Games (WPFG) held in Los Angeles.