ISTANBUL —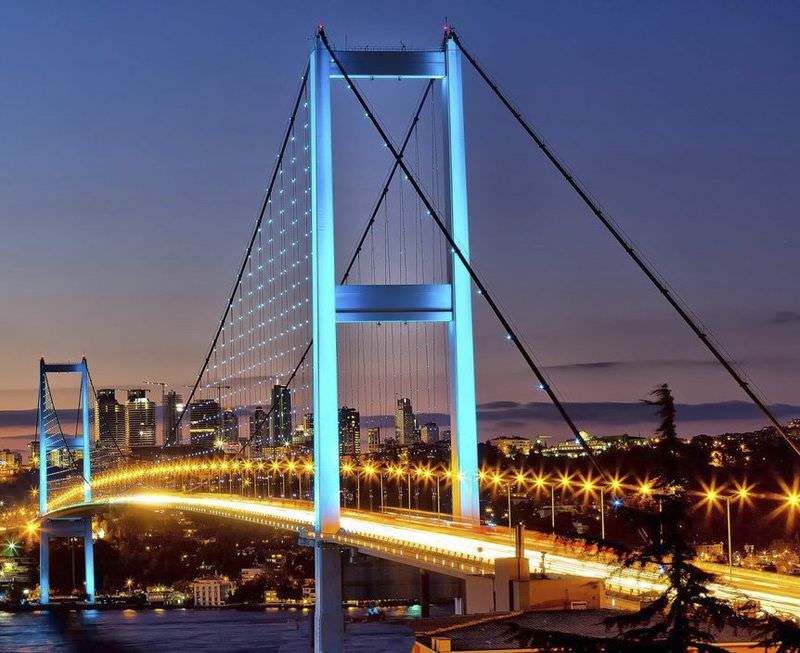 As
an enthralling cultural hub between Asia and Europe, it is not surprising that Istanbul provides visitors with varying cuisines from the country's vegetable rich west, meaty east, seafood intense Mediterranean coast and fertile Black Sea farmlands. Embellishing this fascinating city's streets are top quality restaurants waiting to delight your palate. A little warning: With views this great, don't forget to stop and eat! Whether you are looking for a grilled lamb kebab, freshly caught fish, famous Turkish döner, butter-soaked baklava sweets filled with pistachio or the sweet cheese pastry called künefe, Istanbul rich and layered flavors sure to excite your stomach.
For those who like to feast like an Ottoman sultan, here are the of the must-try restaurants in Istanbul where you can enjoy both the food and the view at the same time.
1. Kız Kulesi (Maiden's Tower)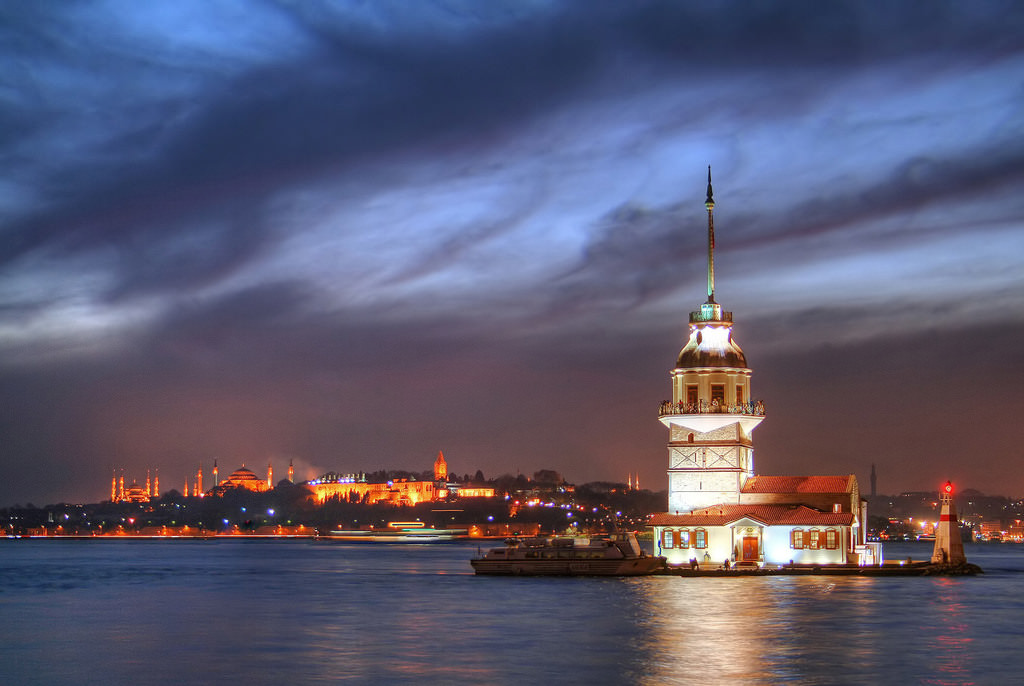 For years, people enjoyed the mesmerizing views of Istanbul, which included looking at the Maiden Tower. How about trying something different and viewing Istanbul from the outskirts this time? Standing as a landmark of Istanbul between the two sides of the Bosporus, the history of Kız Kulesi stretches back 2,500 years with all its mystery. Transformed into a cafe and restaurant, Kız Kulesi offers a night filled with romance and exclusive Ottoman and international cuisine. More than just a romantic dinner spot with a nostalgic ambience, the tower also makes for a memorable wedding venue. With its cozy dining rooms, picturesque terrace overlooking the city's lights, the tower provides both cozy indoor dining options as well as a summer outdoor space.
Address: Salacak Mevkii, Üsküdar, Istanbul
2. Müzedechanga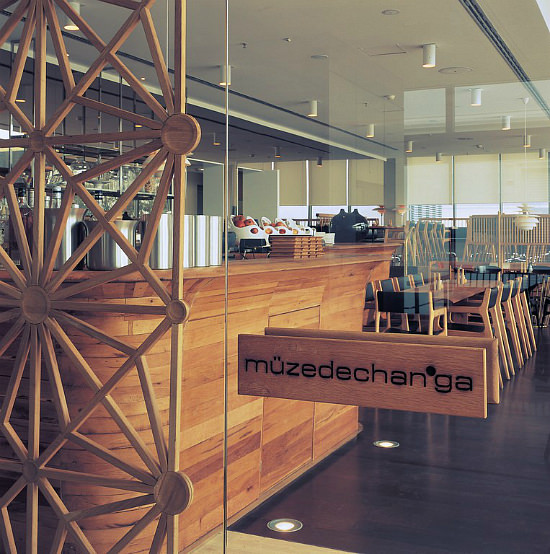 Situated in the lush garden of Sakıp Sabancı Museum, Müzedechanga (Turkish for "Changa at the museum") offers a light, fresh, all day-menu for museum visitors. Transforming into a fine dining restaurant in the evening, this great spot offers a high quality selection of Turkish dishes combined with Mediterranean freshness. Located in a glass box-like building, Müzedechanga reflects the atmosphere of 20th century Scandinavian design. The interior design and all the furniture were designed by the award-winning Autoban design team. The restaurant's indoor space can seat 80 people and the terrace overlooking the enchanted Bosporus can accommodate 120 at the same time.
Address: Sakıp Sabancı Caddesi 42, Emirgan, +90 212 323 0901
3. Mikla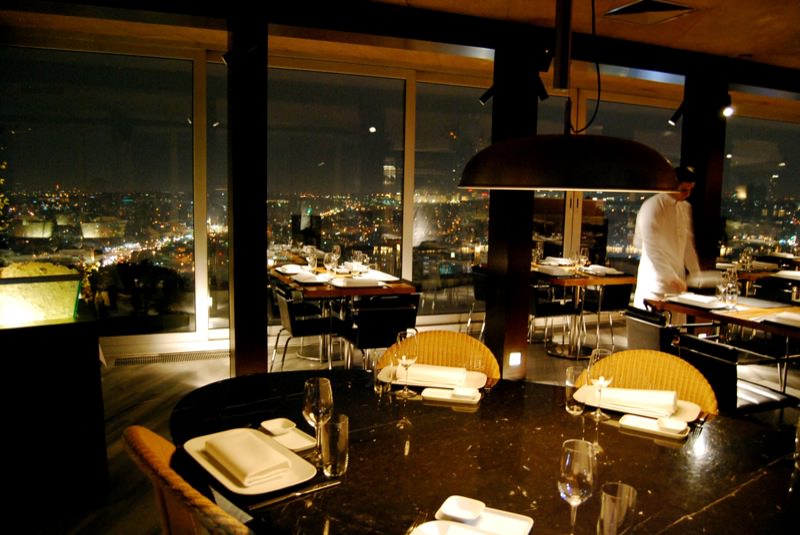 Breathtaking
views along with one of the finest dinners in Istanbul - what more could a visitor ask for? Opened in 2005 by Turkish-Scandinavian Mehmet Gürs, Mikla is a refined Istanbul restaurant for those who want to dine while being charmed by magical views of the Hagia Sofia and Topkapı Palace. You're sure to be taken for a gastronomic and historical ride through old Istanbul. Located on the top of the Marmara Pera Hotel, Mikla is funky and retro with chrome 70s and 50s furniture and a stunning wooden rail-sleeper bar. Serving a tantalizing menu suitable for different palatal delights, Mikla opened its new Anatolian kitchen, updating traditional dishes with contemporary techniques.
Address: The Marmara Pera, +90 (212) 293 5656, Meşrutiyet Caddesi 15, 34430, Beyoğlu, Istanbul
4. Albura Kathisma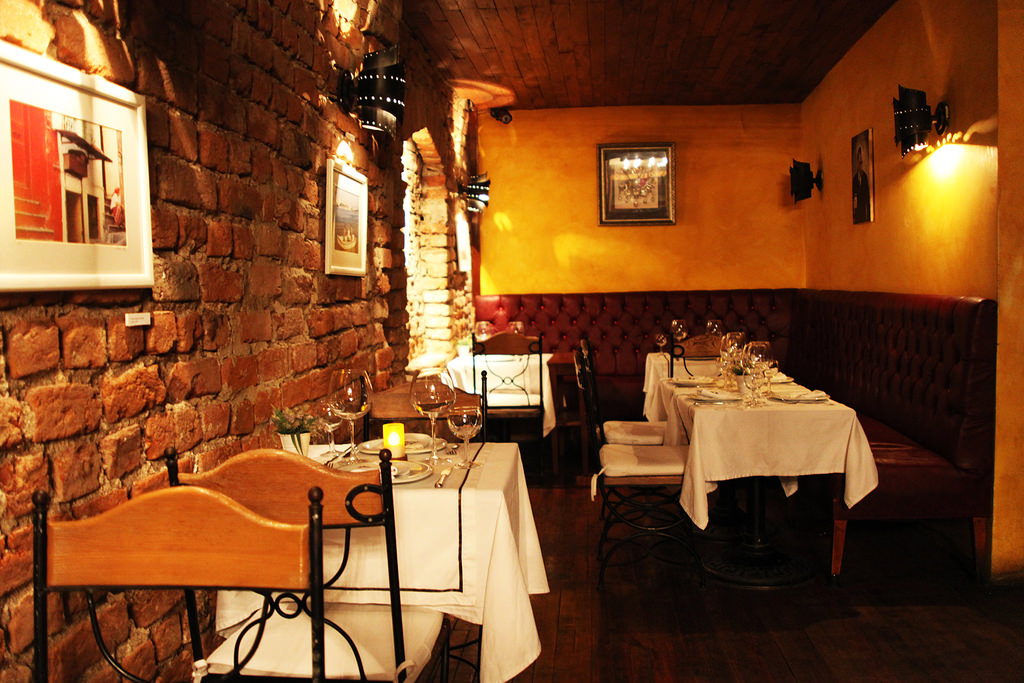 Perhaps one of Istanbul's most popular venues for visitors, Albura Kathisma offers diners a truly unique Istanbul experience. Located a short walk from the Sultan Ahmet (Blue) Mosque and the Hagia Sofia, this restaurant is within the boundaries of Istanbul's most historic neighborhood. With the location comes the magic as where else in the world can you enjoy an array of exquisitely prepared Turkish, Ottoman and Byzantium cuisine all while dining over the historic remains of the Byzantium's Magnaura Palace. Come explore the halls of the excavated palace and stay to indulge in the wide variety of steaks, kebabs and desserts on offer as Istanbul's historic atmosphere pushes the boundaries of your imagination.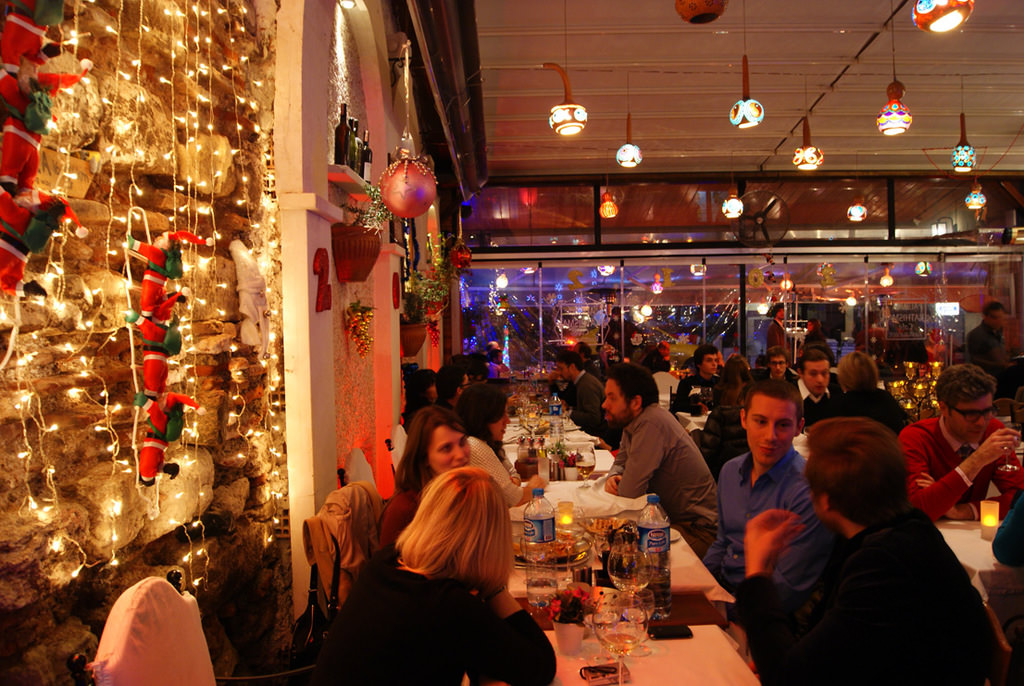 Address: Cankurtaran Mahallesi, Yeni Akbıyık Caddesi, No:36-38, Sultanahmet, Istanbul
5. Asitane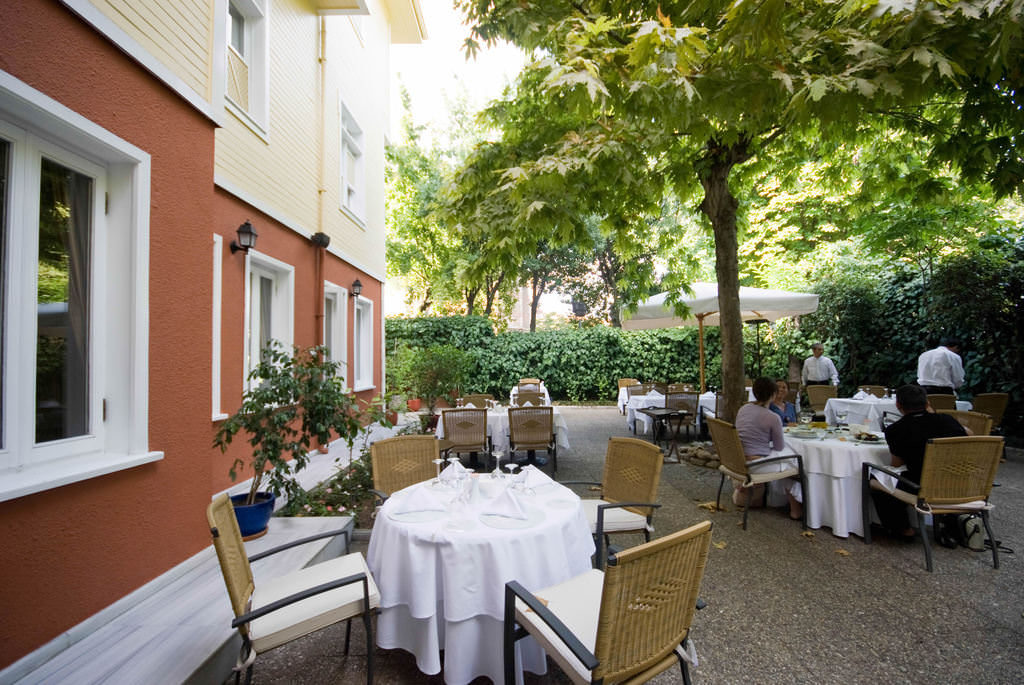 Located in Edirnekapi and considered by many to be one of the most significant areas of historical Istanbul, Asitane Restaurant serves dishes prepared for the celebration feast given for Sultan Süleyman the Magnificent's two sons, Bayezid II and Şah Cihangir, at Edirne Palace in November 1539. The restaurant periodically has themed weeks such as the age of Sultan Mehmet the Conqueror, Ottoman aphrodisiacs, and fish and seafood Ottoman style as part of its mission to introduce the tastes of a bygone era. Lying in the shadows of the mighty Chora Church which is famous for its mosaics and one of the most important and well-kept buildings of the Byzantine era, the restaurant is open every day from 11 a.m. to midnight. The restaurant caters for weddings, organizations and other special events.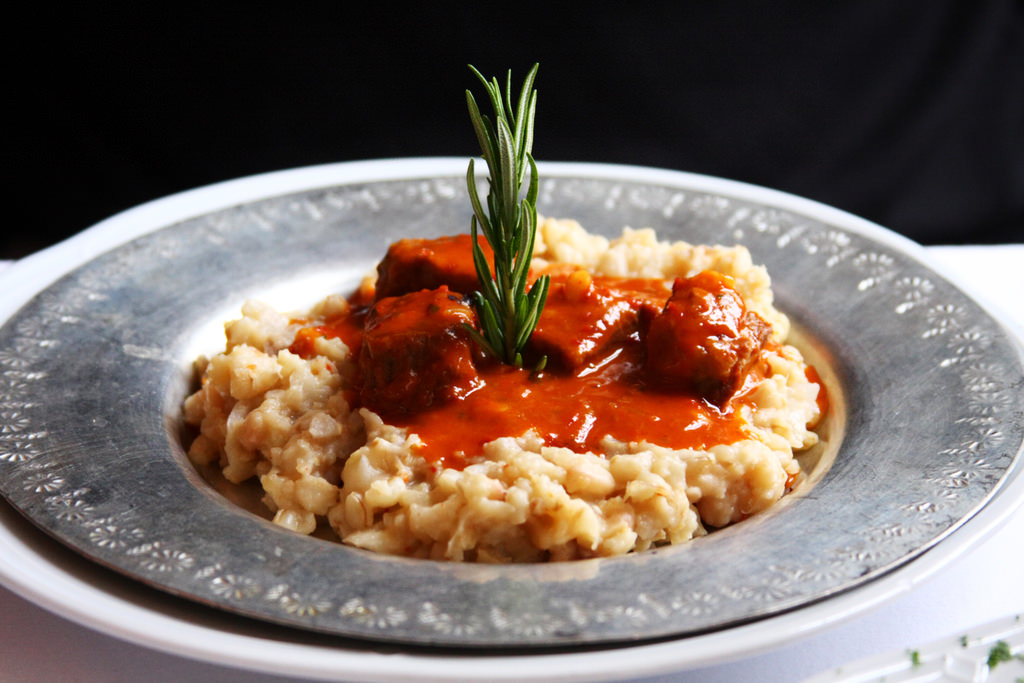 Address: Kariye Camii Sokak, No: 6, 34240 Edirnekapı, Istanbul