A blissful enjoyment of chocolate surrounds the visitors of a museum in Istanbul's Esenyurt district, where chocoholics dive into an amazing array of sculptures and miniatures of well-known figures and places made of chocolate.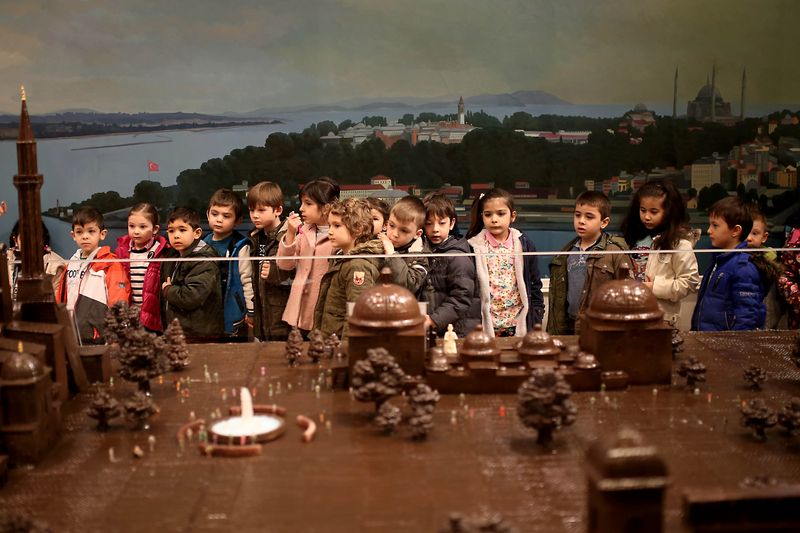 Spreading across an area of 25,000 square meters, a former factory was transformed into "Pelit Chocolate Museum" featuring the busts of Rumi, Van Gogh, Albert Einstein, Atatürk and Mehmed the Conqueror. A special section is allocated for Istanbul's highlighted venues including the Haghia Sophia Museum, the Sultanahmet (Blue) Mosque, Maiden's Tower and the Bosporus Bridge. Everything is carefully planned here and offers something for everyone including cartoon character chocolate figures for children to feast their eyes on. Visitors are informed about the production process of chocolate, cocoa seeds, and how to make decorations using different materials. Children cannot hide their astonishment when they enter the museum's chocolate street. They closely look at Noah's chocolate ark filled with various animals.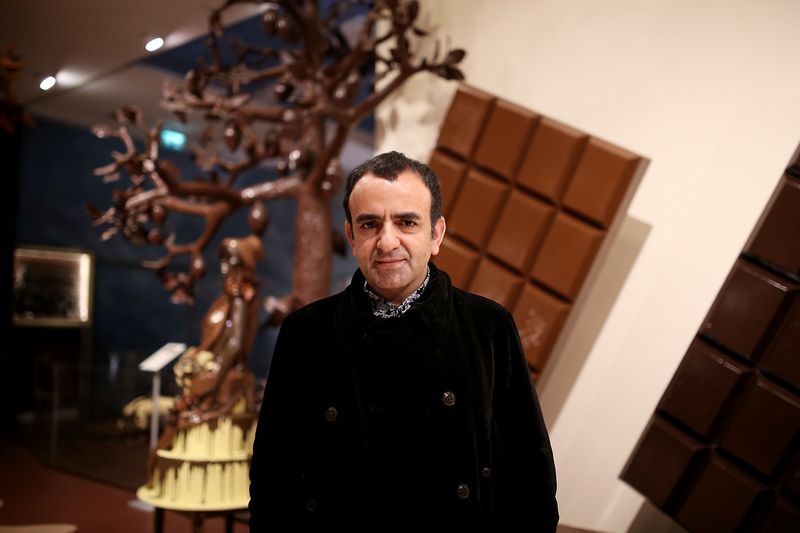 Famed artist İsmail Acar, the museum's artistic director, told Anadolu Agency that chocolate was used instead of dye in paintings. Ottoman-era painter Osman Hamdi Bey's widely-known piece "The Tortoise Trainer" has been replicated with chocolate, Acar continued. "I used to paint with cheese when I was a child. I think it is enticing to do chocolate painting, an interesting experience," he said. Acar also re-designed Noah's ark, introducing chocolate an artistic perspective. "We animated a story told in the Quran and the Torah and known in the three monotheistic religions. The story attracts children from different faiths. Thousands of tons of chocolate was used to design the ark," Acar added. The museum gathers both internationally-known figures and those unique to Istanbul. "We tell the common stories of humankind in 3-D," he told. This is why the creative artist awakens the interest of foreign tourists with the famous fairy tale of the Grimm Brothers. The chocolate house of Hansel and Gretel is one of the impressive pieces of the museum. Acar says chocolate is a miracle of the earth. The evolution of chocolate is also reflected in paintings. Bülent Baki, the production manager at Pelit Çikolata ve Gıda San. A.Ş., invited all to take a tour around the museum's portraits section. The chocolate sculptures of Turkey's leading names of music including Zeki Müren, Aşık Veysel, Neşet Ertaş and Barış Manço can be seen in this section.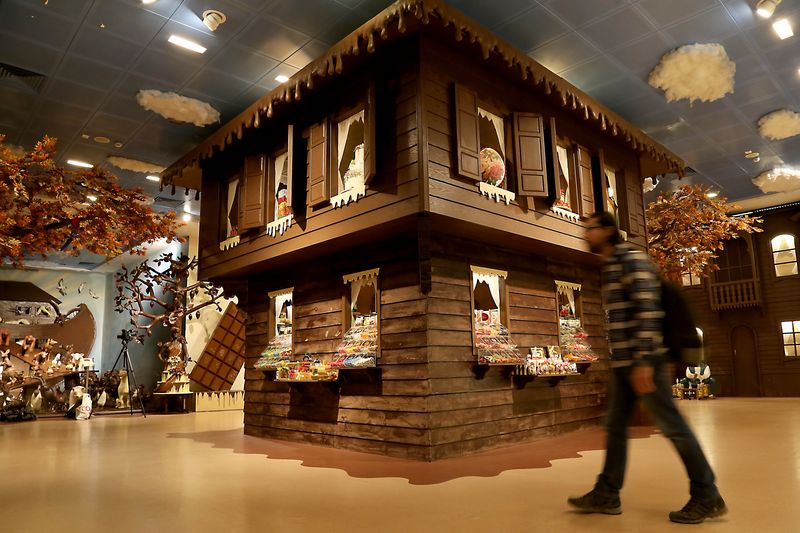 The Istanbul-themed section of the museum features Sultanahmet Square with Sultanahmet Mosque, the bath of Hürrem Sultan, Haghia Sophia and a hippodrome. To learn more about Turkey's cultural values, visitors are not recommended to leave the museum without walking around the section exclusively designed for the Mawlavi tradition. Two sculptures of whirling dervishes, known as "semazen" in Turkish, are made of white chocolate. Baki said 450 kilograms of white chocolate was used to make the painting depicting Mehmed the Conqueror's entrance into Istanbul. He stated that the museum opened six months ago and it took two years to design the pieces, which are outputs of great effort. "The chocolate museum is a social responsibility project. Along with Acar, a team of 3,000 people including sculptors, painters and graphic designers worked here. So far, we have welcomed nearly 50,000 visitors," he concluded.