A group of trainees in the south-central province of Karaman make dolls using cotton, fabric, wire and an adhesive extracted from a plant called tragacanth. The dolls represent historical figures and TV series characters identified with the city as well as traditional clothes. The trainees, who receive their education at the Mümine Hatun Ladies' Club in Karaman Municipality, exhibit their work at the Hatuniye Madrasah. The dolls, which receive great attention, present different perspectives of Anatolian culture to visitors. Course trainer Fizil Kızıl, who spoke with Anadolu Agency (AA), said that such dolls have sunk into oblivion these days. Saying that they are trying to maintain the doll tradition and protect the cultural heritage of the city with this course, Kızıl added that the trainees have started to produce nice works of art and learned how to make dolls in a very short period of time. Kızıl said that folkloric dolls are made of completely natural materials and do not include any artificial substances.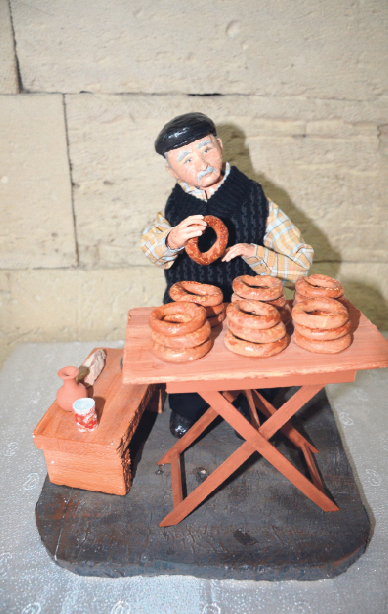 "Today, most dolls are made of plastic. It is an open question as to what extent these plastic materials and paints are healthy, but our dolls are completely natural. These are not just dolls, but also handcrafted works of art. Our women create these dolls with much love and effort. These dolls require patience and hard work if you consider the production process. An object is prepared in about one month," she said. Kızıl said that trainees first design the main frame of the doll with wire. "After adding water to the adhesive obtained from tragacanth, we use cotton to give a doll shape. The shape of a doll become apparent according to its type," she added.
Trainees decide what kind of dolls to design after doing some historical research. "We make dolls that represent historical figures. For instance, we conducted research concerning the clothes, posture, look and lifestyle of Mehmet I of Karaman. By working on our historical values, we try to reflect and preserve the city's culture in our dolls," she said. Explaining that they have been teaching doll making to dozens of trainees, Kızıl said: "We hold an exhibition at the end of the course. We have visitors who apply to our next course after seeing our work. This month, visitors can come to our exhibition after iftar," Kızıl said.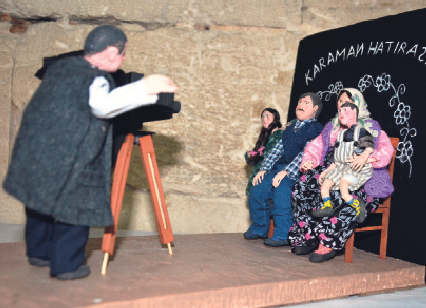 She said that before the classes, people did not know about dolls made of tragacanth. At present, the interest in these dolls is very high and they are trying to keep the memory of their ancestors, especially those identified with Karaman, alive. Kızıl said: "We revive the memories of Yunus Emre and Mehmet I of Karaman in our work. We are trying to protect a tradition that is on the verge of being forgotten and the cultural heritage of Karaman."
Kızıl said that some of their trainees prefer making dolls of movie or TV characters. Some of them create the Gülazer character portrayed by actress Yasemin Yalçın while others create dolls that represent famous actress Adile Naşit and the well-known, historical TV character Hürrem Sultan, the beloved wife of Sultan Süleyman I. These dolls are given as presents to statesmen visiting Karaman by the governorship and municipality. "We feel proud when we see these. Our work is sold in exhibitions. We have a tourism goal as well. We do not want tourists to leave the city without buying a souvenir of Karaman, meaning that our trainees do not just contribute to Karaman's culture, but also to their family budgets," she said.