Senegalese imam Youssoupha Sarr urges his country's parliament and the entire Islamic community to wage a green jihad against pollution. Speaking to Al-Jazeera English, Sarr said he cannot believe how people are accustomed to living in an environment polluted with plastic bags and other garbage.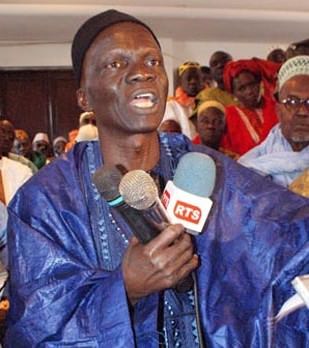 Youssoupha Sarr

"Islam is clear," he said, adding: "Any form of pollution or aggression towards the environment is a sin and clearly forbidden. People need to be reminded of this." Sarr believes God provided human beings with a self-generating environment and it is our duty to protect it at any cost. His call for aggressive action mobilized the Senagalese parliament and the country recently banned the use of plastic bags. Those who dump plastic bags in the streets or environment can face imprisonment for six months and a serious fine. However, people still continue to use plastic bags and criticize the parliament for banning plastic bags without offering people any alternatives.
On the other hand, the government said there is nothing they can do, as the garbage piles up and their workforce cannot handle the amount of trash and pollution in the country. Senegal has been fighting environmental pollution for many years, and apart from being affected by climate change, the country and its people are suffering man-made environmental and air pollution.
The rivers, streets and forests of Senegal seem to surrender to pollution. Industries such as fish processing, textiles, pharmaceuticals, paint manufacturing and food processing often discharge their waste into the sea or in open sites. Tourism facilities such as hotels also choose to get rid of their garbage by throwing them into the streets, rivers or the sea. In 2008, 18 Senegalese children under the age of 5 lost their lives due to acute lead poisoning caused by the exposure to the deadly dust of used car batteries. Although the country is rich in terms of fish near its coasts, high demand from European countries drives local fishermen to cast more nets, which increases the use of destructive, habitat-destroying fishing techniques like bottom trawling and beach seining. Moreover, the fertile lands of the country are also in danger. Due to inappropriate agricultural practices, Senegal faces the loss of its green land.