The artificial peonies that are produced from silk cocoons and were announced as the symbol of EXPO 2016 Antalya are on display at the Alanya Municipality Unimpeded Art and Life Center. The artificial flowers are presented as gifts to committees and guests visiting the EXPO site as well as celebrities that planted trees in Celebrity Forest. Sold to EXPO 2016 Antalya Agency via the municipality and the Alanya Cocoon Products Handcrafts Cooperation, the artificial peonies provide an income to handicapped individuals as well as their relatives.
Offering insights about the production of the artificial flowers, Alanya Cocoon Cooperation President Fatma Hürses said 20 handicapped people and their relatives are providing or their livelihoods by producing peonies thanks to courses that was opened in January 2015. "Cocoons are one of the valued artifacts of Alanya that are sinking into oblivion. The municipality helped the cocoons be passed onto future generations by inaugurating these courses. The cooperative was founded after people get together while taking these courses," Hürses said. She thanked the officials of EXPO 2016 for enabling them to contribute to this huge event as well as Ms. Zeynep Altay and Ms. Derya Göçmen for their passion and commitment to making the artificial flowers. "Making peonies from cocoons requires great attention and it takes much time. Our trainees are working on the flowers every day of the week," Hürses added.
Altay, 32, does not have full use of her hands due to a muscle disease. However, she said she holds on to life and receives an income thanks to the Unimpeded Art and Life Center, which she considers as her second family. She said she is currently working on a website to display her handicrafts and share her knowledge. "Before working at the center, I had no idea about the handcraft that is done with cocoons. We launched a website where we sell our work as well as promote this handcraft," Altay said. She added that she gets a lot of phone calls from other public education centers around Turkey as people wonder how they produce the peonies. "Producing artificial flowers from cocoons has spread all around Turkey. Although it was not previously well-known, our work has made it popular," Altay said. She said people at the center work very hard during the process of making the artificial peonies, which are the symbol of EXPO 2016, and continued: "I have not yet seen a real peony in my life so it was hard to make one from a cocoon before seeing it in real-life at first. However, I would like to see a peony one day." Altay said she is very excited about EXPO 2016 Antalya. "I am following the latest developments with the EXPO 2016 Celebrity Forest on TV. One day, I would like to plant a tree with Tarkan, the singer who is considered as the 'megastar of Turkey,'" Altay concluded.
Ayşegül Koçak, the handcraft teacher at the center, said it is practically a miracle for Göçmen, who is hearing impaired, to make peonies. Commenting on Göçmen's work, Koçak said: "Göçmen is hearing impaired, is illiterate and does not know sign language. When we first start working with her, we communicated through our eyes and emotions." She said the people attending the center have been producing artificial flowers for the last three-and-a-half years; however, they do not get many chances to sell their products as they cannot display their works on various platforms. "All the trainees at the center earn their income by producing artificial peonies. They are happy here as they are socializing and earning their living. We are also happy to bring people together," Koçak concluded.
Antalya receives award for rich flora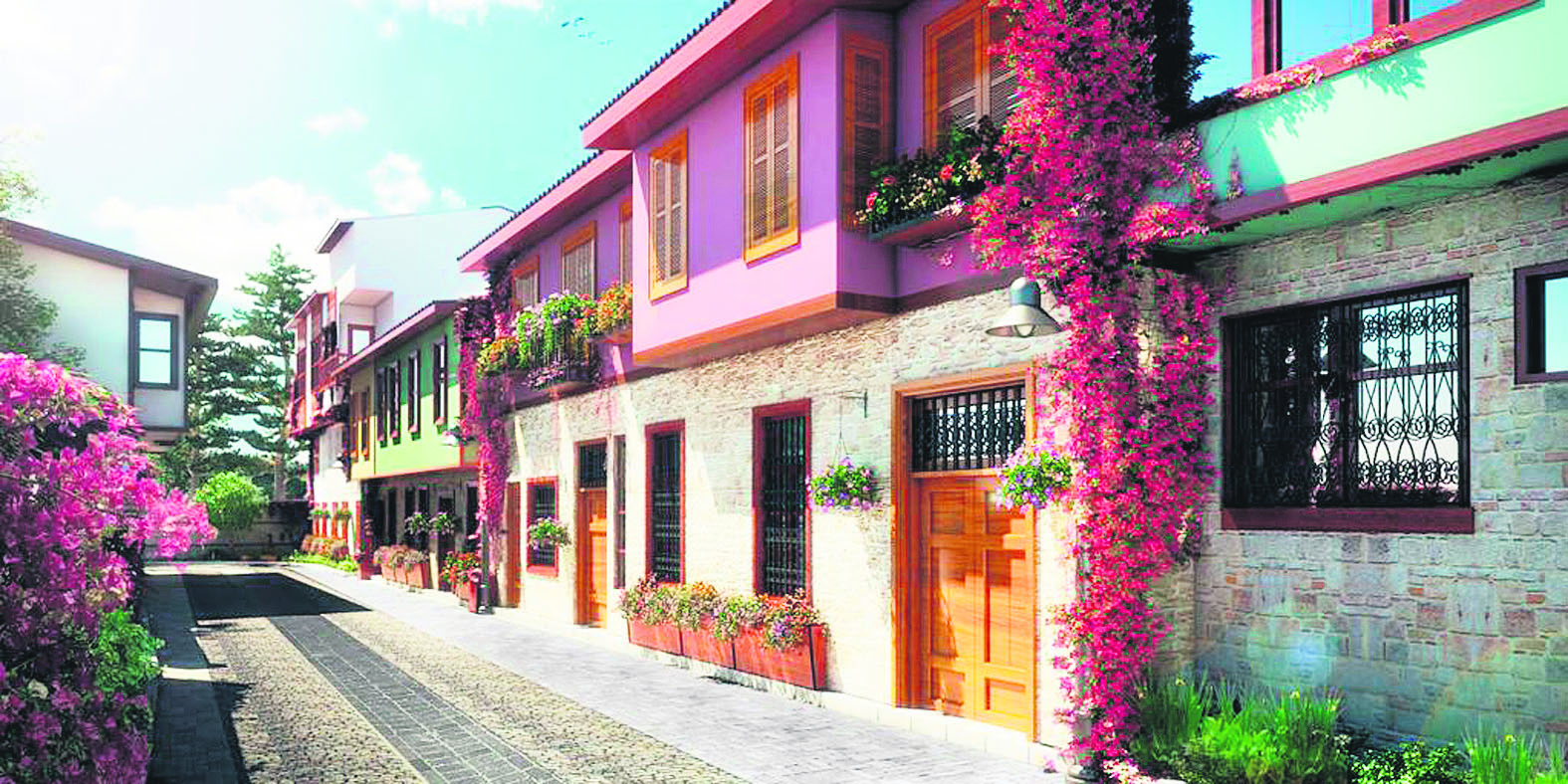 The winners of the international competition "Communities in Bloom" were announced in Kamloops, Canada. The Antalya Metropolitan Municipality ranked first at the competition, where it introduced its project "Kaleiçi" (Old Town), and won the "Golden City with Five Flowers" award. Apart from Antalya, two Canadian cities - Sarnia and Chatham-Kent - were among the finalists along with Zlin, Czech Republic and Seangbuk-gu, South Korea.
Organized by Communities in Bloom, a Canada-based nongovernmental organization (NGO), the competition was held in 30 national and international categories. Turkey's results are impressive seeing as how it participated in the competition for the first time. The competition promotes green areas and decorating the city with flowers. Scheduled to open its doors on April 23, 2016, the EXPO 2016 Antalya project was also introduced at the event.