If Volkswagen, which has been manufacturing automobiles under the motto "the people's car" lies to the public with its insidious software, how can we trust self-controlling technology? We cannot wait with our hands tied while companies with itchy palms cheat the public and the environment with millions of objects connected to the Internet.
During the conference titled the "Internet of Things" (IoT), I was discussing the recent automotive scandal with one of my journalist friends. We have already witnessed that it is not impossible to develop software that can cheat other devices, especially in the digital age where all machines, and increasingly objects, are connected to the Internet. After all, developing software that can manipulate sensors is a solution that some people thought of. I asked myself why objects have an Internet connection but not aconscience. I immediately thought that we can build control mechanisms, which can be considered as a conscience of machines, if others can develop software to manipulate sensors. It is not right to think about the IoT in terms of efficiency and profit. Can we not build a control mechanism that can stand in for people's conscience? Or are we going to accept the same excuse of being lied to forever?
Conscience embedded software
When I was a student at Istanbul Technical University in the early '90s, my roommate was working on his master's thesis about neural networks in the faculty of electronics. Back then, he was talking about creating an artificial conscience with code. In the early '90s, the Internet was in its infancy, while machines with artificial intelligence and big data were still ideas in the minds of tech pioneers and science fiction writers. Now, it is not hard to create miracle-like solutions with software. In other words, algorithms can be used to develop an artificial conscience, not just for creating software focusing on profit and efficiency.
It should not be hard to create a warning mechanism for any sensor manipulation. Artificial neural networks are used to translate speech to text. An algorithm that understands what people say in what context should be the most complex one among all. We need to develop an intelligent mechanism that can act on behalf of a human conscience. We can detect whether machines' software and other devices cause any risk to human life through self-controlled software.
Conscience of engineers is in question
If the manipulation of emissions sensors is conducted on sensors used in the security sector, the outcome might have been dangerous. If we cannot decode the language of the objects that we call embedded software, it will be hard for us detect dubious software. For instance, if the sensors used by aircraft are manipulated, it can be result in deadly accidents. What makes this incident a criminal case is that the engineers let this happen, which means this is an act of organized crime and dozens of people knew about this. What makes this incident even more problematic is that engineers cheated instead of solving the problem. We cannot predict how the concerns over profit might affect engineers' future decisions. Hence, we are in urgent need of software with an artificial conscience, and the responsibility over this matter rest on to the shoulders of trade bodies.
HP's new Envy all-in-one is curved and ultra-wide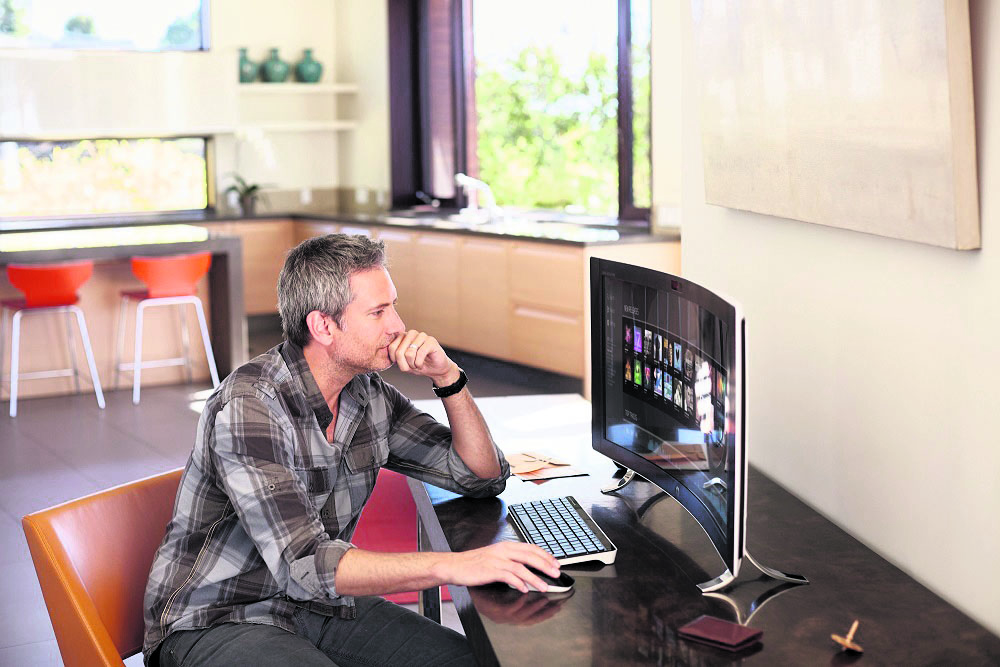 Hewlett-Packard (HP) launched its new products in Barcelona, the city famous for its architecture. With its curved and ultra-wide screen, the Envy Curved All-in-One offers a unique desktop experience. The 34-inch curved screen is ideal for designers searching for an all-in-one desktop PC. HP's new product is also a good choice for entertainment. Users enjoy watching films on large screens of Envy series with the built-in Bang&Olufsen powerful sound system. Bang&Olufsen's cooperation with HP continues not only for desktop PCs but also laptops. Intel RealSense cameras installed above the screen recognize facial expressions and hand gestures, allowing for a 3-D experience.
Until now, PCs integrated with tablet, touchscreen and desktop features had heavy and bulky designs; however, new HP series now look thinner. The HP Spectre series stand out with its touchscreen and beautiful design. As understood from its name, the Spectre X360 is a limited edition with special colors and has a 360-degree hinge. With a new sixth generation Intel Core, the Spectre X360 comes in black and gold, and is expected to be released in Turkey next month. It has a touchscreen designed exclusively for watching films and delivering presentations. When you fold it, the keyboard becomes inactive and you control the PC through its touch screen. Hybrid products using the Windows platform did not satisfy consumers because tablet and desktop PCs are heavier and thicker. In other words, such products aim for corporate users. The new HP screen can now be used as separate tablets or a thin laptop. The Spectre X2 promises to break the common perception of such devices. The Spectre X2 has a detachable keyboard and a stainless steel, U-shaped bar, allowing it to lean comfortably. Users can also freely use it while giving a presentation, and it also comes in different colors.
$19 trillion market value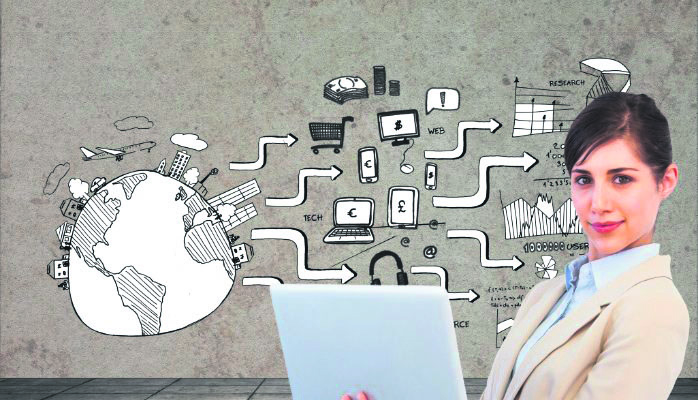 Speaking at the Internet of Things (IoT) Conference, Cisco Turkey General Manager Cenk Kıvılcım said the cities, sectors and companies in Turkey need to be changed. "We are heading into a digital age with the Internet of Things, the basis of the future generation of the Internet of Everything," Kıvılcım said. The Internet of Everything, a term coined by Cisco referring to sensor-equipped objects and their networks, and IoT will offer $19 trillion in global opportunities over the next decade to international companies and governments.
"We expect that the Internet of Everything will create a value of $170 billion in the private sector and $23 billion in the public sector. This market offers an opportunity for all countries. As the resources of developing countries like Turkey are limited, there is an urgent need for an investment plan concerning the IoT," Kıvılcım said.